Webinar in Review: Black Pain Matters
October 15, 2020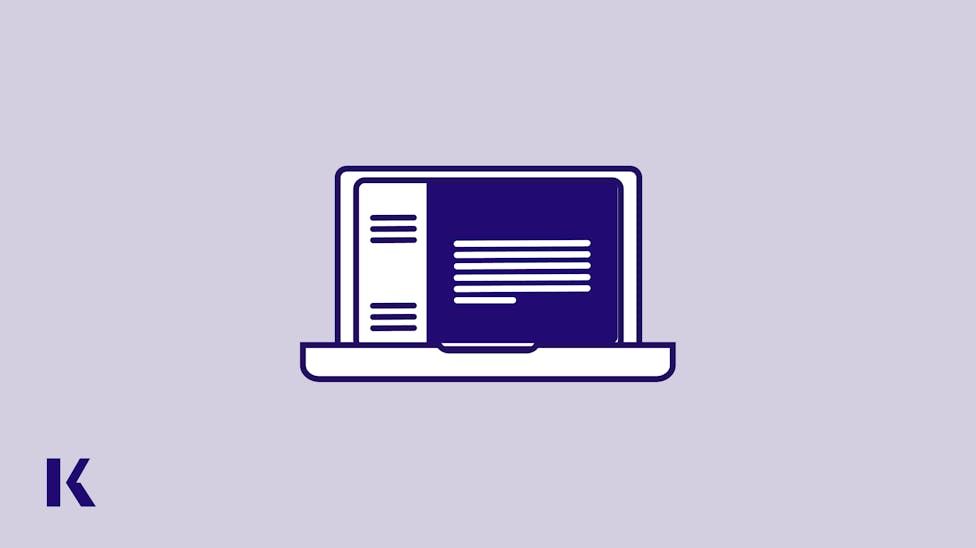 Historic assumptions and misconceptions about Black pain tolerance continue to impact not only the medical treatment that Black people receive today, but also the gaps in education that all medical students unknowingly face. In this event, our panelists addressed well documented racial disparities in treatment―including around COVID-19―and took a close look at Black case studies that can and should be included in medical curricula.
During this panel discussion, medical educators and students discussed topics such as:
Historic cases of misdiagnoses and false notions of Black pain tolerance 
Misconceptions around white pain vs Black biological differences
Issues that Black communities face in terms of access to treatment and pain management
How systemic racism impacts medical curricula and future healthcare workers
Ways that educators can prepare students for the reality of diverse patient care
Our panelists included:

Nancy Lee Sánchez
Executive Director, Kaplan Educational Foundation
Nancy Lee Sánchez is the Executive Director for the Kaplan Educational Foundation. Nancy is responsible for the design and implementation of the Kaplan Leadership Program, a community college to four-year advisement model, focusing on selective college admissions, developing the whole student while preparing them for a lifetime of socially conscious leadership. Nancy has over 18 years of expertise providing access, improving the college experience, and supporting leadership among low-income, underrepresented and non-traditional students. As a 2014 National Hispanic Executive Leadership Fellow, Nancy completed an Executive Leadership Program at Harvard University's John F. Kennedy School of Government. Nancy's educational journey started at Kingsborough Community College, where she earned an AAS, went on to earn a BA from Long Island University and holds an MA from Brooklyn College.

Zonía Moore
B.A., Second Year Medical Student, University of Pennsylvania
Zonía Moore is an MD candidate at the University of Pennsylvania's Perelman School of Medicine. Zonía is also a poet and photographer. She is highly motivated to address equity-related issues in today's world with innovation and advocacy, and can be reached on twitter @tzoniaa or online at zoniamoore.com.
As co-president of UPenn's SNMA chapter, an organization dedicated to supporting black medical students and developing a generation of culturally inclusive and structurally aware physicians, we developed this list of initiatives to promote racial equity at our school (http://tinyurl.com/psomequityinitiatives). I'm linking a summary in the hopes that making it public will help hold our institution accountable.
For personal projects that I'm working on, I'd love to include the following links Vot-ER a national nonpartisan initiative that is targeted at registering young, black and brown, and poor voters through the ER, which many of them use for primary care services, my personal instagram, and my twitter account

Addie Netsanet
M.D. Candidate 2024, University of Colorado Anschutz Medical Campus
Originally from Addis Ababa, Ethiopia, Addie moved to the United States at the age of four. Before entering medical school, Addie completed her Bachelor's Degree in Molecular Cellular Developmental Biology at the University of Colorado at Boulder, then completed one year of cardiology research and clinical apprenticeship. As a first year medical student, Addie is embarking on a journey in conducting cardiovascular research at the Children's Hospital Colorado Heart Lung Center. As a student, Addie has been involved in co-founding a racial bias Book Club, as well as co-founding the Pre-Health Achievement Association, an organization that that helps underrepresented minority pre-health students gain experiences in some of the "intangible", yet vital, aspects of getting into health professions schools, such as gaining access to a mentor, pursuing research and clinical opportunities, and completing focused personal statement and interview preparation. Addie is passionate about facilitating a synergetic relationship between practicing effective healthcare delivery and cross-cultural awareness, and hopes to continuously grow as an advocate for racial justice in the medical field.
CUSOM (Anschutz Medical Campus) Black Student Colledtive Initiative:
We, the Black Student Collective (BSC) at the University of Colorado School of Medicine, have composed a document of action items addressing the reduction of racial injustices on the Anschutz Medical Campus. We hope that you read this document and sign your name in support and solidarity of the BSC.
This link contains the Black Student Collective Resolution, current signatures of support, and the option to sign the resolution: https://sites.google.com/view/cusomblackstudentcollective/home
Please feel free to share this message (students, family, friends, preceptors, etc.). If you have any questions, please reach out to blackstudentcollectivecusom@gmail.com.
In Solidarity and with thanks,
Black Student Collective, CUSOM
Personal initiative:
The Pre-Health Achievement Association (PHAA) is a nonprofit organization led by health profession students that helps provide comprehensive pre-health preparation  support and opportunities for undergraduate-level underrepresented minority (URM) students. We assist students pursuing any health care field, including pre-medical, pre-dental, pre-PA, and more! If you do not live in Colorado but would still like to apply to PHAA, please contact phaacolorado@gmail.com. If you are a health professions student (medical/dental/PA/NP/etc.) and would like to start a local PHAA chapter in your area, please also contact phaacolorado@gmail.com.
PHAA Colorado website: https://phaacolorado.wixsite.com/phaa
PHAA Colorado Instagram handle: @phaa_colorado 
RSVP to our upcoming Zoom panel, 'Things I Wish I Knew as an Applicant': Here  (full URL: https://phaacolorado.wixsite.com/phaa/event-details/things-i-wish-i-knew-as-an-applicant-medical-dental-pharmacy-and-more)

Aishwarya Pillai
MS3, Yale School of Medicine
Aishwarya studied chemical engineering and biology at the University of Florida prior to starting medical school. Since matriculating, she's grown very interested in the overlap between the humanities and medicine. She is currently a third year medical student at Yale University.
Moderated by:

Natecia D. Smith (she/they)
Senior Manager, Institutional Delivery and Academic Equity
Natecia Smith is a 10-year Kaplan veteran, first generation student, Florida native (born and raised!),with a long standing passion for educational equity. Her passion for education and for improving educational opportunities started from her personal experiences navigating school and resources as a young black woman in a primarily white elementary school district and eventually in an under-resourced, minoritized magnet Middle school. This passion translated in many ways throughout her career from tutoring at local schools, supporting international English Language Learners in College, having an Academic focus in History to better understand the context that led to current challenges, and now working as the Senior Manager of Academics for the Kaplan Partner Solutions team. When Natecia is not pursuing her educational passions she can be found listening to podcasts, enjoying the outdoors, and spending time with her family.