Catching Up with Mary Peeler, Executive Director, Accounts, Kaplan Medical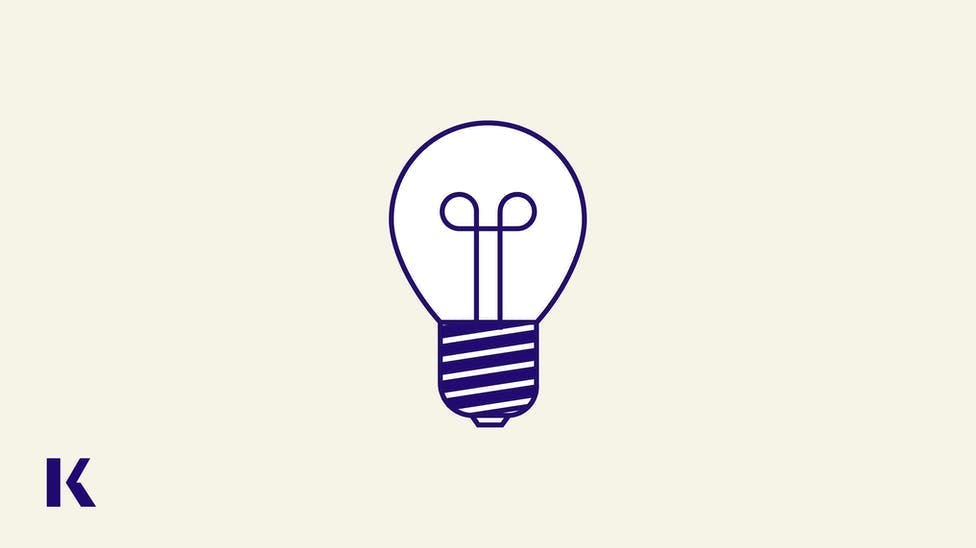 Last year, we introduced you to our Kaplan experts so that you could learn more about our team and what drives them to stay passionately committed to medical education. This year, we're taking an even deeper dive into their insights and opinions about healthcare education and what educators can do to truly help their students not only succeed on their board exams, but also to thrive in their chosen profession in medicine. We're excited to welcome back Mary Peeler, Executive Director, Accounts, Kaplan Medical.

CATCHING UP
Since we spoke last year, have there been any exciting or noteworthy changes to your career at Kaplan?
Yes! In the summer of 2020, we consolidated 3 of our legacy business units (Kaplan Test Prep, Kaplan Professional and Kaplan Higher Education) to form Kaplan North America. Merging together has given us the opportunity to offer our students more connected solutions and seamless support throughout their entire educational and professional journeys.
With this transition, my role expanded to include the service and delivery of Kaplan North America's Institutional Exam Prep, Enterprise Learning Solutions and Metis Institutional portfolios.
What are you most excited about this year in your professional life?
With my expanded focus, I've had the opportunity to learn about a variety of businesses (SAT, LSAT, MCAT, Enterprise Learning Solutions, to name a few). Identifying commonalities among our various programs' needs has allowed my team to develop and enhance cross-functional efficiencies and operations. By doing so, we're able to inject more time into developing long term relationships with our partners.
Throughout the last year, I've also had the pleasure of growing my team by promoting extremely talented tenured employees from all legacy business units. Partnering with this group of professionals who share optimism and drive of what "can be" will certainly lead the KNA vision into the future.
What about your role at Kaplan brings you the most professional satisfaction?
It's very empowering to know that the work my team does everyday ultimately has an indirect (or sometimes very direct) impact on healthcare overall. Thousands of students and faculty utilize the resources our team delivers each year. Knowing that we're helping the next generation of healthcare professionals be successful is both incredibly humbling and fulfilling.
What about your role at Kaplan brings you the most personal satisfaction?
Supporting employees and watching their career growth brings me a lot of joy.  At the end of the day, if I'm able to positively impact someone's career trajectory, I feel like I've done my job as a manager.
Working in healthcare education is obviously a dream come true―but if you could have pursued any other professional line of work, what would it have been?
Having a career at a truly international organization all of these years, I've had the luxury of supporting and partnering with students, colleagues and business partners from all over the world. My eyes have been opened to other cultures, customs, societies and systems more than I ever could have imagined. There is so much opportunity to impact the greater good of society if we work together, outside of our borders. If I wasn't working with our educators here, I would pursue a career in international affairs.
MED EDUCATION TODAY
It is said that a sense of community among students often leads to cohort success. How can educators encourage and cultivate connections―especially in the virtual classroom.
Although it seems like a simple concept, the same high quality instructional strategies apply inside or outside of the traditional brick and mortar. Just like a traditional classroom, a teacher needs to establish rapport and trust as they try to bring their students to new heights of understanding. This is absolutely attainable in an online environment with a focused, direct effort on relationship building between student and faculty, as well as student and her peers.
A great strategy to improve engagement is using the student's name during class, either in reference to positive work, a high-quality question outside of work, or something that will help the student know and understand that you think of her as an individual contributor to the classroom.  Empowerment by using someone's name is a powerful tool which we encourage all of our teachers to exemplify.
Studying for the board exam is commonly referred to as "a marathon not a sprint." What advice can you give to medical educators about how to encourage their student's long term studying habits? 
Much like gearing up for a marathon, it's important to build up their test taking endurance. Help your students develop personalized study plans by mapping out the time they'll need to devote to each topic. Choose a realistic test date and work backwards to help them understand how many hours per day they should be focusing on each topic for preparation. Check in on their progress consistently and adjust where necessary regularly.
How long is the exam your students are preparing for? Encourage them to schedule full length practice tests closer to test day. Try to mirror the exam setting (including breaks, tools allowed, etc.) as closely as possible. Knowing what to expect will reduce anxiety during the real thing.
In what ways can early remediation lead to ultimate student success on their board exams and beyond?
Practice does not make perfect―perfect practice makes perfect. Remediation early on will counteract difficulties before they turn into a habit and negatively impact a student's long term goals. It's important to pause, reset and level up understanding in order for the trajectory to stay intact. 
Beyond clinical replacement, what's the most exciting aspect of integrating virtual simulation into medical curricula?
Oftentimes our Institutional Medical and Nursing school Faculty find that their students are not exposed to enough variety of patient cases throughout their rotations. To combat this, they utilize i-Human Patients, our virtual simulation as a supplement to that hospital experience. With i-Human Patients (sometimes referred to as iHP), Faculty have the ability to choose the types of cases in which they feel their students need more exposure. Pairing virtual simulations with rotations in a clinical setting is the recipe for a well-rounded educational experience and prep for the wards.
Why is it critically important to address diversity and inclusion in medical education?
In order for a patient to be appropriately treated, she must be understood. Medical Professionals will be treating people with diverse cultural backgrounds that have varying social needs and values. It's important to have all members of society represented in healthcare professions in order to truly be able to provide the best care possible.
ADVICE
The COVID-19 pandemic changed the world of education. What advice would you give to medical educators about teaching online?
I would give medical educators the same advice that I'd share with all educators―the key to successful online teaching is engagement. It's important to connect with your students as much as possible throughout each session in order to check for understanding before proceeding. In a live setting, you have the luxury of being able to do so with a simple glance at your students' facial reactions. In a virtual setting, you have to work for it a little more. Insert a healthy number of questions throughout. Use q&a polls, public chat reels―any features the platform you are using may offer. While outside of the virtual classroom, have a place set up where students can go to get clarification. Do you have time to host virtual office hours in Zoom? Is email the best way to contact you? What about utilizing a virtual workspace in your school's Learning Management System?
Do you have any advice to share for educators who are struggling to connect with Gen Y & Z students?
Gen Y & Z students crave authenticity and connection. We recommend bringing in that personal element to help build rapport. One easy way to build up trust is by sharing a little bit about yourself and your experiences, specifically connecting to the time when you were in their same shoes (or when you were a student) before jumping into critical thinking and higher analytical discussions. Building up the feeling of connection via rapport building can help multiple students open up and increase their ability to connect and take risks in the classroom.
Is there a tried-and-true strategy that you could recommend for medical students to manage their stress and mental health?
Be realistic when creating your study plan. Use a calendar―if you know there will be days you will not be able to devote to studying, avoid counting them in your overall timeline. Map it out with small, attainable goals and measurable diagnostics along the way, much like our programs offer. Small wins will build your confidence and will keep you going.
And finally, is there anything else that you'd like to share with our readers?
The last year has been a wild ride. In some ways the world seemed to stand still while in the education space, it's seemed to continuously transform at hyperspeed. I'm excited to see what 2022 holds and how we will embrace the changing needs of our students and clients.