Tag Me In: INBDE Integrated Prep Solutions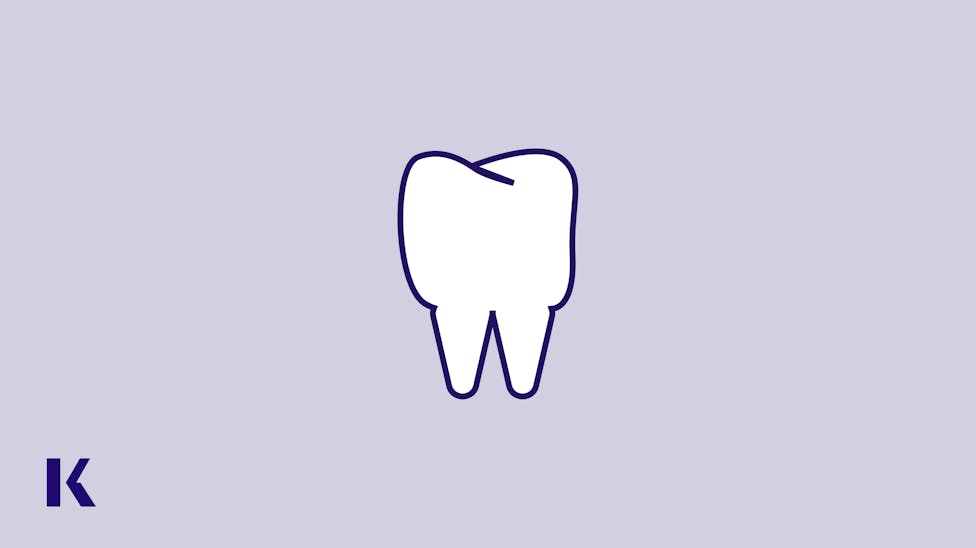 The INBDE is still a moving target for many schools―one that consistently demands dedicated preparation―because it assesses a stunning volume of both didactic and clinical skills. Fortunately, while studying for the INBDE takes a lot of time and effort (both for administrators and professors as well as our beleaguered students), the benefits of investing in quality preparation reach far beyond the test day. Universities who have overhauled their programs―using comprehensive gap-analyses and strategy-based tools―have already seen tangible benefits that will continue to pay dividends for years to come. 
Tag: You're It
An INBDE clinical case study challenges students to link foundation-level content with specific evidence gathered from the patient, and demands that they form sophisticated clinical rationale for an answer. Making that logical jump―combining didactic knowledge with patient information―to obtain the credited solution for any given question is challenging. 
Often even more challenging (for educators) is learning how to "tag" that same question. What should a student do to review and remediate, if they miss the question? What clinical skill or content area most applies, when everything is seemingly integrated? 
We expect that school administrators and deans will face the following known pain-points:
It's difficult to find the sweet spot between levels/tiers of tagging.
There needs to be a robust system to surface actionable results.
Students and teachers need more high-quality practice resources.
Institutions―attempting best-intentioned due-diligence―may find themselves abundantly tagging all of their course content, only to find that they've over-tagged to an unusable level. An abundance of exceedingly granular subcategories might condense down to only a handful, when revised for usability. This is a hard learning curve to be forced into, and we empathize. 
In the classroom―just as in the clinic―students learn that not every patient presents the same way, or requires exactly the same treatment. This contrasts the "old school" non-integrated approach, where a clearly delineated curriculum map could be created for any course. From that, each specific technical area could be focused on independently and assessed systematically. But, without an Instructional Designer or Assessment expert, working "old school" existing content into a taxonomy that matches the INBDE Blueprint is exhausting. 
Some dental schools may begin relying more heavily on their program prerequisites (say: Anatomy & Physiology)―and assuming that students arrive relatively prepared academically on that topic―in order to front-load further-integrated enrichment content. This certainly gives more time back to clinical activities; however, it also requires attentive gap analyses to learn what topics students still need maintenance learning on to succeed. Technical knowledge can only go so far, without the clinical acumen to back it up. Without a tagging hierarchy that reflects substantive mapping of the topic's application, it becomes arduous to take any results (good or bad) and deliver formative changes to the program. 
Since no two clinical presentations are alike, the best dentists discern the bigger picture and cultivate an integrated critical thinking mindset. The INBDE lays the perfect framework for balancing and differentiating problems over time. Taking, reviewing, and remediating on INBDE practice items forces students to notice subtle variations in cases. This skill is really only achievable in a structured Learning Management System (LMS) that scaffolds learning to provide just-in-time test-like assessments. Some students may have flourished in the previous memorization-heavy exam, but the current version necessitates a focus on case-based learning and refined justification.
Tag: We're It
You already obsess about student success. The pathway to maturing a competitive dental school applicant to a D3 or D4 who is ready to take the INBDE is no small feat. Between a hectic class schedule, hands-on clinic time, extracurricular activities (if those still exist these days), and a wealth of other commitments, there's very little wiggle-room to add comprehensive test prep. However, without questions that test synthesis-level understanding, and an in-depth review of high-quality explanations, students won't have the leg-up that they need to see the progress from the level of effort they're putting forward. 
In any test change of this magnitude (even across medical, pharmacy, nursing, etc), we hear stories of programs with promising students who tested and narrowly missed the cut-off for a passing score. This is sad to hear at any time, but it also undermines the amount of work that goes into preparing for the INBDE. Furthermore, there can be a loss of student confidence and trust. This is where professional test prep guidance brings reinforcements, integrating foundational material with clinical challenges and creating the most robust basis for success. 
Instructional Designer Elijah Schwartz notes that: 
"It's not lost on most students that efficient and effective coaching from the start could save them dozens (or in some cases, hundreds) of hours struggling to understand topics that they might not even need, or that are tested in unique and different ways than what they saw in college. [Students] need to shore-up weaknesses early, cycle through spaced-repetition, and later use test-like practice to synthesize and integrate content at a higher level. There's good learning science behind each of these steps, especially the test likeness component.  [Test prep] lets students budget time for other pursuits, meaningful goals, priorities, and wellness." 
As with most difficult pursuits, there are various strategies in a school's tool-kit to choose from. We expect that leveraging more online resources, new test-like case-based content, and focusing on refined enrichment activities will continue to pay dividends. 
Remote Learning: Schools may have previously run up against faculty who strongly opposed any form of recorded lecture or distance learning, but most have finally (necessitated by the COVID-19 pandemic) started leaning in to the approach. Some of those same in-person enthusiasts may actually welcome their sessions remaining remote, and applaud the rich resources available online that might not be available in the brick-and-mortar classroom. 
Learning Management Systems and Testing: Across healthcare disciplines, many schools have opted to work in a single LMS or testing system. However, others have found that having quizzes and practice in multiple interfaces (one of them utilizing Kaplan's beta program) has actually helped students be more flexible and nimble in anticipation of test-day. It's a testament to that school's fine work that they have a 100% pass rate on their students' board exams thus far. 
At the end of the day, the fine-tuning that's possible with Kaplan's validated and tagged assessments with progress tracking can't be undervalued. Preparing to take the INBDE involves a lot of methodical learning through mistakes, working with more intricate items to develop and reinforce logical reasoning, and integrating critical thinking skills. Students need to identify their unique mistakes with actionable feedback and learn how to make the most of their available time. 
We all want to help cultivate the current D3s and D4s to go on to be dentists who see the bigger picture in their practice and maintain their growth mindset. That future professional success starts with them earning every INBDE point possible on test day.