KMHS Alumni: Phuong Minh Nguyen, MD Candidate
We created The Kaplan Medical Honor Society to acknowledge and applaud our students' excellence in the medical field. The KMHS is made up of students who have taken a Kaplan course and achieved a 250 or better on Step 1, Step 2 CK, or Step 3. Most of our KMHS members are International Medical Graduates that come from over 40 different countries to study at our centers and experience life in the US. In this blog series, you will learn about their journeys to the US, how they managed the rigors of medical school, and what steps they took to ensure their successes on USMLE. This week, we're pleased to introduce you to Phuong Minh Nguyen from Vietnam.

Name: Phuong Minh Nguyen
Home country: Viet Nam
Name of medical school attended: Pham Ngoc Thach University of Medicine
USMLE Score: Step 1 - 256
Tell Us About Yourself
Why did you decide to become a doctor?
Frankly speaking, I did not have a particular desire in the medical field at the beginning. I went to medical school unexpectedly but then, surprisingly, the more I am into it, the more motivation I get to go further.
Which field of medicine do you plan on specializing in?
 Internal medicine.
Why did you decide to take the US licensure exam?
I was awarded a fellowship in Philadelphia back in 2014. Thanks to that opportunity, I had a stunning experience on medical training in the States and it was far more greater than I could imagined. It is obviously appealing to any doctor not only me, I think.
How do you think your unique background has prepared you for success as a doctor?
Everyone has their own life story to tell. I would not say mine is unique. Simply, I always try hard to make things right, and to sort things out in a better and efficient way. I challenge myself to go beyond my limits. It comes in pros and cons. On a positive side, what I have achieved so far is higher than my expectation. The drawback is that I am always under pressure and exhaustion is inevitable for me. Balancing between life and work is also my good trait. People usually say "work hard, play harder" and I am that kind of person.
Tell Us About Your Study Habits & Kaplan Courses
How did Kaplan help you on your path to becoming an MD in the United States?
I found out that Kaplan has a great reputation in helping international medical students prepare for USMLE board exams and my peers who went through Kaplan have been successfully matched. Although it is a little bit costly, I got far more than I had expected from Kaplan Prep courses. As for now, I can affirm that I am satisfied with my Kaplan courses.
Please describe how the Kaplan Medical course helped you achieve your high score.
Well-organized curriculum with amazing national superstar lecturers and professors
Effective study strategy with group advising at the beginning of the course
Follow-up advising session with academic adviser to keep the progress up to date and make sure everything is on the right track.
Can you tell us more about your studying habits?
I started using Kaplan Qbanks at the beginning of the study as my adviser suggested and I also increased the number of questions I did daily as I went further later on. I preferred study alone during the reading and learning phase. However, when I started doing NBME, I joined Facebook group discussion.
What does being in the Kaplan Medical Honor Society mean to you?
This is a great honor to be nominated as a member of KMHS since all I have achieved so far on this  journey is recognized and it is also a tremendous motivation for me to keep going further to the ultimate residency match.
Tell Us About Your Medical School Experience
What was the most challenging aspect of medical school? What was the most rewarding experience?
Medical school itself creates an abundance of challenges for medical students who are determined to be physicians. Based on my personal experience, the most challenging aspect of medical school is lacking an efficient competence-oriented training for communication skills. The most rewarding experience in my medical training is getting a faculty position in the medical university after graduation.
In your opinion, what is the biggest issue facing international medical students today?
Communication skills, interpersonal skills and professionalism are among big challenges for international medical students nowadays, since medical schools probably underestimate the importance of these skills in the daily practice of their graduates later on in their career. English is also a great hurdle for IMGs from non-English speaking countries as well.
Why is it so important for medical schools to prepare students to "think like a doctor?"
As medical training is a professional education, medical students should prepare themselves adequately for this occupation. Med students eventually become physicians, and physicians do not process their thoughts like they are being trained in simulation center or working with standardized patients. Thus, why not prepare to think like a doctor early in med school?
In your opinion, how can institutions best support students preparing for their exams?
I personally think med schools should provide students with thorough strategies to tackle board exams successfully during the med school years. Even assessments in medical schools should be designed with NBME's structure and OSCE basis.
Advice
What is the best piece of advice you've received from a teacher or adviser?
My adviser gave me helpful advice about:
High yield topics and integrated thinking process
Key information and pit falls in USMLE questions
Strategies for studying
Game plan to reach a reasonable, feasible target score
What advice do you have for fellow IMG preparing for the USMLE?
Stick to your adviser and his/her plan for you.
Keep your progress noted and up-to-date with your adviser
Avoid procrastination. Don't steer yourself too far from your schedule.  
Don't skip your day off. You definitely need a day free of USMLE study. Free up your RAM memory, and fill your day off with joy and your family.
Keep your mind fresh and durable. Take care of yourself literally above all. Do exercise and eat healthy food.
Don't rely too much on caffeine beverage, it could crush you later on when you are too dependent on it.
Finally and most important, regarding USMLE questions, DON'T pick an answer choice just because you feel like it. Pick it with confidence, not with fear. If you pick an answer doubtfully, you might waste a lot of time thinking back and forth, checking it again and again. That's my two cents.
Is there a quote or saying that you live by?
Hard work pays off.
Don't study as much as you can but study smartly.
Share A Few Interesting Facts
Do you have a personal or professional hero?
Actually I do have a role model. He used to be a clinical professor of Family medicine in Brown University but he is retired lately.  He is also the one who inspires me on the journey to US residency.
What do you think is the most important innovation in the history of medicine?
 Telemedicine is the one on the top of my head. Its contribution in health care is tremendous in many aspects, for instance, patient's satisfaction, conveniences and treatment adherence and etc.
Tell us about a time where you "failed" at something, and what you learned from the experience.
It is hard for me to pick a failure to say in particular. But when I encounter a failure, I have a bad habit to keep thinking about it and try to figure out how I should have done it in another way to succeed and ended up feeling guilty. Fortunately it often goes away shortly after.  Work harder on it next time, so to say. Failure is just one among many steps to ultimate success.
And finally, what are your plans for the future?
In short term, I really look forward to matching in an University IM program because I always dream to be a clinical professor like my role model. Besides practicing medicine, medical education is always a part of my career. I hope I can do both successfully.
A note about the recent USMLE Step 1 Announcement:
While we understand that the future move to Pass/Fail on Step 1 will have an impact on the residency application process, Step 2CK will continue to be a scaled three digit score, and as such becomes an even more important metric for students to differentiate themselves from other applicants.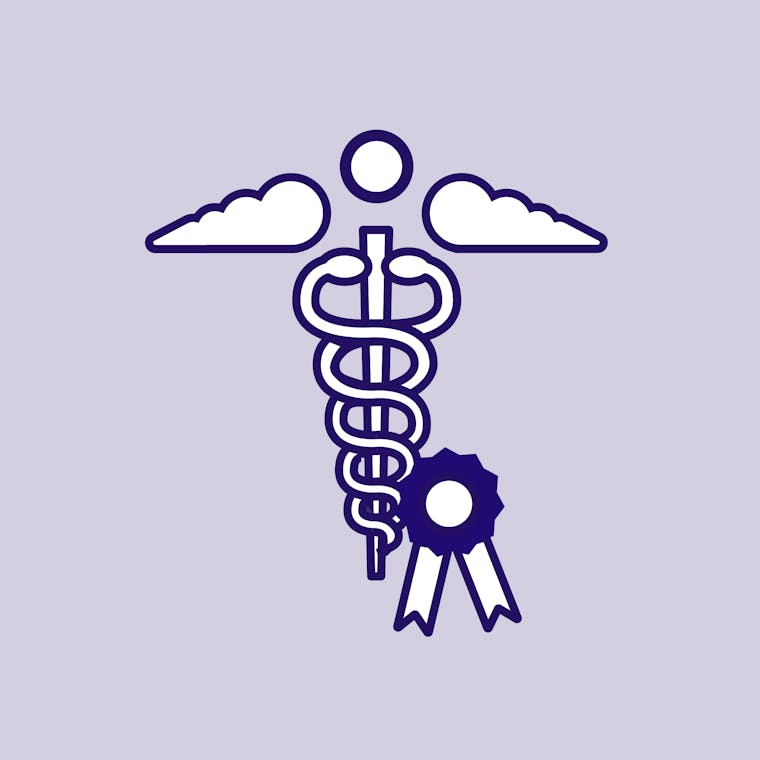 Welcome to the Kaplan Medical Honor Society (KMHS) monthly blog series! Kaplan created The Honor Society to acknowledge and applaud our students' excellence in the medical field. These scores are crucial to their career options and we're proud to recognize the best of the best. This blog series will be a showcase for their stories that we hope will inspire others around the world. The KMHS is made up of Kaplan students who have taken a Kaplan course and achieved a 250 or better on Step 1, Step 2 CK, or Step 3. We reward them for their hard work and success by giving them a free online course for Step 3, exclusive course discounts, and even job opportunities within Kaplan Medical. Applicants for US residency also get the ability to list Kaplan Medical Honor Society under Awards and Achievements on their ERAS applications.