Meet the Kaplan Experts: Mary Peeler, Executive Director, Institutional Accounts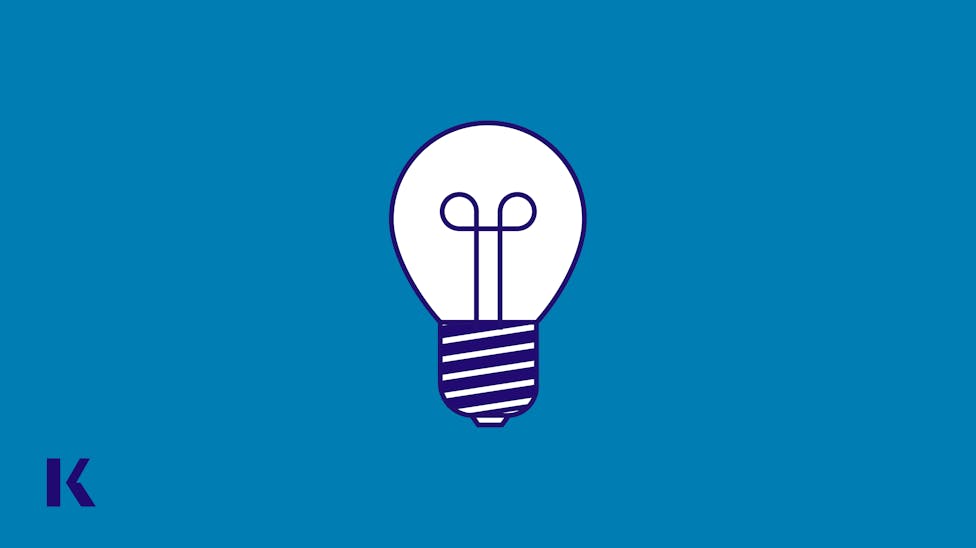 The Kaplan Team is often cited as why schools stay with Kaplan, year after year. At Kaplan, there's an expert at the heart of everything we do, whether it's leading a class or developing innovative tools to help your students achieve their career goals. With our "Meet the Kaplan Experts" blog series, we introduce you to Kaplan's extensive network of faculty, medical, and educational experts and delve into their diverse areas of expertise so that you can learn even more about your Kaplan team. This week, we're pleased to introduce you to Mary Peeler, Executive Director, Institutional Accounts, Kaplan Medical.

TELL US ABOUT YOURSELF
I was born and raised outside of Philadelphia, Pennsylvania. From a very young age, I was drawn to the idea of living in a city (specifically New York City). I don't know if it was the culture, the diversity, the creative energy or the fact that there was always something to do―I was determined to become a city dweller sooner than later. As college approached, I moved to Philly and attended Drexel University.  My original passion was to work in the Fashion industry, with a focus in production and development or project management. I thought it was the perfect combination of business management with a creative undertone. While interning for places like Philly Style Magazine, Destination Maternity, Michael Kors and volunteering at New York Fashion Week, I took a part time job as a Kaplan Student Advisor at the Philadelphia Kaplan Center. 
At the time of accepting my role at Kaplan, I admittedly knew very little about the organization other than the fact that my brother was already an employee, working as an SAT and GRE teacher, preparing students for their entrance exams. In my first year at the Philly Center I had come to learn that there were thousands of students with varying backgrounds, ages, nationalities matched with a multitude of degrees, dreams and plans that relied on Kaplan to guide them through some of the most challenging and crucial times in their lives. Everyone who walked through those doors shared these commonalities: they were driven to do better, be better, have an impact, and be successful. I thrived in this environment and took pride in the fact that I was directly supporting others in reaching their educational and career goals and aspirations.
As my own graduation approached, a full time opportunity with Kaplan arose that would allow me to utilize the skills I'd learned throughout the business portion of my degree while also embracing my newfound passion of working with students. The prospect of making a wider impact in the education space was thrilling and I was eager to learn as much as I could in order to do so. Little did I know that a 12+ year career was beginning, ultimately becoming the Executive Director of our Institutional Accounts for our Kaplan Licensure Division: supporting Lawyers, Nurses and Doctors achieve their dreams. 
What is your particular area of expertise?
Strategic Planning, Team Development, US Healthcare Career Guidance, and the ability to throw some pretty stellar virtual parties from years of working with remote teams!
TELL US ABOUT YOUR EXPERIENCE AS A MEDICAL EDUCATOR
How long have you worked for Kaplan Test Prep and what drew you to your current role?
Over the last 12+ years with Kaplan, I feel lucky to have had opportunities to lead initiatives that have directly impacted the business and the experience of our students. I've managed teams of 60 to teams of 0. Some roles involve business management while others were project-based. 
I've transitioned through 7 positions in my tenure with Kaplan, each a stepping stone in my career, expanding my knowledge and challenging me a little more than the previous. 
While working in the Philadelphia Center, I transitioned through roles a few times. Starting as a part time Student Advisor, I then became a USMLE retreat coordinator, essentially living with 250 Step 1 students for 6 weeks as they studied around the clock. Spending so much time with the Medical faculty and students left me in awe. Doctors from all over the world, some of which had very successful careers in their home country, had taken the courageous step to drop everything and move to the United States with the goal in mind of matching into a US Residency program. For many of them, coming to study at Kaplan was not only their first time entering the United States, but also their first time leaving home. For most, English was the second language, and here they were, preparing to take arguably the most difficult exam in the world for a chance to get into Medical Residency. I admired their courage and drive and eventually was able to transition into a role of designated school official, working with our medical programs and students in a full time capacity.
In 2010, I moved to NYC to manage the delivery of our USMLE Live Lecture programs. From there, I became the Director of the 56th Street Center in Manhattan, working almost exclusively with International Medical Graduates. As many fellow Kaplanites can attest, running a Kaplan Center requires organizational skills and flexibility to manage all sorts of things from meeting sales and expense budgets to being directly responsible for the general safety of students to ensuring compliance with government regulations. 
In 2011, Kaplan Medical launched Live Online lecture programs for the first time. The program took off, allowing us to reach thousands of physicians all over the world who, for one reason or another, weren't able to make the hefty commitment of moving to the U.S. for exam preparation. There was a need for organization, innovation, strategy and adaptation in a rapidly growing market.  In 2013, I transitioned to Director of Live Online, preparing the business to successfully scale  and coming up with ways to use technology to deliver a high touch, personalized experience that was needed to drive successful outcomes for our students.
In 2017, Kaplan's development of the ATOM platform (used for digital learning) was well underway. As we geared to migrate the digital aspects of our medical programs over, attention to detail, application of student feedback and best practices was necessary. The USMLE test prep business had also begun to experience and see some disruptions on the horizon. I stepped into the new role of Executive Director of Physicians Programs to contribute to the migration and build of these programs while collectively partnering with learning science, curriculum and data science teams across Kaplan to re-envision the future of this business line. In 2018, as Executive Director of Medical Student Experience, I led the Med field team through the transition and restructuring of our in-person Center footprint across the US. Collectively, my team stream-lined our processes, improving compliance and academic outcomes by implementing a new advising structure and integrating Live Online features.
Finally, in 2020, I began my current role of Executive Director, Institutional Accounts, overseeing the service and delivery of our Medical, Nursing, I-Human Patients and Bar institutional businesses. Although I still have much to learn, it has been one of the most rewarding experiences thus far. With the COVID-19 crisis disrupting education at every level, our team has been able to quickly pivot in the way we support our partners. From scaling the I-Human Patients business operation exponentially overnight to migrating entire educational systems from live to virtual settings, it's been one for the books that I'll never forget!
SHARE YOUR THOUGHTS ABOUT THE ISSUES MEDICAL EDUCATORS ARE FACING TODAY
What is the most pressing issue facing your institutional partners today?
The COVID-19 pandemic has completely changed the way education is being delivered. Overnight, our institutional partners were faced with the challenge of transitioning from an in- person to an online format. Schools needed to administer exams, but weren't quite sure how to do that while keeping the integrity of the content. Nursing and Medical students were prohibited from entering hospitals to complete their clinical hours. Law students who were preparing for the Bar exam in July are left wondering when they will be able to test, since the decision is dependent on their local jurisdiction. Prometric Centers everywhere froze the ability to take licensing exams needed to practice legally.
Kaplan has been managing a large Live Online and Online digital business for over 8 years. We've been through the growing pains and learnings, injecting best practices along the way. 
Given the strong Live Online and Online infrastructure, we were up for the challenge and ready to jump in, assisting our partners as they navigate through this leap from in person to digital.
What is the most important aspect of a partnership between Kaplan and institutions?
It's important that our partners are able to trust us and know that we will always have our students and faculty best interests in mind. Their success is our success.
ADVICE
Is there a quote or saying that you live by?
"Stay humble, work hard and always be kind." 
If you could offer one piece of advice for students preparing for their board exams, it would be:
Focus on one hurdle at a time. Don't get overwhelmed by thinking of the list of challenges that stand between you and your end goal.
And finally, is there anything else that you would like to share with our readers?
The majority of my career has been with Kaplan. I recognize that I'm extremely lucky to have been mentored, challenged, supported and trusted by supervisors and colleagues from the very beginning. I've built many lifelong relationships throughout my career and I'm grateful for it all.