Meet the Kaplan Experts: Susan B. Greger, M.D., Clinical Knowledge Assessment Manager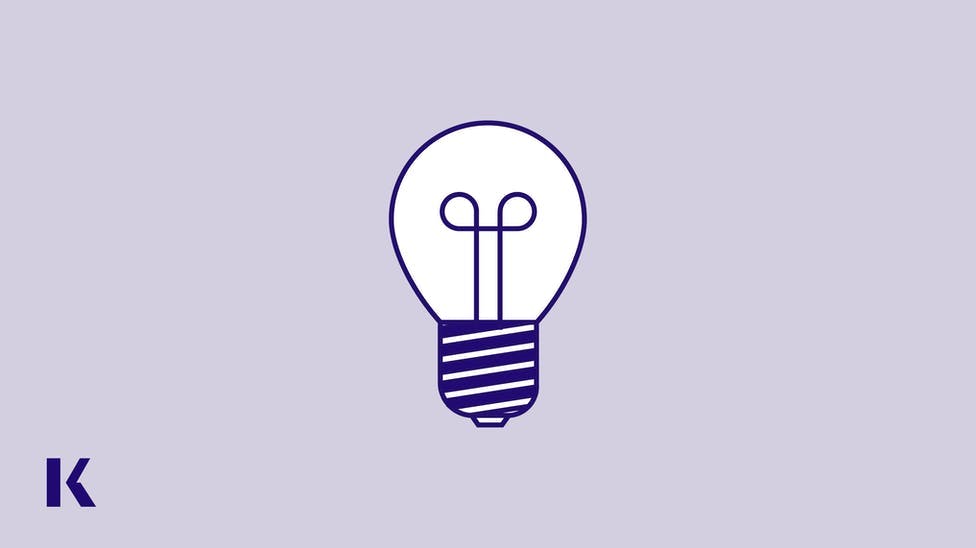 The Kaplan Team is often cited as why schools stay with Kaplan, year after year. At Kaplan, there's an expert at the heart of everything we do, whether it's leading a class or developing innovative tools to help your students achieve their career goals. With our "Meet the Kaplan Experts" blog series, we introduce you to Kaplan's extensive network of faculty, medical, and educational experts and delve into their diverse areas of expertise so that you can learn even more about your Kaplan team. This week, we're pleased to introduce you to Susan B. Greger, M.D., Clinical Knowledge Assessment Manager.

Tell Us About Yourself
I was born and raised in a small town just north of Salt Lake City, Utah, and was the first person in my family to obtain a college degree. My career path has been most influenced by an interest in both science and the humanities, and I attended Utah State University where I graduated with degrees in Biology and Liberal Arts and Sciences. Becoming a physician was the natural intersection of those interests, and I went on to graduate from the Washington University School of Medicine in St. Louis before completing my residency in Family Medicine at U.C.L.A. 
I practiced for 15 years and held faculty positions at several residency programs, primarily working with underserved patients in community health settings. I then transitioned out of clinical medicine to better balance a busy life with my three teenage children, bioengineer husband, and elderly in-laws (not to mention our 2 very demanding cats!)
What are your particular areas of expertise?
Family Medicine, mentoring students and residents, medical board preparation, and how to create a perfectly tender and flaky pie crust.
Tell Us About Your Experience in Medical Education
How long have you worked for Kaplan and what drew you to your current role?
I have worked for Kaplan for almost 3 years now. My favorite part of medicine has always been the teaching aspect, whether it was educating patients about health conditions and their treatment or mentoring medical students and residents throughout their medical career journey. To me, this was a natural outflowing from my own experience as a first-generation college and medical student. 
After leaving clinical practice I wanted to continue teaching in a tangible way, and joining the Kaplan Assessment team to write high-quality medical board prep questions and explanations was a perfect way to keep my hand in medical education. I then became involved in creating Kaplan's new explanations for Step 1 and Step 2 CK questions because I was intrigued by the idea of not only teaching students how to solve particular clinical scenarios, but also how to approach all board-style questions in a structured and supportive way. I'm now spending much of my time assisting our team of physicians and educators in implementing our "Kaplan Style" across our Board prep materials.
How has your unique background prepared you for success in your field?
I spent many years working with patients who had minimal or no health insurance and who frequently also had language barriers. As their Family Physician, it was up to me to work through the wide variety of issues that brought them to my practice and also to shepherd them through the medical system. A quick referral to a specialist of any kind was rarely an option, so by necessity, I had to be open to tackling the initial workup and treatment of any possible diagnosis and then making a compelling case to my specialist colleagues when a referral was truly warranted. Added to this was the job of explaining the diagnosis and treatment plan to my patients in an understandable and approachable way while also teaching medical students and residents. 
These challenges I faced in my practice are very similar to how overwhelming it can feel to a medical student who is facing the possibility of any and all medical knowledge showing up on a Board exam―sometimes it just feels like too much! My own experiences in primary care allowed me to develop a wide variety of skills and a mix of both humility and confidence in my medical practice. It's exciting to transfer this expertise to my work at Kaplan and find ways to enhance the medical education experience through our content and products. I believe that our approach helps students both to study for medical board exams and to establish a pattern of life-long learning skills that will help them excel in clinical practice.
In your opinion, what is the most important issue that professionals in your industry should be talking about today?
One of the biggest challenges facing medical education today is training a sufficient number of high-quality primary care physicians and providing them the support to care for patients without becoming overwhelmed by the sheer volume of detailed information and tasks involved. It can be very difficult to translate the vast amounts of current medical knowledge available into the practical application of quality, integrated care. 
I think that the majority of students continue to think that mastery of detailed knowledge is of critical importance, which for many can lead to a desire to focus on specialties or sub-specialties in order to attain that mastery. I believe that we as educators should be talking to students about why core competencies throughout medical education were developed and explicitly teaching them how the principles of practice-based learning and systems-based practice will serve them well throughout their medical careers, and that this will lead to more students choosing to match in primary care fields. I also think that continuing to emphasize these principles throughout everyone's medical career would help to decrease burnout among practicing physicians. 
What innovations at Kaplan are you most excited about?
I am most excited about the new approach that we have taken to our USMLE questions and explanations. We put a great deal of thought into creating explanations that are useful to students at every stage in their studies: 
The in-depth analysis section is focused on students who are in the process of learning and solidifying understanding of the material
The Strategy section is written to feel like a tutor is sitting right next to you helping you think through arriving at the correct answer
And the short-answer explanations are aimed at those who are in the period of intense review just prior to taking the exam. 
The presentation of information has also been enhanced, with the addition of more than 3,000 images, BioDigital 3D interactive anatomical models, illustrations, tables, and videos to the Step 1 and Step 2 CK explanations. We are just now launching a project to update and enhance the COMLEX-USA Level 1 QBank similarly. 
To accomplish this new approach, we've assembled a large team of M.D., D.O., and Ph.D. writers who have expertise across disciplines and specialties, and it has personally been very exciting to work with these individuals and help translate their experience into high-quality content.
What do you think is the most important innovation in the history of Medicine?
This may not be a popular answer, but I believe it is the development of the Electronic Medical Record. There is so much information "out there" that we as physicians must spend a great deal of time gathering, incorporating into patient care, and documenting for a wide variety of purposes. Once we as a medical system are able to truly integrate the EMR into all areas of medical practice―and we are over the painful parts of learning how it can be most effectively used without dominating clinical care―I think it will be immensely helpful in providing the best quality of care for patients. And yes, I continue to hope that it will actually improve physicians' lives as well!
Advice
What is the best piece of advice you've received from a teacher? 
Just get started and tackle what's in front of you right now!
And finally, is there anything else that you would like to share with our readers?
One of the most important skills that I have learned was to be able to honestly say to a patient (or a medical student, resident, or family member), "I don't know the answer right now, but this is how we'll go about finding out." 
Looking back, I wish I had integrated this philosophy of combining humility and confidence much earlier in my own journey―it would have decreased my stress levels enormously when I was a student, resident, and even as a new parent. I truly believe that any problem that seems overwhelming at first becomes manageable with this approach, and this is the same principle that I strive to bring to my work at Kaplan.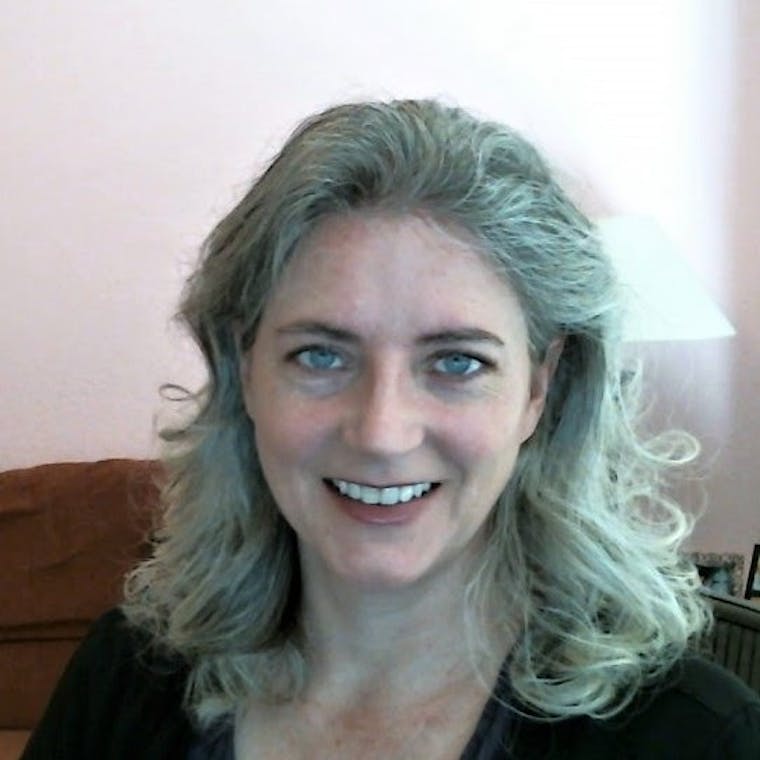 I was born and raised in a small town just north of Salt Lake City, Utah, and was the first person in my family to obtain a college degree. My career path has been most influenced by an interest in both science and the humanities, and I attended Utah State University where I graduated with degrees in Biology and Liberal Arts and Sciences. Becoming a physician was the natural intersection of those interests, and I went on to graduate from the Washington University School of Medicine in St. Louis before completing my residency in Family Medicine at U.C.L.A.  I practiced for 15 years and held faculty positions at several residency programs, primarily working with underserved patients in community health settings. I then transitioned out of clinical medicine to better balance a busy life with my three teenage children, bioengineer husband, and elderly in-laws (not to mention our 2 very demanding cats!)
See more posts by Susan B. Greger, M.D., Clinical Knowledge Assessment Manager