Strategies in Undergraduate Medical Education for Improving Diagnostic Competency
After decades of little change in undergraduate medical education we've recently witnessed an upheaval among medical school curricula.  In fact, the AAMC's 2017/2018 Curriculum Change Report indicated that over 84% (124 out of 147 medical schools that participated) of medical schools had recently completed or were in the planning stages of a curricular change.
While the facts are undeniable, the question remains; why after such a long period of inactivity has undergraduate medical education changed so dramatically? Although there are various reasons, some common themes are consistently mentioned as key drivers: changing student expectations surrounding learning, earlier clinical experience elevating the status of the patient, and a focus on competency-based curricula.
As Dr. Michael Cain, the Dean of the University of Buffalo's Jacobs School of Medicine, stated in a 2018 interview, "Part of the changing medical curriculum across the country is driven by how readily available knowledge is in the 21st century. A cellphone will tell you the side effects of a drug or drug interactions, whereas when I went to medical school that had to be hammered into your head," said Cain. "Now, you can spend more time in medical school on how you are going to use that information."
In the following paragraphs we'll examine how the quest to create a more patient-centered physician has led to dramatic changes in undergraduate medical education, and suggest solutions for the challenges associated with scaling this new approach. 
The University of Toledo College of Medicine's new Rocket Medicine curriculum is indicative of many of the changes underway.  "The curriculum emphasizes clinically relevant material and application with collaboration between clinicians and foundational science faculty and puts an emphasis on a competency-based curriculum with early clinical experience and seamless integration of foundational and clinical sciences". While the path to achieving this goal varies from school to school, the end result of producing physicians that make fewer medical errors lies at the heart of the initiative.  While it's inaccurate to infer that this focus on better patient care through a decrease in medical errors is new (the Institute of Medicine's release of To Err Is Human: Building a Safer Health System in 2000 helped signal a renewed focus around patient safety almost 20 years ago), many innovative solutions have only recently appeared.  
Chief among them has been a focus on changes at the curriculum level to provide students with earlier clinical experience.  At the University of South Carolina School of Medicine - Greenville, students spend their first 7 weeks becoming certified as EMTs and then spend one, 12 hour shift a month riding with the county's ambulance service during their first and second year. Harvard Medical School's 2015 curriculum redesign transitions students into clerkships after only 14 months. 
While innovative changes at the curricular level abound, challenges remain, in no small part due to the increasing class sizes of med schools throughout the country. The 2018 Association of American Medical Colleges's (AAMC) Medical School Enrollment Survey indicates that U.S. allopathic medical school enrollment has grown by 31% since 2002, and, combined with increases in enrollment at osteopathic medical schools, overall med student enrollment is now 52% higher than in 2002. This dramatic rise has made it increasingly difficult to find adequate opportunities for clinical experiences as demonstrated in the chart below from the same AAMC survey.
The shortage of "real life" clinical experience opportunities has caused many schools to look to simulation as a way to provide increased clinical opportunities for their students.  In fact the AAMC's Medical Simulation in Medical Education Survey showed that all 90 medical schools surveyed used medical simulation at some point during their students' education, with over 75% of schools using it during their students pre-clinical education to improve their students' clinical skills.
While effective, traditional approaches to simulation such as standardized patient encounters and shadowing preceptors have limitations at scale due to their resource heavy nature.  Schedules are often dictated not by educational ideals but instead by limits of student and SP/preceptor availability. These solutions also not only open the door to grader bias but also put undue strain on faculty as they require them to not only review and interpret each individual result.  Furthermore, they don't always provide students with the variety of case exposure necessary to prepare future physicians for an increasingly diverse America. Additionally, in the case of shadowing a preceptor the stakes are often too high for first year students to actually participate in the encounter.  Thus schools have increasingly looked to technology for innovative scalable solutions to provide potentially low stakes clinical encounters that can be used as practice opportunities and quickly evaluate diagnostic competency.
This focus on technological solutions has helped drive innovations in the field of virtual simulation as companies look to provide students with engaging, 3D learning environments. As a result of these advances, students can now access hundreds of patients from a variety of backgrounds at the touch of a button whose mannerisms and symptoms mimic actual patients from anywhere they have an internet connection.  This ability to learn on their own time via a cloud-based, interactive platform is one way to break the logistical logjam that many schools face. Unbiased, autorescoring saves faculty time while on demand reporting quickly identifies risks at both the individual and cohort level which allows faculty to focus more time on remediation as opposed to identification.  
Dr. Khadeja Johnson, Associate Professor at Morehouse School of Medicine echoed many of these sentiments when she stated, "We looked to virtual simulation to provide students with more opportunities to get clinical experience.  While our students shadow physicians throughout their first year, they aren't always active participants, so virtual simulation provides our students with a low stakes opportunity to actually ask the history questions and perform a physical exam. Additionally, it's an inexpensive way for us to help the students see the real world manifestation of the basic sciences without putting additional strain on our staff."
Dr. Alvin Bisarya, General Manager of Kaplan's i-Human Patients, summarized the advantages of virtual simulation when he stated, "Virtual simulation allows deliberate practice of a set of complex cognitive skills at high volume while not exposing actual patients to risk of error.  Ultimately, widespread use of virtual simulation will allow more providers to utilize their education more efficiently to serve patients safely and effectively."  
In conclusion, while there is no single strategy for increasing diagnostic competency among physicians, the willingness of medical schools to revamp curricula and increase clinical exposures bodes well for the future of the American healthcare system.  However, it's only by embracing technology and transforming not only what physicians learn but how they learn that our undergraduate medical education system can reach its full potential. Although a variety of solutions exist, the use of virtual simulation in an educator's tool belt appears to be an increasingly important asset. 
To learn more about Kaplan's virtual simulation products or to request a demo, visit i-human.com.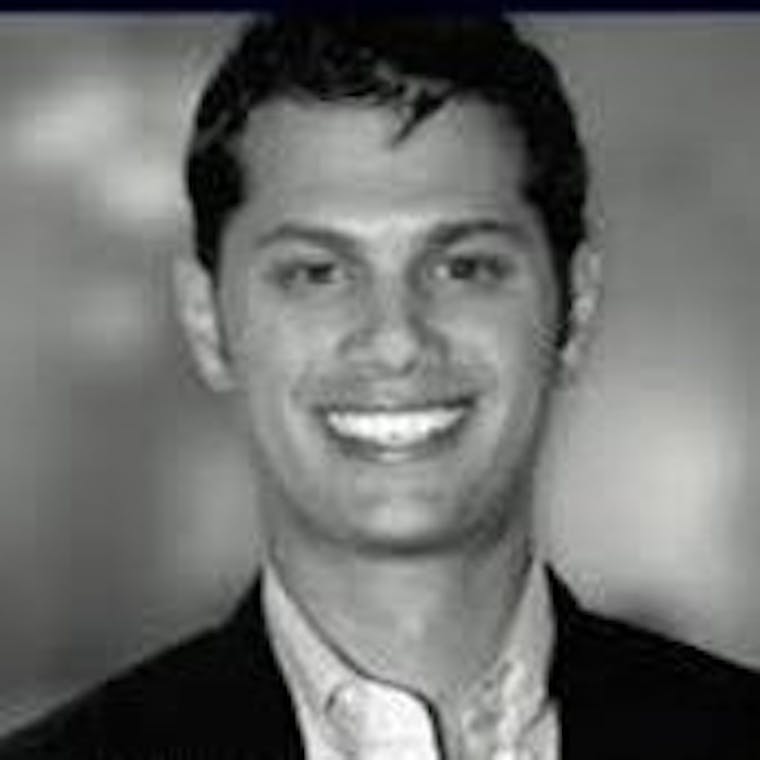 A graduate of Tulane University, Jeff Weil has spent over 15 years working with students and administrators in the field of medical education for Kaplan.  His varied roles has allowed him to focus on a variety of customer segments and regions including Asia Pacific, the US, and the Caribbean.  When not helping clients achieve their educational goals he enjoys exploring Brooklyn with his family and vacationing in Spain.   
See more posts by Jeff Weil, Regional Medical Program Director