Webinar in Review: Talk into Action: How to Practice Anti-Racism in Healthcare
August 19, 2021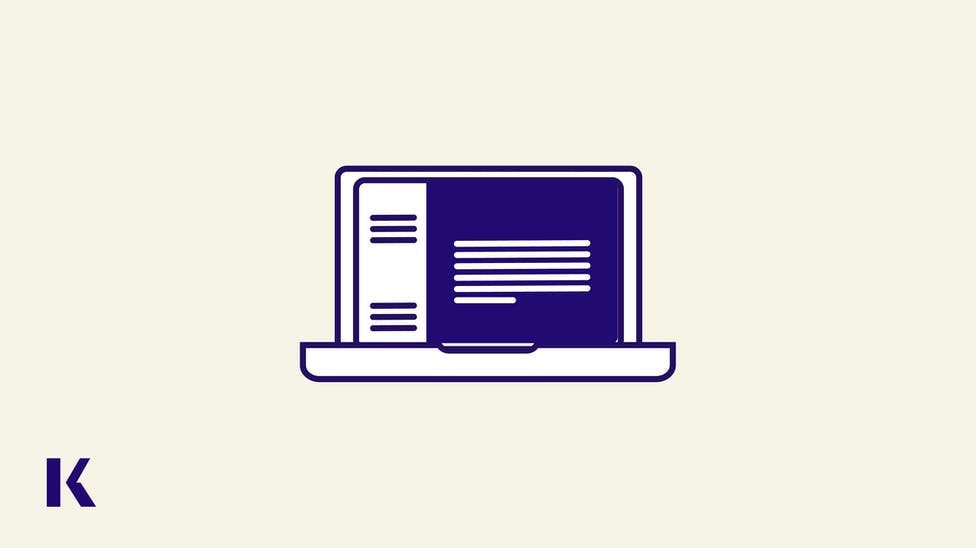 While it is critical to talk about racial inequality and how it relates to the way we educate our healthcare workers―and how they subsequently treat patients―there comes a time where we need to stop just talking and start taking actionable and meaningful steps towards a more equitable healthcare system.
During this panel discussion, medical educators and students discussed topics such as:
What are the tools we need to combat systemic racism in healthcare treatment?
How can we meaningfully increase diversity and inclusion in healthcare education and practice?
What kind of support can we start offering BIPOC students so they can plan to and successfully pursue careers in medicine?
How can educators, healthcare workers, students, and allies practice anti-racism in an impactful way?
How can we learn to identify the signs of racism and inequitable treatment in ourselves and colleagues, and what can we do beginning today to shift mindsets, actions, treatments, and overall care?
What steps can we take to self-educate so that the sole responsibility isn't on the BIPOC community?
Our panelists included:

La Juana Chambers Lawson, MPA, PMP, LSSGB (she/her)
Founder & CEO, Tacit Growth Strategies
La Juana Chambers Lawson, also known as LJ, has been seen in the O, The Oprah Magazine, Entrepreneur, Forbes, MarketWatch, Voyage Dallas, and other publications for her commitment to building a more environmentally sound, socially just, and inclusively governed future through project management. La Juana proudly serves as the Founder & CEO of Tacit Growth Strategies LLC, a preferred Authorized Training Partner of the Project Management Institute (PMI). Tacit Growth Strategies is best known for its award winning performance in the administration of government contracts and international business development consulting. LJ prides herself on being a best-selling author, university lecturer, business mentor, and perpetual learner.
Heart service: Tragedy spurred San Antonio businesswoman to help others
Proof Positive Book Reviews / A Project Manager's Guide to Grant Writing
Twitter @hiitslj2
LinkedIn: https://www.linkedin.com/in/lajuanachamberslawson/
IG: https://www.instagram.com/growthistacit/
YouTube Channel: https://www.youtube.com/channel/UCcEybc4OEMzDIwwwH24j1OA
Real Management Talk with LJ and Jocelyn Podcast: https://anchor.fm/real-mgmt-talk-lj-jocelyn  

Sandrine Etienne, LMSW
Licensed Social Worker & Founder of MissGuidedNotions.com
Sandrine Etienne is a licensed social worker based in the New York City area with sixteen years of experience in the healthcare field. She works directly with people of color who are dealing with chronic and debilitating illness with a focus on providing resources that can help them adapt to life changing events. Sandrine is a published writer, podcaster and founder of MissGuidedNotions.com -- a social and digital platform focusing on topics dealing with racial disparities in health care, self-advocacy, education and empowerment.

Destiney Kirby, 3rd year MD/MPH (she/they)
Albert Einstein College of Medicine
My name is Destiney and I am a 3rd year MD/MPH student at AECOM. Most of my interests within medicine and public health lie in younger populations. I truly believe that creating a healthier future begins with early intervention. I see educational equity for students of color as a means of preventative medicine and strive to create a better world for young people to function in. Outside of medicine and public health, I live a very active life. You can usually find me running, biking, or roller skating somewhere around New York City. I'm also a plant mom of 11 (and counting) and love to create artwork with pencil, ink, and watercolors.  
White Coats for Black Lives Einstein Chapter #ActionsSpeakLouder Demands
Einstein College of Medicine response: Addressing Systemic Racism

Vivienne Pierce McDaniel, DNP, MSN, RN, (she/her)
Assistant Professor of Nursing (Adjunct), Aspen University School of Nursing, Graduate Programs, Aspen University School of Arts and Science, Pre-Licensure Nursing Programs. AACN Diversity, Equity, and Inclusion Group (DEIG) member
Dr. Vivienne Pierce McDaniel is a professor of nursing at Aspen University and serves as Aspen's chair of the Diversity, Equity, and Inclusion Leadership Group. She also is a diversity, equity, and inclusion (DEI) consultant and ambassador for James Madison University, in Harrisonburg, VA. Dr. Pierce McDaniel is the author of several articles that focus on DEI. Dr. Pierce McDaniel serves as ambassador and chair of the Virginia Nurses Association/Foundation DEI council and serves on the Foundation's Board-of-Trustees. She is also a member of the American Association of Colleges of Nursing DEI Group and is the vice president of the Central Virginia Chapter, National Black Nurses Association.
Twitter @PierceDNP_RN

Marsha Stonehill, MSN, PMHNP/CNS, BC, (she/her)
Melt The Ice, LLC
Marsha Stonehill is a Psychiatric Nurse Practitioner and Mental Health Clinical Nurse Specialist.  She received her BSN from Eastern Mennonite University and her MSN from University of Virginia.  Marsha has been the recipient of Virginia Unsung Hero Award, Psychiatric Centers at San Diego "Patient Satisfaction Award For Excellence in Quality Care," Virginia Nurses Association Centennial Nurse Award, and Community Leadership Award from James Madison University Social Work Department as "Social Worker of the Year."  As an RN, Marsha has worked in critical care, emergency department, and home health.  As an NP, she has worked in psychiatry in residential, and outpatient programs.  She currently is in private practice in King George Virginia, has authored a book titled "Melt The Ice" and an article titled "Awakening to the Trauma of Racial Injustices", and she has established a podcast program, Operation FLOW as an educational platform through raw testimonies and conversations to raise awareness on social justice needs.  Marsha also volunteers with multiple organizations in her community and beyond to impact change for social justice needs. 
Moderated by:

Natecia D. Smith (she/they)
Senior Manager, Institutional Delivery and Academic Equity
Natecia Smith is a 10-year Kaplan veteran, first generation student, Florida native (born and raised!),with a long standing passion for educational equity. Her passion for education and for improving educational opportunities started from her personal experiences navigating school and resources as a young black woman in a primarily white elementary school district and eventually in an under-resourced, minoritized magnet Middle school. This passion translated in many ways throughout her career from tutoring at local schools, supporting international English Language Learners in College, having an Academic focus in History to better understand the context that led to current challenges, and now working as the Senior Manager of Academics for the Kaplan Partner Solutions team. When Natecia is not pursuing her educational passions she can be found listening to podcasts, enjoying the outdoors, and spending time with her family.