Webinar in Review: Acknowledging Racial Inequality in Medical Education
September 2, 2020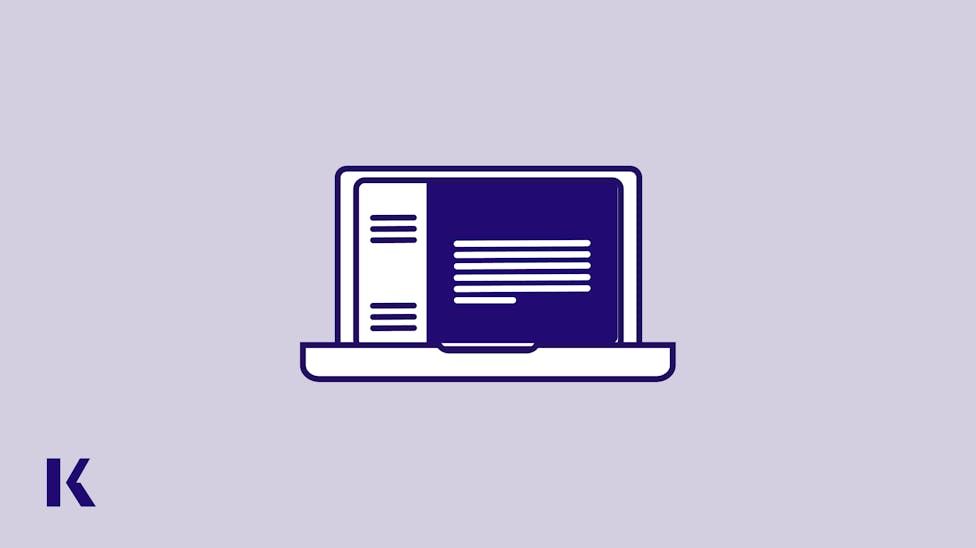 Racial inequality in medical education is an undeniable truth, and its impact has far reaching consequences which extend beyond medical school. Today, the rallying cry for the evolution of medical education is loud and clear, but how do we even begin to confront these uncomfortable truths and work towards an equitable solution? 
The answer begins with acknowledging past―and present―inequality in medical education.
During this panel discussion, medical educators and students discussed topics such as:
Historic context and current statistics of racial inequality in US medical schools
Impacts of COVID-19 on frontline healthcare workers and communities of color
Panelist's personal experiences of racism and lack of inclusion in medical school
The need to address implicit bias in medical curricula, including the addition of BIPOC in case studies.
Our panelists included:

Gary C Butts, M.D.
Chief Diversity and Inclusion Officer for the Mount Sinai Health System and Senior Associate Dean for Diversity Programs, Policy and Community
Dr. Butts is currently Chief Diversity and Inclusion Officer for the Mount Sinai Health System and Senior Associate Dean for Diversity Programs, Policy and Community Affairs for the Icahn School of Medicine at Mount Sinai.  In these roles, Dr. Butts is responsible for oversight, management and integration of all aspects of diversity programs and policies for the Mount Sinai Health System to ensure diversity and inclusion as an integral core institutional value and resource across the health system, including the medical and graduate schools, graduate medical education and the Mount Sinai Hospitals Group. He has been acknowledged for his leadership and service by the Network Journal Top Black Doctors in New York Metro Area recognition on several occasions; by the National Association of Minority Medical Educators with the Distinguished Service to Health Award; and by the National Hispanic Health Foundation for Leadership for Improving the Health of Hispanic Communities.

Rosalind Gregory-Bass, M.D.
Director of the Health Careers Program, Associate Professor in the Environmental and Health Sciences Program, Spelman College
Rosalind Gregory-Bass, M.D., C'92, is the director of the Health Careers Program and associate professor in the Environmental and Health Sciences Program. After receiving a Bachelors of Science degree from Spelman College, Dr. Bass received her M.S. and M.D. from the University of Wisconsin-Madison School of Medicine and Public Health. Her passion is in developing curricula and innovative experiences that facilitate the training of the nation's next generation of healthcare professionals. She has worked at Spelman College for 14 years and has assisted in the acceptance of over 250 students.

Gloria Richard-Davis, MD, MBA, NCMP, FACOG
University of Arkansas Medical Sciences (UAMS), Executive Director, Div of Diversity, Equity & Inclusion, Professor, Reproductive Endocrinology and Infertility, Department of Obstetrics and Gynecology
Dr. Richard-Davis is a native of south Louisiana, born in Opelousas and grew up in Baton Rouge. She is the Executive Director for the UAMS Division of Diversity, Equity and Inclusion. She is also a tenured Professor in Obstetrics and Gynecology and Division Director for Reproductive Endocrinology and Infertility, as well as Medical Director for the Physician Assistants program. Dr. Richard-Davis has more than 30 years of experience in women's health and reproductive endocrinology and in general obstetrics and gynecology. She has served in leadership positions in medical professional societies, including the American Society of Reproductive Medicine (ASRM), the North American Menopause Society (NAMS), and the American College of Obstetrics and Gynecology (ACOG). She recently joined the Division for Diversity, Equity and Inclusion at UAMS as Executive Director. Throughout her career she has been a fierce supporter and advocate for diversity, equity and inclusion. Much of her work in research has been focused on conditions that disproportionately affects women of color.

Brianna Spell
Temple University School of Medicine MS1
As a Black and Latina first year medical student, I understand the challenges of navigating the journey to medical school as an underrepresented minority in medicine. In our pursuit of the goal of becoming a physician every medical student has a unique background and experiences to share about their journey along the way.  My passions in medicine include the intersection of medicine with sociology and I am currently studying for my masters in Urban Bioethics at the Lewis Katz School of Medicine.
Moderated by:

Natecia D. Smith (she/they)
Senior Manager, Institutional Delivery and Academic Equity
Natecia Smith is a 10-year Kaplan veteran, first generation student, Florida native (born and raised!),with a long standing passion for educational equity. Her passion for education and for improving educational opportunities started from her personal experiences navigating school and resources as a young black woman in a primarily white elementary school district and eventually in an under-resourced, minoritized magnet Middle school. This passion translated in many ways throughout her career from tutoring at local schools, supporting international English Language Learners in College, having an Academic focus in History to better understand the context that led to current challenges, and now working as the Senior Manager of Academics for the Kaplan Partner Solutions team. When Natecia is not pursuing her educational passions she can be found listening to podcasts, enjoying the outdoors, and spending time with her family.