Meet the Kaplan Experts: Jim De koning, MBA ESADE'14, MA TESOL '06 – Regional Medical Programs Director & Strategic Sales Executive for i-Human Patients by Kaplan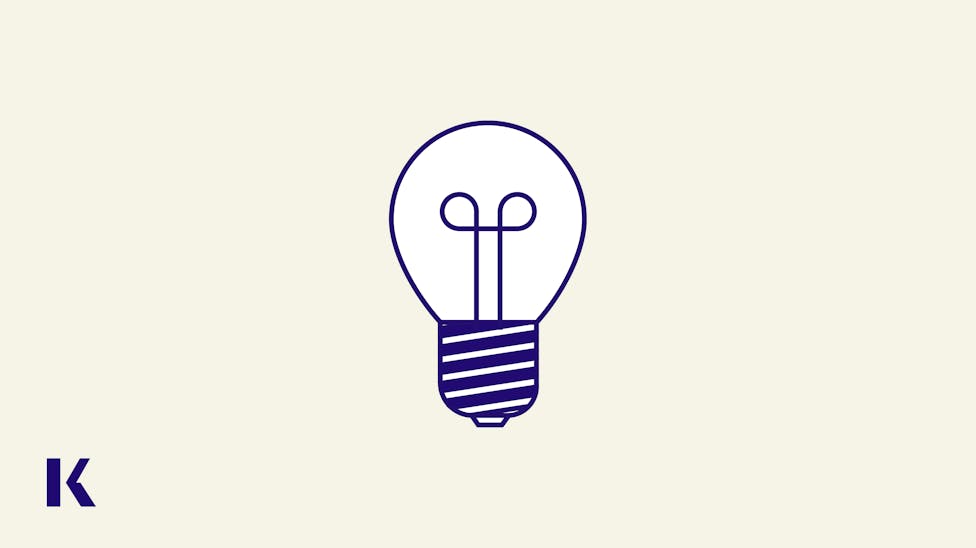 The Kaplan Team is often cited as why schools stay with Kaplan, year after year. At Kaplan, there's an expert at the heart of everything we do, whether it's leading a class or developing innovative tools to help your students achieve their career goals. With our "Meet the Kaplan Experts" blog series, we introduce you to Kaplan's extensive network of faculty, medical, and educational experts and delve into their diverse areas of expertise so that you can learn even more about your Kaplan team. This week, we're pleased to introduce you to Jim De koning, MBA ESADE'14, MA TESOL '06 – Regional Medical Programs Director & Strategic Sales Executive for i-Human Patients by Kaplan.
Tell Us About Yourself
Originally from Belgium, I am now based in Boise, ID with my wife and 4 kids. With a BA in education and after 5 years teaching at a vocational High School in Antwerp, I wanted to combine two passions: teaching and traveling. Initially, this idea brought me to Japan, where I spent almost 2 years teaching English to a wide range of audiences―from kindergartners to the elderly to executives at Sony Corporation. This experience further evoked my interest in teaching English internationally to an adult audience, and inspired me to get a second degree in this field.
After 2 years in Japan, I packed my bags again and moved to NYC where I earned my MA TESOL at NYU. In New York, I started my first job at Kaplan International as a Head Teacher, and eventually as Academic Director. In NYC I met and married my Brazilian wife―an equally avid traveler. Then, after 8 years in New York, we felt it was time to venture out and for me to return to school to hone my business know-how. This decision brought us to my absolute favorite city in the world, Barcelona, where I earned my MBA at the top business school ESADE, which propelled my career into another different direction. 
At ESADE, I ventured into a personal growth start-up, but soon realized a return to the US was imminent. With that built-up knowledge and entrepreneurial experience, I was looking once again for opportunities that combined learning with business management and travel, and so my second passage at Kaplan started―but this time in Medical licensing.
What are your particular areas of expertise?
With my degrees in education and business management, I would say my expertise lies in the overlap between Learning/Instructional Design and Design Thinking for growth and innovation purposes. Overall, my main approach to both my personal and professional life circles around supporting people and business in their growth from their perspective and behavior. So, I spend a lot of time deepening my knowledge in behavioral psychology, life coaching, consumer-centric business solutions, and trying to connect the dots. Turning off work-mode, I am usually elbow-deep in bread making and French patisserie. Invite me for dinner, and I promise you an (almost) Michelin Star dessert.
If you could spend an evening with anyone - living or deceased - who would it be and why?
Instead of one person, my perfect evening would be bringing together great minds and inspiring personalities from various fields for a dinner party, and using the opportunity to discuss and find solutions for global concerns, e.g. climate change. Each individual brings a unique perspective to seeing the world, and the combination of these different perspectives is what ultimately drives change and innovation. 
For my first dinner party, I would invite (dead or alive) Richard Branson and Elon Musk, Anna Wintour, Christine Lagarde, Sheryl Sandberg, Emma Thurnberg and Simone Biles, Sir Ken Robinson. the Obamas, Bono, Franco Dragone and Banksy. That should be a pretty wild conversation…
Tell Us About Your Experience in Medical Education
How long have you worked for Kaplan Test Prep and what drew you to your current role?
Combining both passages at Kaplan, I am closing in on 10 years now. My role is truly an accumulation of the various aspects that drive me as a person, namely growth. My passion and expertise to help people achieve their best self through learning and personal development, combined with my consumer-centric focus and personal curiosity, makes every day a new exciting start to learn, support, and engage the many stakeholders. And on a daily basis, I get to meet fascinating and brilliant academic leaders who, like myself, have mainly student success on their minds.
In your opinion, how can institutions best support students preparing for their exams?
In my opinion, education needs to focus on the individual through customization by taking advantage of technology and data to inspire and prepare the next generation of leaders. Each student operates differently and enters an educational program with their own unique history, knowledge gaps, skills, and talents. Therefore, we should tap into and listen to their individual perspective, and also guide them to their best self. 
As in real life, we like to be treated equally yet valued for our unique contributions and skills. As an institution, data analysis and correlative regression modeling should therefore take a front seat in the development and learning of students, and in their preparation for exam success. 
What innovations at Kaplan are you most excited about?
Without a doubt, i-Human Patients by Kaplan virtual simulation. The ability for students to practice medicine in a safe environment and learn to become stellar diagnosticians is not only a next-gen innovation, but also has the power to solve a global health program, namely misdiagnosis which is the 3rd leading cause of death in the U.S.A. Its robust data analyses each micro-decision a student makes and provides feedback with a focus on both efficiency and accuracy. If Kaplan, through i-Human Patients, can reduce the risk of misdiagnosis and move the needle even 1%, we are already saving lives. 
Wouldn't we be all more confident in health care if we know the chance of misdiagnosis is heavily reduced?
In your opinion, what is the number one thing that sets Kaplan apart in the industry?
Education is at an interesting turning point in history and has been in dire need for innovation and change for decades. Most educational models still stem from the needs of the Industrial Revolution―namely, to train people to fit the mold and turn them out in batches. What we often now see are disengaged students with a "sage on a stage," empty classrooms, high debt, and concerns whether the ROI of a college degree is truly there―especially against the light of very successful college drop-outs turned successful entrepreneurs. 
The COVID-19 pandemic accelerated these challenges, and finally raised questions about the model itself. I believe it's an exciting time to work in EduTech, and have the opportunity to participate in the change, be part of the conversation, and share insights with partners. There are many partners and schools exploring and implementing fantastic new educational approaches that bridge tech, big data, and education in forms that embrace the new way of learning, and hone in on individualization versus batching. Kaplan can be the content platform to lead these conversations, connect the various developments, and be a true partner.
What will the future of education be like for students?
There are many theories about the future of education with some being more positive than others. I truly believe in a future with a "buffet style," market-driven and more affordable education where any student can enroll in any type of theoretical course from any institution, and basically build their own degree like Lego blocks. Similarly, practical application and skills training will become a global choose-as-you-go experience. All of this would be backed by big data analyzing each step and interaction to create personalized pathways to success, honing in each person's strengths and built-in recommendations. Education will become a built your own adventure. Who would not want to only learn from the best in each field?
Advice
If you could offer one piece of advice for students preparing for their board exams, it would be:
Focus on yourself, look at your data, and ask questions. 
First of all, your way of digesting information got you to where you are now―and it worked. So, stick to it. There are a lot of people giving advice and all with the best of intentions, but 'you are you.' Listen to the advice, and maybe try some of the tips, but mostly maintain what worked in the past.
Second, I am a strong believer in data because that is black and white, and you can't argue with it. Use your data to your advantage and look for patterns. The patterns will highlight both your strengths and challenges.
Lastly, apply the Socratic method always and everywhere. Asking questions and generating dialogues strengthens critical thinking, and will deeply root knowledge in your brain. So, be inquisitive and always curious. Challenge content.