KMHS Alumni: Valeriia Klymenko, MD Candidate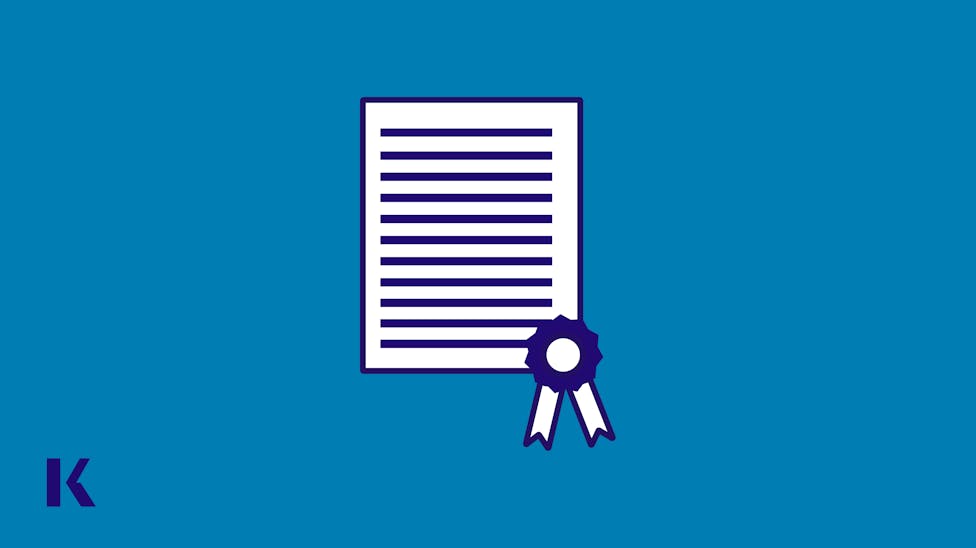 We created The Kaplan Medical Honor Society to acknowledge and applaud our students' excellence in the medical field. The KMHS is made up of students who have taken a Kaplan course and achieved a 250 or better on Step 1, Step 2 CK, or Step 3. Most of our KMHS members are International Medical Graduates that come from over 40 different countries to study at our centers and experience life in the US. In this blog series, you will learn about their journeys to the US, how they managed the rigors of medical school, and what steps they took to ensure their successes on USMLE. This week, we're pleased to introduce you to Valeriia Klymenko, MD from Ukraine.

Name: Valeriia Klymenko, MD
Home country: Ukraine
Name of medical school attended: Kharkiv National Medical University
USMLE Scores:
Step 1 236
Step 2 CK 250
Step 3 222
Tell Us About Yourself
Which field of medicine do you plan on specializing in?
I am currently doing an internal medicine residency at St. Vincent's Medical Center, Bridgeport, CT.  After completion of my training I plan to apply to a residency program in Ophthalmology.
Why did you decide to take the US licensure exam?
I believe the US has the highest standards of patient care. I like the medical environment and culture here―doctors have to stay up-to-date and continuously educate themselves to provide the best evidence-based care for patients. 
Also, I set up this extremely ambitious goal―to become a physician in the USA―and was able to achieve it.  And now, looking back, it feels extremely satisfying that all the hard work and efforts I had put into it, ultimately paid off.
How do you think your unique background has prepared you for success as a doctor?
I am originally from Ukraine where I grew up during the economic turmoil.  My parents used to work extremely hard to not only survive during these hard times, but to also provide me with a good education. They are a perfect example for me and they helped me to realize that life is not easy and that if you want to achieve your goals, you should give it all you got (and a little extra!)
Tell Us About Your Study Habits & Kaplan Courses
How did Kaplan help you on your path to becoming an MD in the United States?
For all USMLE steps, I prepared using Kaplan materials. First of all, I liked the content, the lectures, and lecture notes that had the most relevant information. Kaplan Qbank was more sophisticated than UWorld and this helped me to prepare better for a real test.
The most useful and life changing period for me was when I came for Kaplan live prep course for Step 1. It helped me realize what a USMLE was really like as well as to build up my study and test-taking strategy. It also allowed me to blend in with a student environment as I was surrounded by people who were going the same path as I was. It also helped me to successfully network with people who matched to residency before me―the strategy that brought real results. Finally, it gave me enough confidence when I realized that one did not be a superhero to pass USMLE and that I too would be able to do it.
Please describe how the Kaplan Medical course helped you achieve your high score.
I think to succeed in USMLE steps you need to combine two things:
#1. Relevant concise source of information; but to not be lost in multiple medical resources
#2. A good study plan to develop the right habits.
Needless to say, Kaplan courses helped me with both of them. Kaplan lectures and books have enough information to help you succeed on a test day and I highly recommend sticking to these materials only. This would allow you to focus precisely on studying and avoid delaying your test day.  It is also crucial to use Kaplan Qbank as much as you can―test examples will prepare a candidate for real-life situations he/she would encounter during the actual test.
Kaplan instructors laid out the testing strategy and walked us all through the preparation materials while gradually increasing the complexity of questions. It was also essential to integrate studying for USMLE in my busy daily routine―working as a physician in Ukraine and taking care for my child. The most important thing was to stick to my study plan and to never skip planned study days. This structure will help you to build good study habits and become the most efficient.
Can you tell us more about your studying habits?
Key features of my study plan:
#1. Study 6 days a week, one day off―persistence and consistency are the key for success
#2. Schedule 6 hours per day for studying: 2 hours in AM, 1 hour during lunch time, and 3 hours in PM
#3. Never skip any day of studying, no matter what happens!
#4. Start to do Qbanks from Day 1: 
First begin to do 20 questions/day 
Then progressively increase the number of questions per day
Closer to a test day do 120 – 160 questions/day (3-4 blocks)
And always go through explanations carefully.
What does being in the Kaplan Medical Honor Society mean to you?
When I received my CK results and I was accepted to KMHS, I was extremely proud.  It helped me understand that sky's the limit and that with hard work and a good plan, I can achieve everything.
Tell Us About Your Medical School Experience
What was the most challenging aspect of medical school as an international student?
It was challenging to understand the concept and aspects of medical education and communication in the US. Because culturally the US is a little bit different from Ukraine, I had to learn how to best present myself on the interview day and how to present myself among colleagues. 
At the beginning of my residency, everything felt completely new. Specifically, I had to deal with the following:
Beginning a whole your life from scratch and adaptation of the whole family on the new place 
Get an understanding of US visa policy and process
Language barrier
Cultural difference
Understanding US medical culture and principles of interaction with colleagues and faculty
Blend in with a professional environment
Get familiar with US medical insurance and taxation system
Meet residency requirements, work long hours and complete your duties at the same time!
Share A Few Interesting Facts
Do you have a personal or professional hero?
My personal hero is my grandmother, Anna. She was a small, tiny woman with an iron will. She  was the first person in my family who received a higher education. 
She was born in a small village in the middle of Ukraine. Her childhood was during WWII and famine. Her mother could not neither read or write, but she always told my grandma that an education was a must. And Anna first finished three classes in her village and then finished middle and high school, although she had to walk to the nearest village about five miles each way.  She did that walk every day despite harsh Ukrainian winters and poor roads!  Also, while studying in school, she had to work very hard to support her family. 
After graduation, she passed all exams and was accepted to the University in Kiev. At the age of 20, she came to a big city for the first time―she had never seen cars or radio! I think that her life was similar to what one would call an "American Dream"―she came from a middle of nowhere, from a village that you could not find on the map, and she ultimately became a successful financier. 
And she always told me: "Education is a must, it brings independence." 
Sometimes when I get extremely tired during my residency when trying to combine work, family, and research, I think of Anna.  And I think if she could do that, I can also do this too. And maybe one day my child will write about me.
And finally, what are your plans for the future?
I plan to be happy and for that I need two things: my family and my medical profession.  
Sometimes a medical career is very demanding and requires studying and working long hours. Therefore, the most important thing is to find a perfect balance between my work and family.
Currently I'm PGY-1 at St. Vincent Medical Center, Internal Medicine department. I am extremely happy with my program and the hospital. It is a lovely, friendly place where everyone knows each other. We have a supportive environment and it's the best place to grow as a physician. After graduation I plan to continue my professional growth in a more specialized field such as ophthalmology. 
A note about the recent USMLE Step 1 Announcement:
While we understand that the future move to Pass/Fail on Step 1 will have an impact on the residency application process, Step 2CK will continue to be a scaled three digit score, and as such becomes an even more important metric for students to differentiate themselves from other applicants.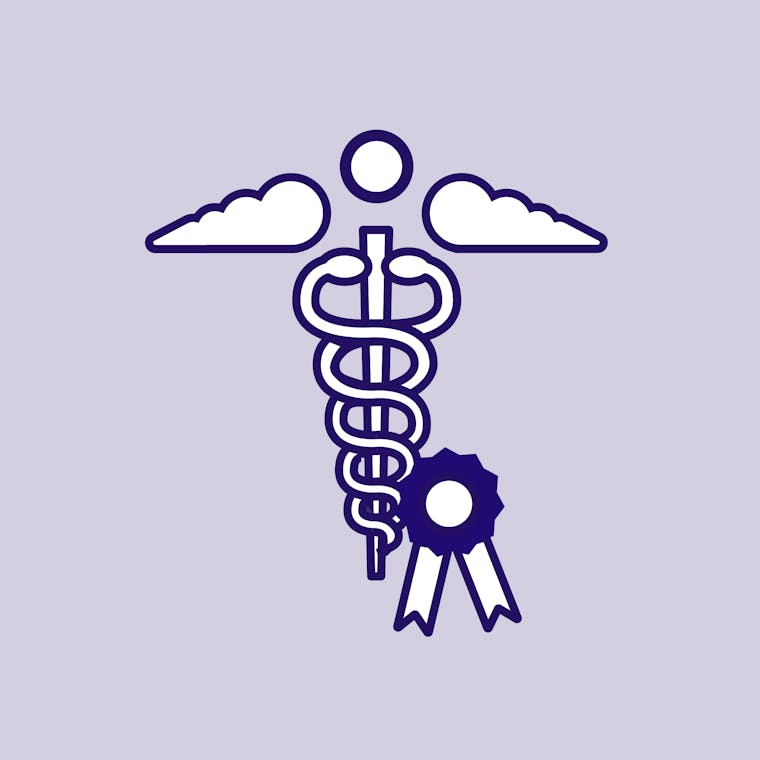 Welcome to the Kaplan Medical Honor Society (KMHS) monthly blog series! Kaplan created The Honor Society to acknowledge and applaud our students' excellence in the medical field. These scores are crucial to their career options and we're proud to recognize the best of the best. This blog series will be a showcase for their stories that we hope will inspire others around the world. The KMHS is made up of Kaplan students who have taken a Kaplan course and achieved a 250 or better on Step 1, Step 2 CK, or Step 3. We reward them for their hard work and success by giving them a free online course for Step 3, exclusive course discounts, and even job opportunities within Kaplan Medical. Applicants for US residency also get the ability to list Kaplan Medical Honor Society under Awards and Achievements on their ERAS applications.