Meet the Kaplan Experts: Laura Hollister-Meadows, DNP, FNP-BC, Executive Director, Graduate Nursing, i-Human Patients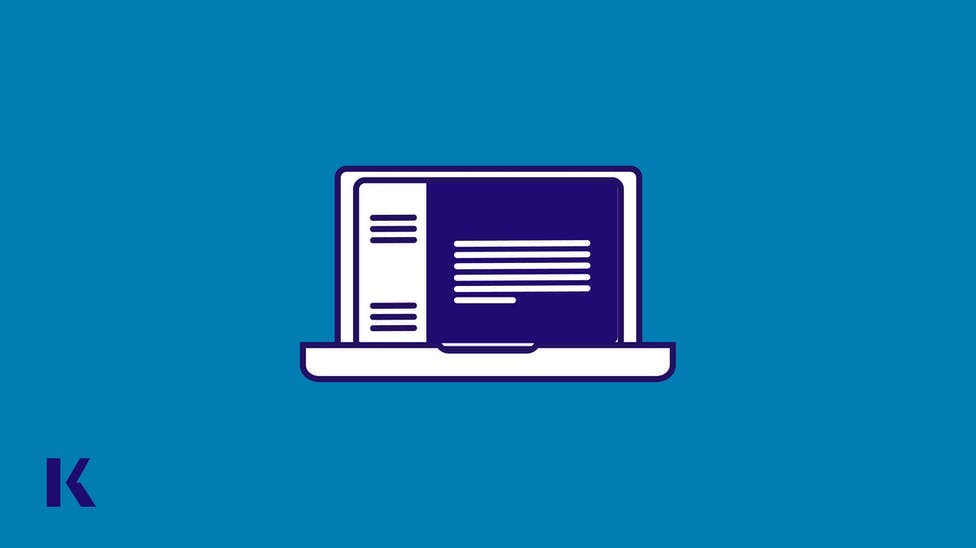 The Kaplan Team is often cited as why schools stay with Kaplan, year after year. At Kaplan, there's an expert at the heart of everything we do, whether it's leading a class or developing innovative tools to help your students achieve their career goals. With our "Meet the Kaplan Experts" blog series, we introduce you to Kaplan's extensive network of faculty, medical, and educational experts and delve into their diverse areas of expertise so that you can learn even more about your Kaplan team. This week, we're pleased to introduce you to Laura Hollister-Meadows, DNP, FNP-BC, Executive Director, Graduate Nursing, i-Human Patients.

Tell Us About Yourself
I currently reside in Richland, Washington with my husband and two children. I grew up in central New Jersey just north of Princeton. After high school, I attended the University of Richmond and earned a BS in Business Administration. Then, after six years in investment banking and corporate finance, I decided to change career paths. I enrolled in the Virginia Commonwealth University School of Nursing and graduated with a MS in Nursing in 2005. 
Since that time I have been working as a family nurse practitioner in primary care. I spent approximately nine years working in a rural community on the Olympic Peninsula. It was there that my scope of practice broadened and became proficient in numerous outpatient procedures in cardiology, dermatology, gynecology, and orthopedics. 
In 2014 our family relocated to our current locale in eastern WA. Since 2014 I have been actively involved in the medical education community. I have precepted MD, NP, and PA students, taught outpatient procedures to family medicine residents, taught undergraduate and graduate didactics for the Washington State University School of Nursing, and served as a clinical instructor for the Washington State University School of Medicine. In 2020, I graduated from Duke School of Nursing with a DNP and focused my studies on assessing the impact of training programs on clinician EHR proficiency. 
I am currently enrolled in Duke's postgraduate certification program in health informatics with an expected graduation date of May 2022. Just prior to joining Kaplan I worked at Providence Health in Physician Enterprises. The focus of this role was to ensure clinical content integrity and applicability in QI ambulatory care projects as well as assist in the design and review of analytics indicative of quality patient care.
What are your particular areas of expertise?
I am an expert on primary care - family practice, outpatient procedures, data analytics, and I love to read.
Is there a quote or saying that you live by?
"Alone we can do so little; together we can do so much."
– Helen Keller
If you could spend an evening with anyone - living or deceased - who would it be and why?
Congressman John Lewis. I would love to hear of his life experiences first hand. I would love to know from where did he find strength and from where did he find solace. I would love to better understand his perspective and opinion of our nation's journey toward equality and how we continue to move forward. Good Trouble.
Tell Us About Your Experience in Medical Education
How long have you worked for Kaplan and what drew you to your current role?
I am new to Kaplan. (At the time of writing this article, I have been with Kaplan for approximately two weeks.) My work focuses on ensuring quality and accuracy of content in the i-Human Patients simulation product as well as supporting faculty and students in its implementation and adoption. 
While working as faculty at WSU I participated in a group of NP professionals contracted by Kaplan to compose the FNP Certification text. I fell in love with the Kaplan culture and felt inspired by the intellect and integrity of those with whom I collaborated. I am really excited about the opportunity to work with the i-Human Patients software because I believe it leverages the years of experience I have had as a FNP, challenges my knowledge of informatics and technology to develop innovative technical solutions for healthcare education, and promotes a forum for educators and students to share their teaching and learning success.
In your opinion, what is the number one thing that sets Kaplan apart in the industry?
Healthcare is a mission-driven industry. Those who choose to pursue a career in the care of others are the pillars of their community and the industry. They commit profound dedication and make sacrifices to improve the lives of others. Kaplan's roots in education make it easy for our organization to relate to those who constantly serve beyond the interest of themselves. Kaplan is about serving the student and supporting the faculty to develop the most exceptional graduates of their profession. 
Our mission-driven goals seek to enhance learning experiences and teaching opportunities in a world and industry of unremitting change. Specifically, our virtual simulation solutions responded by extending patient interaction opportunities in a time when healthcare organizations had to prioritize their time and facilities to mitigating public health risks. We know our world faces shortages in healthcare providers and our organization is dedicated to developing and extending innovative educational interventions that lighten the load of faculty and enhance the proficiencies of students.
Why is it so important for institutions to prepare students to "think like a nurse?"
I believe the most successful institutions prepare students to also "think like patients." While it is imperative students understand the fundamentals of healthcare like anatomy, physiology, pathology, diagnostics, epidemiology, etc., it is also critical that students understand the role they play in patients' lives, the cultures in which they were raised and are affiliated, and the plethora of sources extending medical advice. 
The i-Human Patients simulation product delivers the opportunity to explore and navigate with patients their own biases, hesitancies, and limited resources. The i-Human solution offers dynamic exchanges unavailable in traditional didactics and time-restricted live patient encounters. Successful healthcare practitioners know the success of a diagnosis and its treatment plan relies on the commitment by a patient. Patient commitment is best achieved with compassion, cultural awareness, and empowerment of patients through a thoughtful shared-decision making model.
What is the most important issue that professionals in your industry should be talking about today?
Bringing joy to work. How do we make the demanding days, weeks, months, and years of service sustainable? How do we change healthcare and education culture so that for those who serve, the expectation is NOT to increase resilience, rather patients and students improve their capacity to extend grace?
And finally, is there anything else that you would like to share with our readers?
We choose to be happy. I have only recently truly understood this. I secure my happiness by being kind, hopeful, faithful, and grateful. How do you secure your happiness?