Meet the Kaplan Experts: Meredith MacKenzie Greenle, PhD, RN, CRNP, CNE, NCLEX Instructor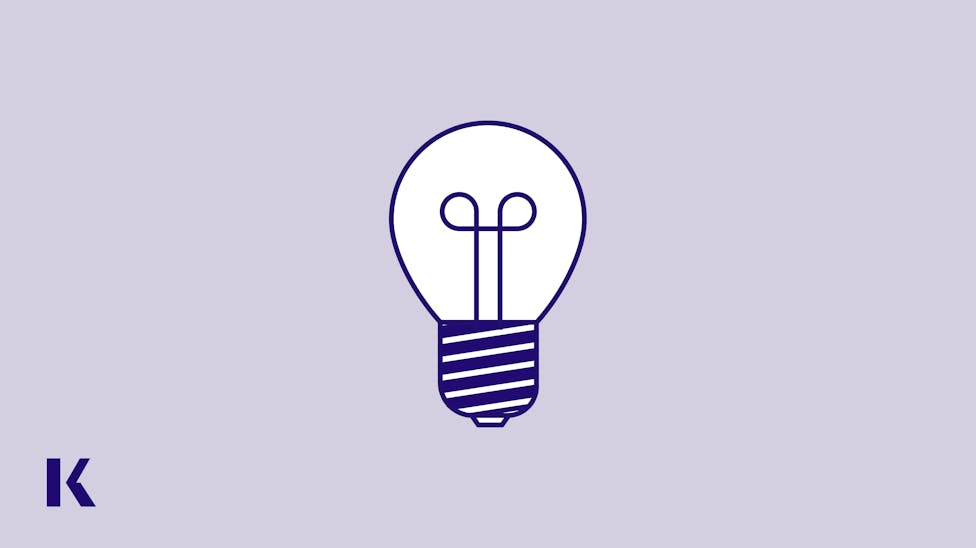 The Kaplan Team is often cited as why schools stay with Kaplan, year after year. At Kaplan, there's an expert at the heart of everything we do, whether it's leading a class or developing innovative tools to help your students achieve their career goals. We stand behind our motto of, "For nurses, by nurses." With our "Meet the Kaplan Experts" blog series, we introduce you to Kaplan's extensive network of faculty, nursing, and educational experts and delve into their diverse areas of expertise so that you can learn even more about your Kaplan team. This week, we're pleased to introduce you to Meredith MacKenzie Greenle, PhD, RN, CRNP, CNE, NCLEX Instructor.

TELL US ABOUT YOURSELF
I was born in Upstate New York, but moved to Pennsylvania at an early age and have lived in various parts of the state since then. I graduated from the BSN program at Messiah College in 2007 and later completed a MSN in 2010 and PhD in 2014 at the University of Pennsylvania. Along with teaching for Kaplan, I also work as an associate professor for a local university and serve as a nurse practitioner for a free clinic in Philadelphia. My wife and I are the new proud parents of a 7-month-old baby boy, along with a sweet 8-year-old "furbaby" dog.
What is your particular area of expertise?
NCLEX Prep! End-of-life care, advance care planning, and physical assessment. I'm also a passionate baker and have perfected the scone!
Who inspired you to pursue a career in Nursing? 
My paternal grandparents were huge influences in my life and my grandfather lived with prostate cancer for about 20 years, going in and out of hospice care. His hospice nurses were truly amazing and were always willing to chat to me and show me what they were doing. One of them gave me an extra urinary catheter kit to "practice with" and walked me through the procedure - I was about 5 years old at the time and that kit was my most treasured possession for a long time (I was an odd kid, I'll admit!) From that moment, I was determined to become a nurse myself.
TELL US ABOUT YOUR EXPERIENCE AS A NURSE EDUCATOR
How long have you worked for Kaplan Test Prep and what drew you to your current role?
I've worked at Kaplan for the last 9 years and absolutely love it! I started out by teaching NCLEX prep in the classroom and my role has since expanded to include teaching online, working as part of our chat team and helping out with various content development projects. Every day brings new challenges and learning opportunities as we constantly strive to improve our student experience. And I really thrive on the excitement, growth, and positive energy of my students and colleagues.
What are your thoughts on the value of standardized tests for nurses?
Standardized tests sometimes get a "bad rap" in nursing, and I've heard a lot of nursing students (and nursing instructors!) say that the NCLEX has no relationship with actual clinical practice. I disagree―although the NCLEX is testing clinical reasoning in a "perfect world," it still allows you to really break down situations and prioritize. 
A few years ago, I led a seminar on the relevance of the NCLEX to clinical teaching. I had a tough crowd of nursing clinical instructors who weren't big fans of the NCLEX, but they were amazed when I went through a typical clinical scenario and then showed them how they might see the same scenario in a series of NCLEX questions. As a clinical instructor, there is a lot of clinical reasoning that occurs almost automatically for you―and it can be hard to break it down and make it explicit for your students. Standardized testing is all about breaking it down and making it explicit. As a clinical instructor, knowing how the NCLEX works and how to break down test questions has made a huge difference in the way I teach and coach students through scenarios.
In your opinion, how can institutions best support students preparing for their exams?
Test-taking is a skill. Like any other skill, students need coaching and practice to master it. Students do need a lot of practice questions, but they also need coaching on the strategies to use while test-taking and feedback about how they can improve. Incorporating test-taking coaching sessions into the curriculum, giving students lots of practice questions, and showing them how to remediate their questions effectively ultimately sets them up for success.
What innovations at Kaplan are you most excited about?
We launched the Ask-A-Teacher NCLEX Expert chat line last year, which allows students to connect directly with one of our NCLEX instructors from their Kaplan home page via a chat portal. As a member of the chat team, it's been absolutely great to work with students one-on-one to help them with the Decision Tree, coach them to score improvement and work through their test-taking anxiety. I've heard so many success stories from students and I truly believe this added support goes a long way to boosting students' test-taking confidence. I am also really excited about our new personalized Decision Tree feedback now embedded in many of our Qbank questions―it's like having your NCLEX instructor next to you walking you through the question! It helps reinforce how to use the Decision Tree and also allows students to really identify which steps of the Decision Tree they are struggling to use.
Which test prep innovations do you wish you'd had access to when you were in university?
I really wish that I had had access to the amazing virtual simulations we now have available when I was in nursing school. Being able to practice scenarios virtually before getting into the actual clinical environment would have been a huge boost to my clinical reasoning and confidence.
What is the most important issue that professionals in your industry should be talking about today?
The COVID-19 pandemic has demonstrated the challenges of the current state of nursing clinical education. Most students will go through clinical rotations as "guests" of various clinical agencies with varied restrictions placed on what they can and cannot do. Although students spend a lot of time with an assigned patient, they are not really integrated into the healthcare team.
As we move into the future, I think we have to consider the importance of developing tighter academic-clinical partnerships. A number of nursing leaders and organizations have already proposed that students be employed by healthcare agencies and receive academic credit for their work during this crisis. In the longer-term, figuring out how to develop closer academic-clinical partnerships that employ students and their instructors as full members of the healthcare team―while preserving the safety of both patients and students is a key priority for nursing education. 
ADVICE
If you could offer one piece of advice for students preparing for their board exams, it would be:
Keep a "Success List." We all tend to focus on what we don't know or what we need to do better. Remind yourself everyday of how far you have come and what you have achieved. 
What is the best piece of advice you've received from a teacher? 
I was a super-stressed type A student in my undergraduate years. When I started my MSN, my first clinical professor told me, "I want you to make a commitment to get a B in one class." I thought she was crazy at the time, but I found that I actually learned more when I quit stressing about grades and just leaned into the process.
And finally, is there anything else that you would like to share with our readers?
When I first dreamed of being a nurse as a small child, I had no idea of the places nursing would take me! It's been an amazing journey so far and I can't wait to see what comes next!
NCLEX®is a registered trademark of the National Council of State Boards of Nursing, Inc. Test names are the property of the respective trademark holders, none of whom endorse or are affiliated with Kaplan.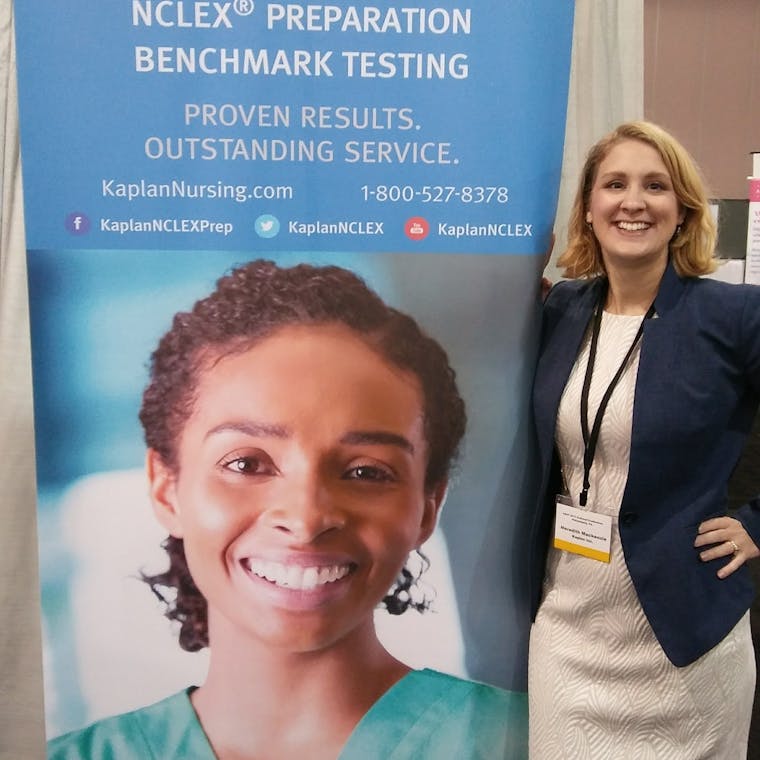 Meredith MacKenzie Greenle is a nurse educator and nurse practitioner who lives and works near Philadelphia, PA. A member of the Kaplan team for 9 years, she teaches live and online classes, serves as a member of the Ask-A-Teacher chat team and assists with curriculum development projects. A Kaplan Way Award winner for 2019, she is passionate about coaching and mentoring the next generation of nurses.