How are You Supporting Your Anxious Students?
February 11, 2020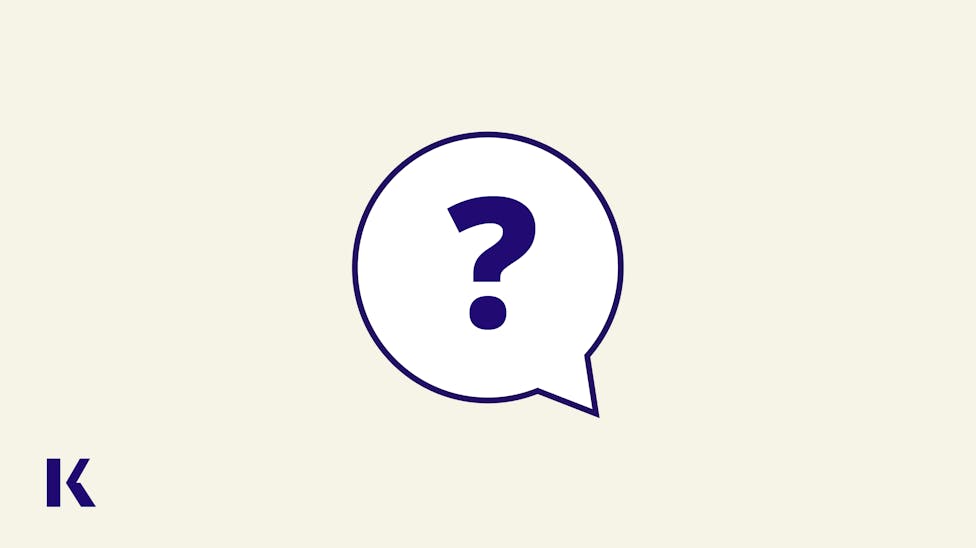 Nursing students are stressed. They are anxious. And, they are overwhelmed. 
Perhaps not news for nursing faculty, what is new about student anxiety is the added layers of anxiety. Because of the progressive nature of our current testing environment, the adaptive nature of the test, and the anticipation of NCLEX® changes, students are feeling the pressure, especially as it relates to exam anxiety. 
While some schools feel providing a solid foundation of content is enough to support their students, those that are committed to student success (and passage rates) understand that success comes from helping students holistically -- including addressing the stressors causing anxiety. 
If you haven't come up with an approach to address stressors, don't worry. Often minor tweaks have lasting impacts. Below, see five key ways to support students that nursing programs often overlook.
1) Do you have a culture that recognizes student anxiety?
Nursing students experience more anxiety, especially test anxiety, than students from any other healthcare discipline (Turner & McCarthy, 2017). Much has been said of what drives this stress, but regardless of cause, the result is often anxiety. 
Student anxiety can impact a student cognitively and behaviorally.  Students may experience episodes of loss of focus, racing thoughts, or negative thoughts. They may experience physical effects such as headaches, increased heart rate, sweating or nausea. Sometimes these students can verbalize their experience, and sometimes they look to their institutions for guidance. Does your institution have a culture that recognizes the signs?
2) Do you have processes in place to support students?
Once anxiety has been identified, do you have processes in place to support students? Teachers and researchers alike are looking into the use of essential oils, exercise, peer mentoring and talk therapy to reduce academic and test anxiety.  Is there a point person within your institution who is driving the efforts, and have the processes been communicated to your faculty? Are they well-versed in where to direct students experiencing anxiety? Have you "coached the coaches" on how to support students?
3) Do your students know the resources available to them? How to access, and what they do? 
Just assuming your students read institutional messages is not enough. Is there a multi-layered approach to notify students on how they are being supported? Do they know the steps to follow to connect with faculty? Moreover, do they know the "why" behind your efforts?
Here's an example: a school offers NCLEX® specific success programming, but it is provided as an optional program. Adding language around how this program specifically addresses anxiety can help attract students who have self-identified as needing solutions to cope with anxiety. How do you communicate available resources to your students?
4) Are you investing in realistic practice?
Uncertainty feeds anxiety. Specifically, the fear and uncertainty of what will be tested on high-stakes exams feeds test anxiety. The right practice simulating a test day experience gives students the opportunity to erase the unknown and walk into test day with familiarity, plus it provides the opportunity for real-time feedback to support an individual student's study plan. According to Kaplan research,* nursing students say practice questions are among the most important factors in an "ideal" NCLEX® prep solution.  Are you providing your students with realistic practice and appropriate feedback to simulate a test day experience?
5) Are you tracking the student experience?
If you have supportive measures in place, are you regularly tracking the student experience? Are you monitoring how they are studying? Their performance? Providing intervention when necessary? If not, revisit #4. Realistic practice benefits the students by eliminating the fear of the unknown and decreasing test day anxiety. It gives you a window into their performance and the opportunity to address concerns before they negatively impact your students on test day. What practices are in place at your school to monitor student experience, and what guidance are you giving based on your findings?
Exposing students to Kaplan's Computer Adaptive Test (CAT) experience prior to test day can decrease test-taking anxiety, and is proven to help students' performance improve over time. Research shows that students who take multiple CAT practice tests have higher passing rates on their later attempts than their earlier attempts*, and that students who pass their first Kaplan CAT are 5 times more likely to pass the NCLEX-RN.**
Consider this:
The pressures your students experience in nursing school are likely to continue as they graduate from student nurses to RNs. A quick inventory of how you are supporting your students goes a long way to change the trajectory from graduating students burdened with anxiety to graduating students who are well prepared to handle the pressures of a clinical environment. 
To learn more about identifying and assessing student anxiety as well as how Kaplan can help you to manage student stress, read our "Identifying and managing test taking anxiety for nursing students" white paper by Susan Sanders, DNP, RN, NEA-BC, Shannon Meijer DNP, RN, and Rebecca Potter MSIDT, MSN/ED, RN , or click here to learn more about Kaplan's CAT .
References 
Turner, K. & McCarthy, V.L. (2017).  Stress and anxiety among nursing students: A review of intervention strategies in literature between 2009 and 2015.  Nurse Education in Practice, 22, 21–29.
Sanders, S. (2017) Focus group recommendations. Internal Kaplan NCLEX report: unpublished.
NCLEX® is a registered trademark of the National Council of State Boards of Nursing, Inc. Test names are the property of the respective trademark holders, none of whom endorse or are affiliated with Kaplan.
*Based on data from 9389 unique Kaplan examinees (16,868 sequences) for CAT completed from 8/1/2017-10/7/2018. 
**Based on data from 475 Kaplan Nursing NCLEX-RN CAT enrollments, from 27 academic programs/institutions in 14 different states. Students had to have taken at least 1 CAT and for whom Kaplan must have received an institutionally verified licensure pass/fail outcome in order to qualify for inclusion in the study.