Nightingale Challenge Meeting: The Benefits of Collaboration with an Instructional Designer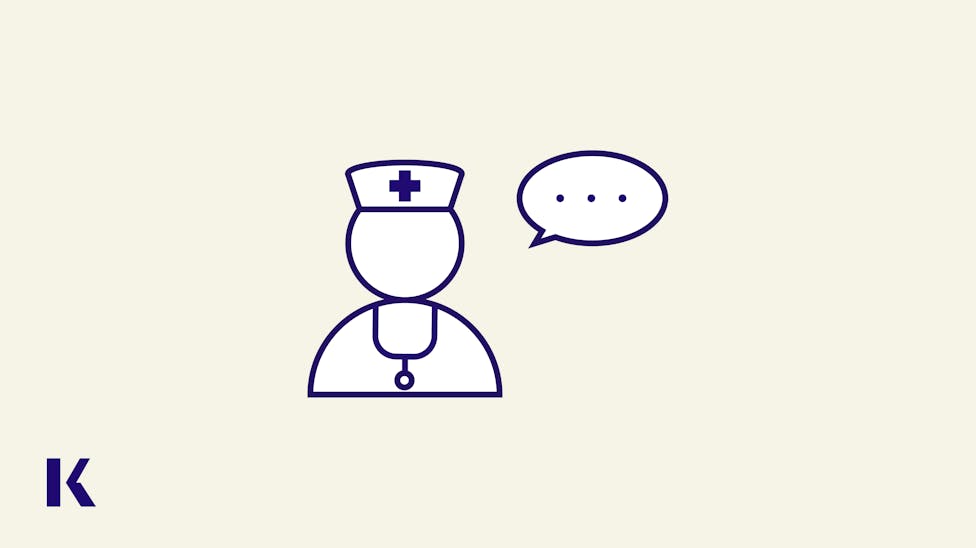 The Benefits of Collaboration with an Instructional Designer
While collaboration with many other disciplines has been proven to help nursing students learn, the goal of this Nightingale Challenge presentation was to show that Nursing faculty must continue to evolve their teaching by increasing their comfort level around collaborating with an instructional designer (ID) or learning design teams. 
The objectives included: 
Assess the similarities and differences between ID and Nursing faculty
Discover the benefits of collaboration  
Mitigate challenges by learning ways to incorporate collaboration into curricular development. 
Due to current research stating that only 1 in 4 faculty had collaborated with an ID, we started the conversation with a poll to see how many attendees had an ID or design team at their organization and how often they collaborated (Richardson, et al., 2019). 
Interestingly enough 59% of the attendees stated that they had an ID or learning science team, but they collaborated only 25% of the time. Other attendees either did not know or did not have ID. 
Similarities: Instructional Designers vs Nursing Faculty
In nursing we are familiar with the nursing process ADPIE model (Assessment, Diagnosis, Planning, Implementation, and Evaluation) which recently underwent a bit of change at the diagnosis step with the addition of analysis. When compared to the most popular instructional design model called the ADDIE model (Assessment Analysis, Design, Development, Implementation, and Evaluation,) you can see the first steps are identical. We have to first assess and then analyze the assessed information. Then as nurses, we can formulate a diagnosis or hypothesis of what is going on with our patients.

As IDs, this is the step where we choose the instructional design to fit the assessed need. Both nurses and designers move onto the planning/development step where thoughts are reasoned through and prioritized. Again with identical steps, both professions move right on to the action step of implementation. Then, those actions are evaluated and reassessed by both.  
Differences: Instructional Designers vs Nursing Faculty
The differences seen often fall into the actual roles each professional holds. In the collaboration, the instructor serves as the content expert, bringing knowledge of the subject matter, while the instructional designer contributes knowledge of course design, educational and technological best practices, and expertise in adult and distance education to the course development process (Wagner & Hulen, 2016). 
"Instructional designers bring a wealth of experience to the process of course design. Many have extensive experience with learning and instructional models and theories, have taught at the collegiate level, have knowledge of educational technologies, and are experts in the functionality and vulnerabilities of the Learning Management System (LMS)" (Wagner & Hulen, 2016). 
This is something that nursing faculty admit they do not always have the time or passion for with all of their competing roles (Richardson, et al., 2019). Designers' expertise lies in collaborating with the faculty to envision the learning components of a course and translating the vision into a quality educational experience.
Why Incorporate Collaborative Efforts? 
"The emergence of new evidence-based teaching and learning strategies and ways to engage learners using a range of media and tools has resulted in a growing demand for instructional designer and collaboration with design teams that are able to implement such solutions in higher education" (Richardson, et al., 2019). 
With the continued transformation needed in nursing education due to, "the continuing increase in online course offerings, coupled with a paradigm shift from instructor-centered to a learner-centered education," (Richardson, et al., 2019) there is a vital need for nursing educators to adapt and innovate curricula and learning environments. This is also something that faculty are not as experienced with and often do not have the necessary time to commit to.  
Through instructional design principles and best practices as proposed by instructional designers, courses become rewarding, they offer diverse learning opportunities, and deliver an excellent educational experience for the students (Wagner & Hulen, 2016): a shared goal of the collaborative team. 
Key Takeaways
The benefits experienced by the collaborative teams include:
Early and often help in the course design
Effective learning environments
Quality learner engaged course
Learner ability to synthesize and apply knowledge and skills
Positive outcomes
The challenges experienced by the collaborative teams include:
Top down initiation of collaborative work
Misconceptions of roles and process
Increased time commitment
All pieces of the puzzle must work together
Meetings for communication, schedule, accountability
The best practices for incorporating the collaborative process are: 
* Initial Meeting
Build rapport 
Discuss course level outcomes
Schedule several months before
Create a timeline
Establish roles
Set communication expectations
* Continued Meetings
Build trust
Discuss tasks and next steps
Keys to successful collaborative meetings
Use active listening 
Be a coach and facilitator
Be open minded and flexible
Kindly express opinions - Don't be a pushover
Be sensitive to cultural differences
* Utilize a project management tool
Excel, Smartsheet, Monday
* Develop rubrics with the team for evaluations
* Develop a course template
* Celebrate success
What if you do not have a designer or design team available to you?
There is a growing concept of the Teachers as Designers of Technology Enhanced Learning (TaD of TEL). 
(And no, you do not have to be like me and obtain another advanced degree to do it!)
Three main areas to consider for Teachers as Designers of Technology Enhanced Learning (TaD of TEL):
#1. The knowledge teachers have and/or need to engage in design:
General design knowledge
Broadened research efforts to include ID and TAD research 
Enhanced professional development
Firm technological understanding
These skills can be obtained from courses (free or paid.)
It is highly recommended that nurse educators seeking to become TaD of TELs  submerge themselves into the social communities for networking and continual learning. 
#2. Shaping teacher design trajectories given varied motives. 
It is essential to have a detailed understanding of one's own motives and ownership of design projects. Acknowledging the motives and continuing to increase the knowledge of TAD increase outcomes.
Some of the common motives include: 
Resource driven artifacts
Achievement of curriculum change
Desired increase of practicality
Increased ownership and commitment for implementation
#3. Evidence-based considerations for supporting teacher designers. 
Research has demonstrated that high-quality process support is crucial for design success.
Support can include: 
(Collaborative) work planning
Facilitating meetings
Structuring tasks through templates or pre-selected source materials
A TaD allows for teachers to design curricula that fosters learning for both the instructor and the students. Working and learning in the same environment has many benefits including connectedness through community, professional growth and practice through reflection, as well as reasonable time demands for designing and delivering curricula.
Conclusion 
We hope that Nurse Educators continue to transform your teaching by increasing your comfort with collaborative design efforts―especially "as the demand for online courses and programs increases and the current nursing faculty ages" (Wagner & Hulen, 2016). Faculty may need to change the way they teach the curriculum to their students and learn new technology skills and pedagogy in order to accommodate a new population of online students in a relevant manner, while retaining credibility. Thus, "instructional designers can serve as faculty mentors throughout the course development process" (Wagner & Hulen, 2016.) As we have discussed, working together in collaborative partnerships have many benefits so we encourage you to continue the discussion at your organizations and in your networks. 
NCLEX®is a registered trademark of the National Council of State Boards of Nursing, Inc. Test names are the property of the respective trademark holders, none of whom endorse or are affiliated with Kaplan.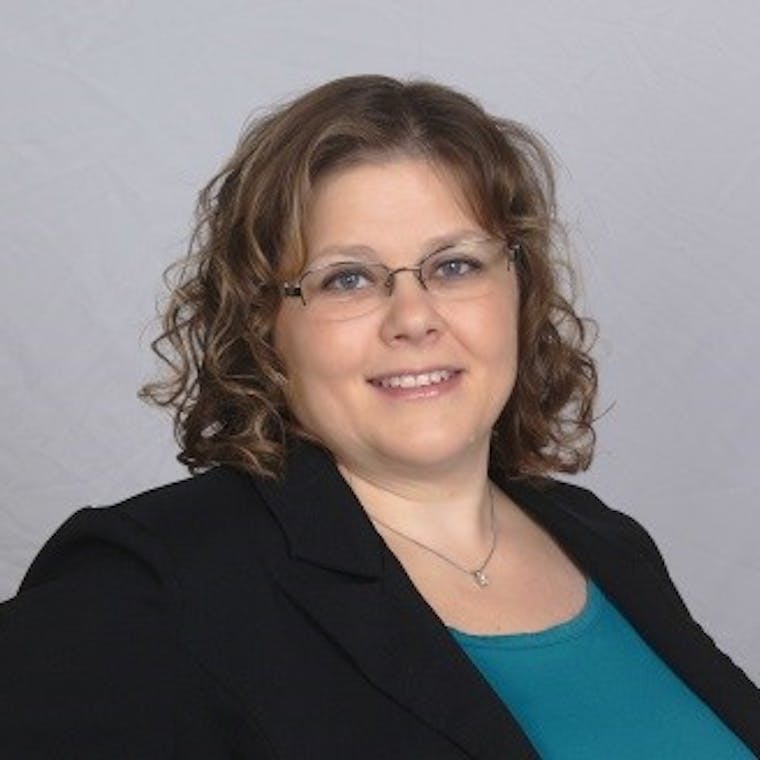 As a Kaplan Nursing curriculum specialist and content manager Rebecca is uniquely positioned to utilize both her education and years of experience to deliver quality resources. Along with her degrees, she has certificates in online teaching and executive leadership and management. She is passionate about reducing learner and faculty anxiety with collaborative learning design and best practices. Her interests include the transformation of learning, leadership, and professional development. A member of The Society for Collegiate Leadership and Achievement, Association for Educational Communications and Technology, as well as Michigan Nursing Action Coalition she continues to mentor and collaborate with colleagues abroad.  
See more posts by Rebecca L. Potter PhD(c), MSIDT, MSN/ED, RN, Director of Nursing Product Content