Meet the Kaplan Experts: Shannon Meijer DNP, RN, Kaplan Nurse Educator Consultant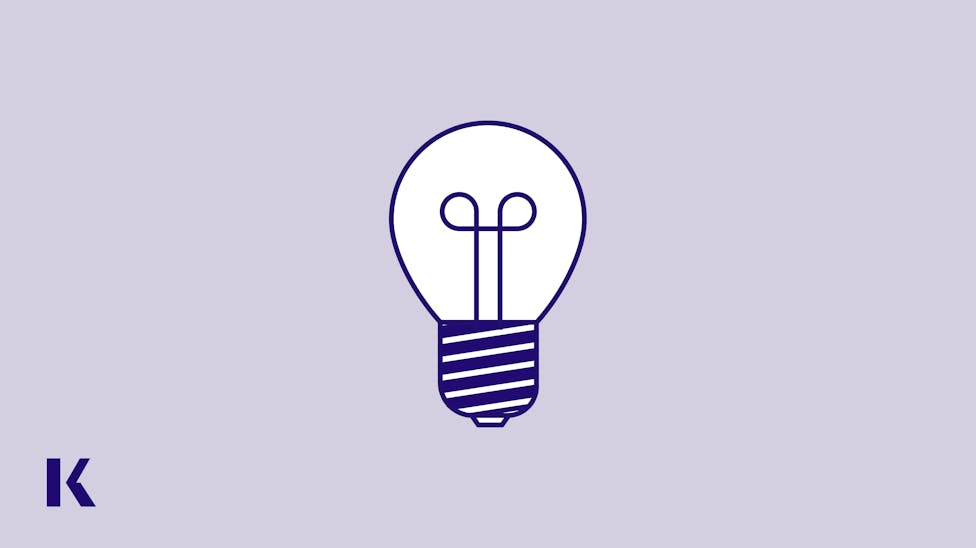 The Kaplan Team is often cited as why schools stay with Kaplan, year after year. At Kaplan, there's an expert at the heart of everything we do, whether it's leading a class or developing innovative tools to help your students achieve their career goals. We stand behind our motto of, "For nurses, by nurses." With our "Meet the Kaplan Experts" blog series, we introduce you to Kaplan's extensive network of faculty, nursing, and educational experts and delve into their diverse areas of expertise so that you can learn even more about your Kaplan team. This week, we're pleased to introduce you to Shannon Meijer DNP, RN, Kaplan Nurse Educator Consultant.

TELL US ABOUT YOURSELF
I grew up in a small, rural area nestled in southwest Michigan. I have had a desire to become a nurse from a very young age, with heavy influences from my grandmother who was also a nurse. I received my BSN from Nazareth College (Kalamazoo, MI), my MSN from Walden University specializing in nursing education, and my DNP from Jacksonville University with a focus on academic nursing leadership. Over the years, I never dreamt of becoming a nurse educator, however my experiences from my BSN program were not only educational but also provided me with inspiration and motivation to pursue more. It had always been a goal of mine to give the gift of nursing to others as a way to "pay it forward" for receiving such an amazing education experience in my BSN program which opened the door of endless opportunity. Over the years I enjoyed precepting new nurses and eventually began teaching within an academic setting. I held roles in nursing as a faculty and program director, and continue to teach online courses as an adjunct faculty.
What is your particular area of expertise?
My nursing expertise began as a generalist in various areas of Medical-Surgical nursing in a variety of settings and eventually guided me to really hone in on areas of Cardiovascular and Critical Care. The latter half of my nursing career, my expertise has shifted to nursing education guiding the future of nursing toward achieving great success. I enjoy gardening and baking along with the challenges and surprises that each present as I explore new plants and recipes.
Who inspired you to pursue a career in Nursing? 
From a very young age, I learned from my grandmother what it was like to be a nurse. She taught me how to care for my dolls with a homemade nursing kit.  I always dreamed of becoming a nurse just like her. She is the reason I am the nurse I am today. The day she retired from the local hospital was the same day I began my first nursing job at the same hospital. It took some planning...but we made it happen. A true, pass-the-nursing-lamp moment. 
The words of wisdom she passed along were to always take care of the patient and their environment. Patients only feel as good as the environment they are in. This meant tidying up their room and watering their plants/flowers they may have received. She said, "If you cannot keep the patient's room clean and their plants or flowers from dying, how can you keep the patient clean and full of life?"
If you could spend an evening with anyone - living or deceased - who would it be and why?
Florence Nightingale, the founder of nursing. I would like to check in with her to see how we measure up to her vision for nursing today, especially given our current situation with the COVID-19 pandemic. Even through all the advancements of healthcare and nursing, do the foundations of nursing still resonate in today's nursing practice as it did 160 years ago?
TELL US ABOUT YOUR EXPERIENCE AS A NURSE EDUCATOR
How long have you worked for Kaplan Test Prep and what drew you to your current role?
I have been on the Kaplan payroll for a little over two years; however, I have been working with Kaplan products, resources, and the amazing service team for over 16 years. As an educator, I integrated Kaplan resources into my courses to assess student understanding of various concepts and to guide them to greater success within the nursing program. As an administrator, I continued to use the Kaplan resources throughout the entire nursing program, from admission testing to that final NCLEX preparation. Through these experiences I could really see the value Kaplan has to offer students and educators. I served on the Kaplan Nursing Advisory Council, providing feedback and aiding in the development of new products and resources. I appreciated the value of Kaplan's resources and services and wanted to become part of the Kaplan team. Now, as a Nurse Educator Consultant, I am able to assist others, faculty and students, in achieving program and NCLEX success.
Why is it so important for institutions to prepare students to "think like a nurse?"
As healthcare and healthcare technologies evolve, so does the complexity of care delivery. Nurses must think critically and make sound judgements with confidence. Real time, practical application of newly learned knowledge is crucial in getting nursing students to think and act like  nurses. Kaplan has many great resources to help students apply what they know through standardized testing, customizable focused review testing, remediations, digital flashcards and virtual simulations and so much more.
Do you have a particularly notable student success story to share?
Over the years, I have heard many student success stories. One common thread that has been woven throughout each of these stories has been persistence in achieving success. Those who push forward, even in times when they feel as though they do not have an ounce more of energy, are those who prevail and achieve their nursing program and NCLEX success. Successful students keep their eye on the end goal and never stop pursuing this goal.
Share Your Insights into the Nursing Education Industry
In your opinion, what is the number one thing that sets Kaplan apart in the industry?
Customer service! Our team approaches and connections we have with our partners really set us apart from others. We are partner-focused, ensuring we are understanding, supporting, and meeting our partner's needs. We listen to our partners, ask for their feedback and ideas, and use their feedback to continually improve upon our products and services.
What is the most pressing issue facing nursing schools today and how can Kaplan help solve those problems?
Certainly, the current pandemic our world is facing has created great challenges for our partners. By leveraging technology, Kaplan has been able to help our school partners quickly pivot to online learning from the classroom, through lab and clinical experiences. Kaplan continues to provide a variety of resources and ideas through our platforms, blogs, webinars, white papers, and more to guide the preparation of future nurses.
What do you think the future of test prep will look like? 
I believe the future of test prep will be multidimensional. Advancements in technology will allow candidates to experience a greater degree of realism when demonstrating their ability to make competent, sound clinical decisions. I envision test prep to provide clinical practice application through virtual simulations or virtual reality platforms.
ADVICE
What is the best piece of advice you've received from a teacher?
Don't ever become complacent. Never stop learning.
If you could offer one piece of advice for students preparing for their board exams, it would be:
Pace yourself. You are training for a marathon, not a sprint. Practice and prepare a little bit each day. Start with the most difficult or least familiar topics/concepts first. Treat yourself at various milestone points along the way.
Is there a quote or saying that you live by?
"The greatest discovery of any generation is that a human being can alter his life by altering his attitude."
- William James
I am a strong believer in the power of positive thinking and maintaining a positive attitude.
NCLEX® is a registered trademark of the National Council of State Boards of Nursing, Inc. Test names are the property of the respective trademark holders, none of whom endorse or are affiliated with Kaplan.
Shannon has over 28 years of nursing experience, with more than half of those years being specific to nursing education. She received her BSN from Nazareth College, MSN in Nursing Education from Walden University and her DNP in Academic Leadership from Jacksonville University. She has served in both faculty and director positions over the years and continues to teach online courses for a BSN program. She maintains active membership in the American Nurses Association, International Nurses Association, Phi Kappa PHi Graduate Honor Society and Sigma Theta Tau Nursing Honor Society. Her special interests include nursing student success from program admission to NCLEX, reducing testing anxiety, and mentoring new nurse educators.
See more posts by Shannon Meijer DNP, RN, Nurse Educator Consultant