Meet the Kaplan Experts: Hallie Bensinger, DNP, APN, FNP-BC, Kaplan Nurse Consultant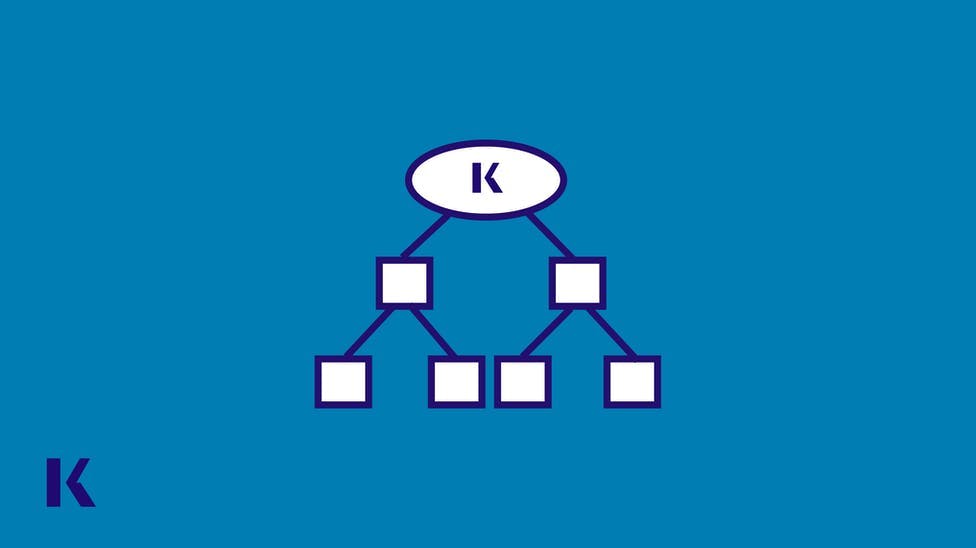 The Kaplan Team is often cited as why schools stay with Kaplan, year after year. At Kaplan, there's an expert at the heart of everything we do, whether it's leading a class or developing innovative tools to help your students achieve their career goals. We stand behind our motto of, "For nurses, by nurses." With our "Meet the Kaplan Experts" blog series, we introduce you to Kaplan's extensive network of faculty, nursing, and educational experts and delve into their diverse areas of expertise so that you can learn even more about your Kaplan team. This week, we're pleased to introduce you to Hallie Bensinger, DNP, APN, FNP-BC, Kaplan Nurse Consultant.

TELL US ABOUT YOURSELF
Nursing has been the most amazing journey for me!  I received my undergraduate degree from the University of Tennessee, Knoxville, and then my masters and doctorate from the University of Tennessee Health Science Center (UTHSC) in Memphis, Tennessee.  I have worked as a nurse in medical surgical nursing, maternity nursing, and reproductive endocrinology and infertility nursing.  Once I obtained my masters and family practice certification after ten years at the bedside/office, I continued to work in women's health in infertility and then obstetrics and gynecology.  
I joined my UTHSC alma mater as an instructor in 2007, teaching everything from health assessment to community and everything in between―with the exception of pediatrics.  I taught clinical and didactic for most of these courses at the bachelors and masters levels.  I have also taught in doctoral programs, teaching health assessment and family practice.   
In 2013, I graduated with my doctorate in nursing with a focus on vulvovaginal diseases and female cancers.  I became an Assistant Professor and later served as the BSN/CNL Program Director prior to coming to Kaplan in 2017.  I left the university setting in order to be closer to family and to care for an aging parent.  In addition to my academic pursuits, in 2012, I started a small business that furthers nursing education.
What is your particular area of expertise?
Women's Health, Health Assessment, Entrepreneurship.  I am also passionate about travel and photography!
If you could spend an evening with anyone - living or deceased - who would it be and why?
My maternal grandmother.  She was one of the most influential women in my life.  I miss her and wish I could sit and talk to her one more time.  Even though she lived to be 102 years old and we got to visit often, it still wasn't long enough.   She was always upbeat and positive.  She had wanted to be a nurse, but in her day, that was looked down upon.
TELL US ABOUT YOUR EXPERIENCE AS A NURSE EDUCATOR
How long have you worked for Kaplan Test Prep and what drew you to your current role?
As an instructor, I taught by Socratic Method.  I am firmly devoted to teaching critical thinking and clinical reasoning.  Kaplan is all about this, too. Kaplan's Decision Tree falls step by step in line with the nursing process and the next generation NCLEX's Clinical Judgment Measurement Model—all about how to critically think and reason.  Kaplan allows me to continue to promote this to our nursing leaders of today and tomorrow.  At Kaplan, I am able to work with many diverse groups of faculty and students, sharing these tools that will be used beyond taking a test—tools that will help them solve problems throughout their career.
Why is it so important for educators to prepare students to "think like a nurse?"
It is imperative that students are able to "think like a nurse" today.  This has never been a truer statement.  Faculty is having to teach students more than ever before with less time to do so because medicine is advancing so rapidly and because patients have never been more complicated.  The pandemic has limited clinical experiences for many students.  Yet, when they begin their practice, they will face even more difficult challenges in much more complicated patients and care due to the virus.  Preparing them to "think like a nurse" gives them the tools to handle problems that they and their patients encounter.
In your opinion, how can educators best support students preparing for their exams?
One thing that as instructors we may assume is that students know how to critically think.  They do, but they do not know how to do it as a nurse.  It is up to us to teach them how to do this.  A simple way of helping students in the classroom is to bring in higher level questions into the class and help them think through them.  Active learning through flipped classrooms, case studies and discussions are also excellent ways to help students prepare for exams and beyond.
Do you have a particularly notable student success story to share?
My favorite quotes from students are from those who pass NCLEX and come back to say, "Kaplan was harder!"  When they come back and say this, you KNOW that they are prepared.
SHARE YOUR INSIGHTS INTO THE NURSING EDUCATION INDUSTRY
What do you think is the most pressing issue facing your institutional partners today and how can Kaplan help solve those problems?   
I think that the thing that is most prevalent in the minds of our partners is the upcoming Next Generation NCLEX.  Because Kaplan has always stressed critical thinking and clinical reasoning, we are well prepared to assist faculty through this transition.  Faculty are already teaching critical thinking, and Kaplan has been teaching what the Clinical Judgment Measurement Model is testing since the inception of the Kaplan Decision Tree.  
The Decision Tree falls in step by step with the model—recognizing and analyzing cues, formulating and prioritizing hypotheses, planning, implementation and evaluation.  
Furthermore, with the addition of the i-Human Patients virtual simulations, students experience all of this and more.  As students go through the cases, they apply every aspect of the measurement model when caring for their virtual patient.  They get immediate feedback on what they are doing, so working through these cases further heightens their critical thinking and clinical reasoning skills.  
Kaplan also supports faculty by offering test construction workshops and we are already writing Next Generation NCLEX-style questions and testing them for incorporation into future tests for students.
In your opinion, what is the number one thing that sets Kaplan apart in the industry?
In my opinion, there are two things that set us apart from others.  The first is our Decision Tree.  The Decision Tree teaches students to apply the concepts that they are learning about.  Students will not only use the Tree to help them think through NCLEX; it will also help them when they start practicing and start solving patient problems.  
The second thing that sets us apart is the customer service.  Faculty have an entire team that ensures that they get the most out of their Kaplan Resources.  The Account Manager assists with all things technical. The Nurse Consultant assists with all things academic and helps faculty master use of the products and advises on best practices for use. And the Renewal Manager assists with sales and contracts, helping clients choose the products that best suit their needs.  
All team members share the same passion—promoting student success!
What is the most important issue that professionals in your industry should be talking about today?
While we have seen some great didactic changes with the pandemic, we may have students graduating who have never spent time at the bedside.  Virtual patients and simulation are extremely valuable but will never replace hands-on experience with patients.  As faculty, we need to be looking at ways to bridge the gap between lack of live clinicals and post-licensure practice.  We must work with our hospital partners to determine how to best assist new graduates in this transition to practice.
LOOKING AHEAD
What will the future of education be like for students and faculty? 
The pandemic has presented significant challenges, forcing faculty to switch to all online teaching and virtual clinical experiences.  Innovation is born out of necessity.  I find this an exciting time as there are so many improvements coming out of the changes.  
I believe that the pandemic has forced us away from as much "sage on the stage" towards more active learning strategies to keep students engaged. Switching to virtual patients in many instances has been shown to provide practice for students and assessment of skills by instructors.  Virtual patients may allow faculty to discover at risk students earlier rather than later so intervention can occur.  These changes have not been easy for faculty, however, I believe that many changes will enhance student learning and continue to be a part of the curriculum.  
ADVICE
Is there a quote or saying that you live by?
Nursing is lifelong learning.  The day I think I know everything that there is to know about nursing is the day that I will quit.  I will never know everything that there is to know about nursing.
And finally, is there anything else that you would like to share with our readers?
Nursing is the toughest job you will ever love.  If you got into nursing because it is a "calling" and not just to have a lucrative job, the rewards are great.  I have been able to do so many different things in my career!  The opportunities are almost infinite—if you tire of one area, it is very easy to switch to something else.  You are only limited by your imagination.
NCLEX® is a registered trademark of the National Council of State Boards of Nursing, Inc. Test names are the property of the respective trademark holders, none of whom endorse or are affiliated with Kaplan.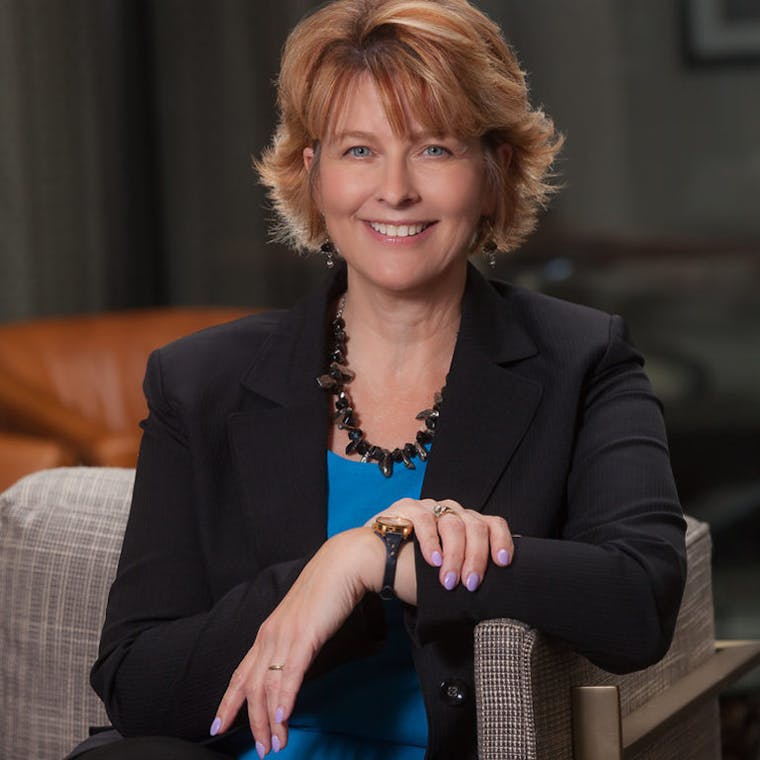 Dr. Bensinger is a Family Nurse Practitioner with over ten years of teaching experience at the undergraduate and graduate level.  She specializes in women's health.  She has served as an Assistant Professor and BSN/MSN Program director.  Her passion is in the area of teaching critical thinking and clinical reasoning.  She joined Kaplan in 2017 and enjoys working with faculty to promote student success.