Meet the Kaplan Experts: Nick Shalosky, Esq., Senior Regional Director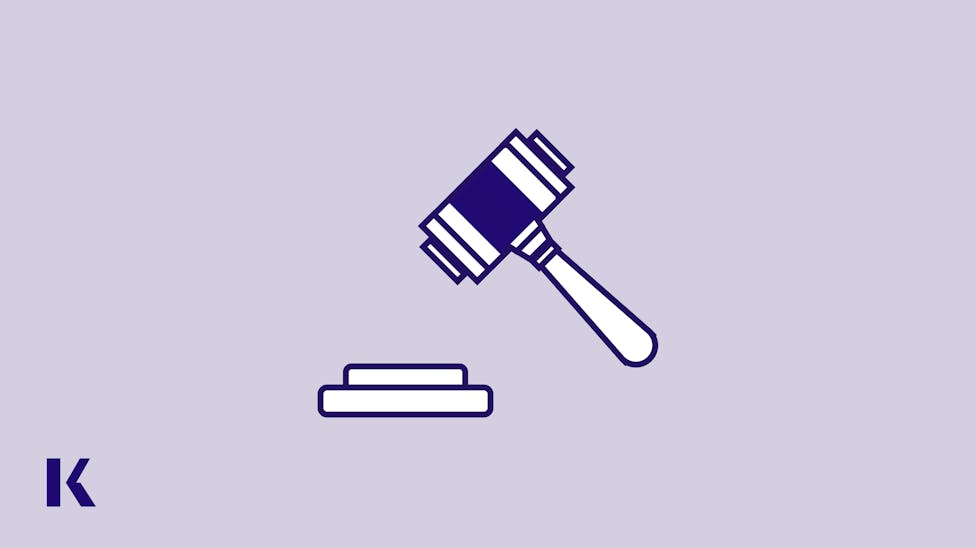 The Kaplan Team is often cited as why schools stay with Kaplan, year after year. At Kaplan, there's an expert at the heart of everything we do, whether it's leading a class or developing innovative tools to help your students achieve their career goals. We stand behind our motto of, "For lawyers, by lawyers." With our "Meet the Kaplan Experts" blog series, we introduce you to Kaplan's extensive network of faculty, bar review and educational experts and delve into their diverse areas of expertise so that you can learn even more about your Kaplan team. This week, we're pleased to introduce you to Nick Shalosky, Esq., Senior Regional Director.

TELL US ABOUT YOURSELF
I live in Philadelphia, but the question I get most often in Philadelphia is, "Where are you from?" My accent is a dead giveaway that I'm from the South. Growing up in South Carolina, I didn't have a strong accent compared to my fellow South Carolinians, but to a Philadelphian, I'm very southern sounding. I went to undergrad and law school in Charleston, South Carolina, and I worked for my law school and practiced law a little for the first couple of years after graduating. I made my way up to Philadelphia and started working with Kaplan Bar Review in December 2015. I loved law school, but didn't love practicing law, so getting to work with law students every day while they make their own personal legal career journey is why I came to Kaplan.
What is your particular area of expertise?
I'm an expert on the Pennsylvania Bar Exam, the Uniform Bar Exam, Law Student Academic Success, and gardening/horticulture.
If you could spend an evening with anyone―living or deceased―who would it be and why?
I wish I could have dinner with my Mom again, specifically sitting at my Grandmother's house having a southern meal. I lost my Mom to cancer in 2018 and she was one of the best people I know. She was a long term home health care nurse, and she was always rooting for the underdog and instilled in me a desire to help others when you can and do whatever you can to help people lead the lives they want to live. I think that's why I enjoy helping students that have the odds against them. When a student comes to me with barriers to their bar exam success such as family or personal reasons, a lower LSAT or GPA, or even just exam anxiety, I hear my Mom telling me to do everything you can to help. So that's what I do. 
SHARE MORE ABOUT YOUR EXPERIENCE
How long have you worked for Kaplan Test Prep and what drew you to your current role?
I started as a Kaplan Bar Review Regional Director in December of 2015 and was promoted to Senior Regional Director this past summer. I oversee nine schools in the mid-Atlantic Region personally, and I also manage three other regions that include twenty-nine other schools, which comes to about 20% of the law schools within the US. It's been both challenging and rewarding to learn how so many schools work to prepare their students for the bar exam, and how we can partner with schools to increase pass rates for their ABA reporting success and the overall success of their students.
INSIGHTS INTO THE LEGAL EDUCATION
In your opinion, how can institutions best support students preparing for their exams?
I have the benefit of working with over twenty different law schools and find that schools with a culture that portrays law school as a journey to becoming a licensed professional attorney works best. Schools that are blending this into all parts of their program are creating students who clearly understand the difficulty and importance of the bar exam. However, many law schools still have a lot of work to do. For example, as I'm currently at a law school campus while I write this, and I had a 3L student walk up to me just moments ago, and ask "What is the MBE?" I imagine the law school would cringe to hear that even a single student would ask that question, yet we hear it almost every day. 
When we talk about creating a culture of knowledge and bar exam support through law schools, Many law schools think there is a binary choice. Either make every doctrinal course solely focused on the bar exam and how to tackle that subject for the sole purpose of the bar exam, or to teach the subject with a focus on theory and developing the cognitive skills of a practicing attorney. I think that assumption of there being a purely binary choice is a mistake. Law schools of every tier and ranking can both develop a culture of knowledge and support for bar exam success without dismissing traditional legal education methods and doing away with the Socratic Method entirely. 
Law schools can implement a myriad of different resources and programs to increase their student's knowledge of the bar exam and how to prepare for it, but the worst thing a law school can do for its students is to assume they will find that support and knowledge on their own. We all share the responsibility to prepare the students for the exam, and bar exam success doesn't always start the last months before the exam. 
What is the most pressing issue facing your institutional partners today?
The American Bar Association, the accrediting body for law schools, has increased bar passage standards for their graduating students, and have implemented formative assessment guidelines that law schools should implement. In short, it's more important than ever that law schools are investing in their bar exam success, even if they are content with their overall bar exam success from the most recent bar exam cycles. With the changes in the ABA standards, Schools are rightfully integrating bar readiness into all areas of their curriculum. Many law schools are re-evaluating their programs and deciding if their current programming is giving a return on investment, but law schools are also under the constraints of budgetary restrictions or lower enrollment. 
At Kaplan, we get it―and we are here to help with effective ways of implementing programming from a student's first day on campus until the time they take the bar exam. Many of the bar directors in my schools wear many hats. They are the Bar Director, the Academic Success Director, they teach, they are the event planner, the mentor, the data cruncher, and faculty wrangler. In many of my conversations, they feel that they don't have enough hours in the day or the support from the administration to really devote the necessary time and resources to focus solely on bar exam success. That's where we come in. 
We are a team of experts and have a variety of resources, and our one focus is bar exam success for our partner institution's students. We have a myriad of customizable programs to meet the needs of our students and your students. We have ready-to-go materials for implementing formative assessments, we have a customizable curriculum for bar preparation courses, we have technology-driven question banks where professors can implement bar exam questions in their courses that provide and compile data for the institutions to use to have a better understanding of their student's needs and can use their time and human resources more efficiently and with a better return on investment. 
What do you think the future of test prep will look like? 
One thing I've seen change since I started is the focus on more online or on-demand options for students. Many Bar Directors and Academic Success Directors worry about that change and are looking at ways to adapt the technology to find the right balance where students are held accountable for doing the work to prepare for the bar exam while also providing flexible resources that the market and budget restrictions allow. Many schools have implemented, or are considering implementing, more online resources to reach more students because of competing course or work schedules, and to reach a bigger audience with a different set of circumstances like LLM students. 
The great thing is that Kaplan has been ahead of the game in online technology for many years. To balance the live aspect of traditional bar review, with more flexibility of location, we developed and created live-streaming where students can ask questions to professors in real-time, even from the other side of the country. This helps to strike that balance of live accountability that our institutions desire, with the convenience that the market demands. 
ADVICE
If you could offer one piece of advice for students preparing for the bar exams, it would be:
My one piece of advice would be to do a lot of self-reflection during the process. I often tell students at the beginning of their course that they won't study for the bar exam the exact same way that they studied for law school exams, the LSAT, undergraduate exams, or really any other exam. Students should take all of their past testing histories into account and evaluate what has worked for them, but they shouldn't assume it will be the exact same. A student should do some self-evaluation every day. They should ask themselves, "What was the most effective studying I did today? Did I do something to really improve my score today? If so, what was it? If not, what can I do tomorrow that will improve my score?" And, if any of that self-reflection doesn't have an answer, then the student should reach out to us for advice! Also, do the work!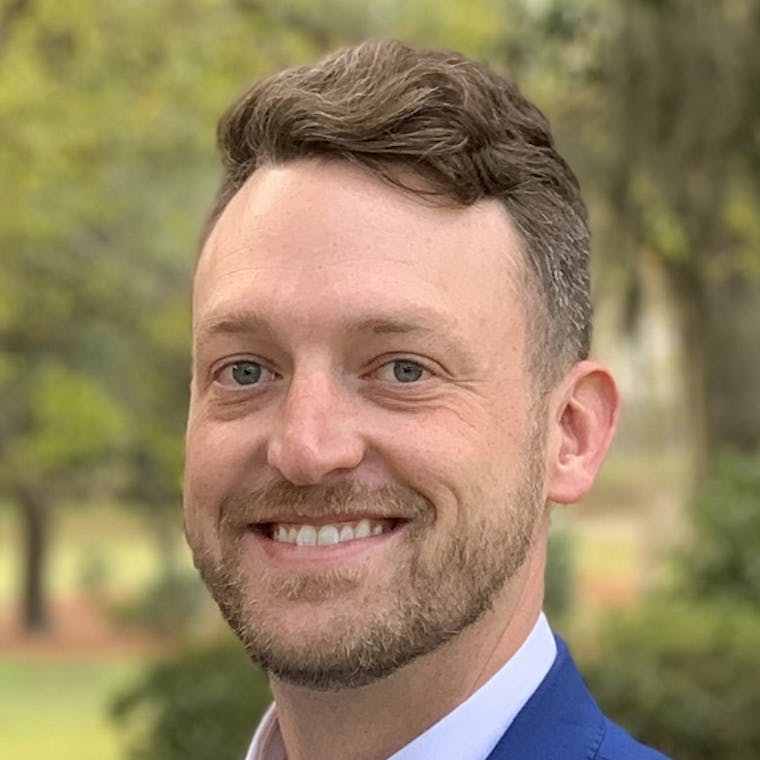 Nick received his Juris Doctor from the Charleston School of Law and his Bachelor of Arts in Political Science from the College of Charleston. He is a member of both the South Carolina and Pennsylvania Bars. He has served as the Diversity Fellow at the Charleston School of Law, an Adjunct Professor at the College of Charleston, and was elected to the Charleston County Constituent School Board in 2008. He has been a Regional Director and Senior Regional Director for Kaplan since 2015 in Philadelphia. 
See more posts by Nick Shalosky, Esq., Senior Regional Director