Meet the Kaplan Experts: Dawn Oakley Whitfield, MSN, RN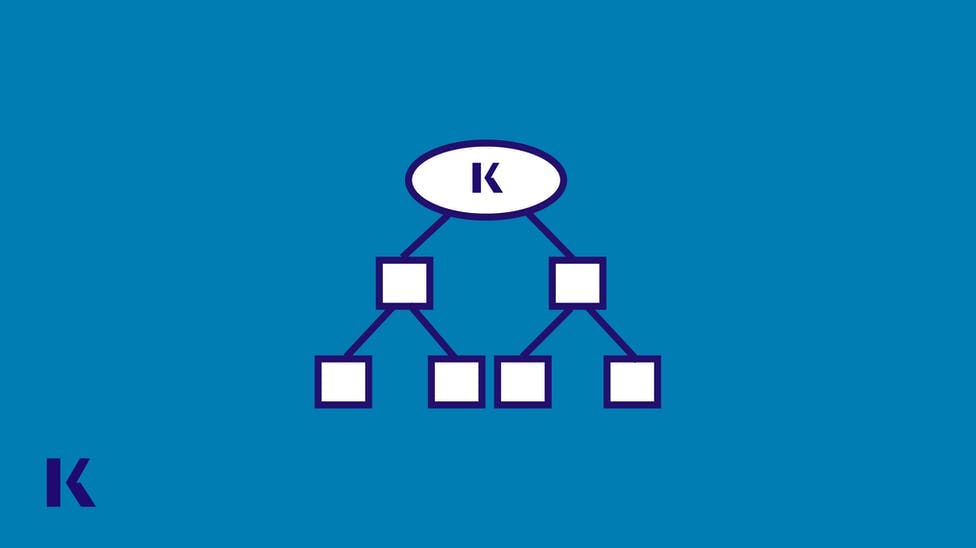 The Kaplan Team is often cited as why schools stay with Kaplan, year after year. At Kaplan, there's an expert at the heart of everything we do, whether it's leading a class or developing innovative tools to help your students achieve their career goals. We stand behind our motto of, "For nurses, by nurses." With our "Meet the Kaplan Experts" blog series, we introduce you to Kaplan's extensive network of faculty, nursing, and educational experts and delve into their diverse areas of expertise so that you can learn even more about your Kaplan team. This week, we're pleased to introduce you to Dawn Oakley Whitfield, MSN, RN, Kaplan Nurse Consultant.

TELL US ABOUT YOURSELF
I grew up just outside of Roxboro, North Carolina. For as long as I can remember, I have wanted to be a nurse or a teacher. As a child, I remember creating worksheets for my younger cousins to complete. But in addition to a desire to teach, I have always felt a profound yearning of care and compassion when I knew someone was sick, suffering or in need of assistance. 
After High School, I attended Appalachian State University (ASU). It was during that first year at ASU that I knew beyond a shadow of doubt that nursing was my true calling. At that time, ASU did not have a nursing program; however, our local Community College was starting a new nursing program and so my journey of becoming a nurse began. And what an amazing journey it has been for me. 
I received my ADN from Piedmont Community College (PCC) and I began my career as a nurse. About 4 years later, I went on to complete my BSN from North Carolina Central University. I have served as a nurse in orthopedics, post-anesthesia care, ambulatory care, radiology, as well as manager of educator and infection control for a local hospital. It was during that experience as an educator where I was working closely with the new RNs that I gained the motivation to return to school and pursue my master's in nursing education. 
I accepted a teaching opportunity at PCC as I also began working on my master's in nursing education at East Carolina University. While teaching, I worked part time in the hospital as well as taught clinicals for another University. I spent 13 years of my career in the educator arena, first as a nursing faculty, then as Director of Nursing Education in a community college setting.  
What is your particular area of expertise?
I am an expert on teaching and learning, care of the post-operative client, and simply caring for others in need.
Who or what experience inspired you to pursue a career in Nursing? 
With my natural desire to help others, I was fortunate to witness my sister, Dana, who became an LPN first. I saw how rewarding it was to care for others and that helped to confirm what I wanted to do. Interestingly, when I started the new ADN program at our local community college, LPNs were allowed to join during our second year and my sister and I actually graduated the ADN program together. Many years later, while I was the Director of the program, our baby sister, Devon, also graduated from the same nursing school. 
If you could spend an evening with anyone - living or deceased - who would it be and why?
This is a tough question. My grandparents were very influential in my life and I miss them dearly. If I could spend an evening with anyone, it would be Jesus Christ, my Lord and Savior. I would say "Thank you for your amazing grace and love." 
TELL US ABOUT YOUR EXPERIENCE AS A NURSE EDUCATOR
How long have you worked for Kaplan and what drew you to your current role?
In my previous role as an educator in the college setting, I worked with Kaplan Test Prep for many years as we incorporated it into our nursing program. I have always had great appreciation for all that Kaplan provides to support faculty and student success. I also admired the focus on excellent customer service from the entire team. 
In 2019, I had an opportunity to come on board with Kaplan as a Nurse Consultant full time. This role provides me an opportunity to grow professionally as I partner with the schools and provide support. I can share my expertise, help implement best practices, learn from the unique challenges each institution faces and work together to get Kaplan fully integrated into the curriculum. I love the autonomy it provides as well as how it challenges me to continue to grow professionally. I have great admiration for the teamwork, expertise, and professionalism of this elite Nursing team. 
Why is it so important for educators to prepare students to "think like a nurse?"
It is imperative that students learn to critically "think like a nurse" so they can apply everything they have learned and experiences they have gained with all they are seeing and hearing at the bedside. Preparing students to "think like a nurse" will give them the tools to enter the profession as a competent nurse as they work towards becoming an expert in practice.
SHARE YOUR INSIGHTS INTO THE NURSING EDUCATION INDUSTRY
What is the most important issue that professionals in your industry should be talking about today?
Several things come to mind with this question. Despite the pandemic and necessity to quickly pivot to virtual learning, nurse educators are still focused on preparing for Next Gen NCLEX (NGN) and the changes it will bring. Thankfully, Kaplan's Decision Tree has been the basis of our NCLEX prep for decades and perfectly aligns to the Clinical Judgement Measurement Model (CJMM). In addition, Kaplan's i-Human Patients virtual simulation also mimics the NGN model. 
Other issues facing educators today are how to keep students engaged in their learning and how to maintain academic integrity during virtual learning and testing. 
In your opinion, what is the number one thing that sets Kaplan apart in the industry?
Kaplan provides faculty and students with the total package. The new platform, Kaplan's Decision Tree and i-Human Patients virtual simulation place students and faculty in a position to have all they need to support success and prepare for NGN. In addition, the customer service that this team provides far exceeds any other company I have worked with. Our entire team shares the same goal, which is student success. 
Do you have a particularly notable student success story to share?
I have too many to name just one! I am incredibly proud of all my students and continue to stay in touch with many of them. 
ADVICE
If you could offer one piece of advice for students preparing for their board exams, it would be:
Remediate, remediate, remediate. It truly is the key to success! Believe with all your heart you CAN do this. Preparing for the NCLEX is like preparing for a marathon. It is all about endurance and pacing yourself. It is not about knowing everything but using what you know well and learning to manage the test. The greatest reward is when you pass. That is when the hard work as a nurse really begins. 
Is there a quote or saying that you live by?
"I've learned that people will forget what you said, people will forget what you did, but people will never forget how you made them feel." - Maya Angelou
Every day provides you an opportunity to make a difference in the life of another human being. 
And finally, is there anything else that you would like to share with our readers?
Love what you do, and everyone will witness your passion and commitment. Nursing is one of the hardest jobs you will ever have but also the most rewarding. We save lives every day and always have an opportunity to positively impact the lives of those we encounter. Nursing is a true "calling" and the opportunities are nearly endless. Commit yourself to lifelong learning because when you feel like you know it all, it will be time to change careers.  
NCLEX® is a registered trademark of the National Council of State Boards of Nursing, Inc. Test names are the property of the respective trademark holders, none of whom endorse or are affiliated with Kaplan.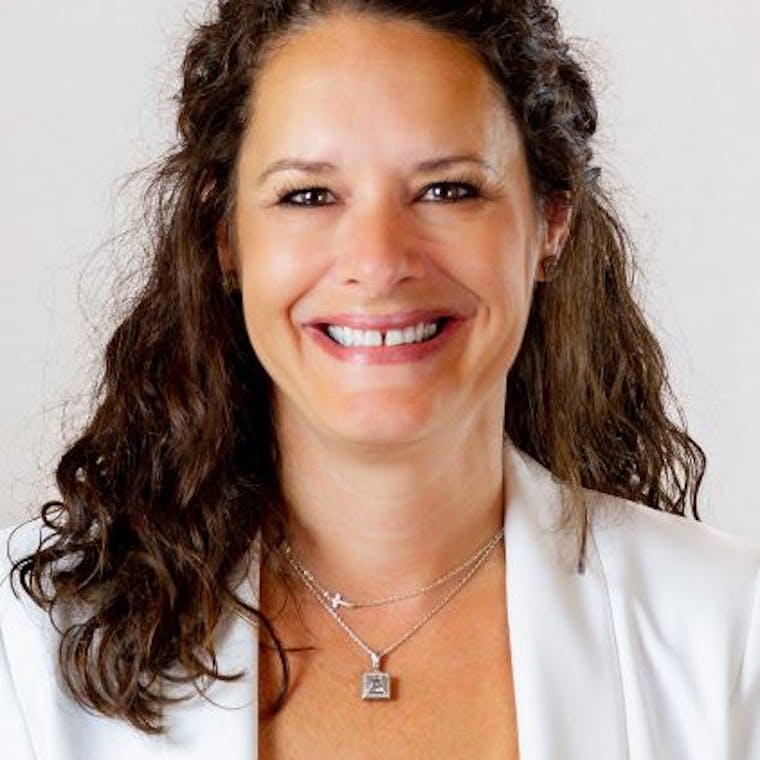 Dawn has been in the nursing field for over 25 years and has experience in clinical and education settings. She received her Associate Degree in Nursing from Piedmont Community College, then went on to complete her BSN from North Carolina Central University and her MSN in Nursing Education from East Carolina University. She has served as a staff nurse in orthopedics, PACU, and radiology, as well as manager of education and infection control for a local hospital. The last 13 years of her career she has been in the education arena, first as nursing faculty, then as Director of Nursing Education in a community college setting. Encouraging, supporting and celebrating student success, mentoring and modeling excellence in patient care and implementing evidence-based practice drives her passion not only for quality patient care, but also for teaching and learning in nursing education. She is a member of the National League for Nursing and mom to her beautiful son, Andrew. In her free time, she enjoys reading, traveling, listening to music, volunteering in the community, and spending time with family and friends.