Meet the Kaplan Experts: Jennifer Moreland, RN, MSN, Kaplan Nurse Consultant 
The Kaplan Team is often cited as why schools stay with Kaplan, year after year. At Kaplan, there's an expert at the heart of everything we do, whether it's leading a class or developing innovative tools to help your students achieve their career goals. We stand behind our motto of, "For nurses, by nurses." With our "Meet the Kaplan Experts" blog series, we introduce you to Kaplan's extensive network of faculty, nursing, and educational experts and delve into their diverse areas of expertise so that you can learn even more about your Kaplan team. This week, we're pleased to introduce you to Jennifer Moreland, RN, MSN, Kaplan Nurse Consultant.

TELL US ABOUT YOURSELF
Thinking back, it is hard for me to imagine that nursing was not my original career path. Once I did enter the nursing program, it was in that very first class when I knew that Nursing Education would be my end goal. 
I started in the field of nursing as an LPN, working and going to school until I completed my Master's degree. My official transcript was published on a Friday and that very next Monday, my goal was realized as I was in the classroom teaching! 
What is your particular area of expertise?
I'm an expert on helping both RN and PN students prepare for not only NCLEX, but also their first year as a nurse. Using Bloom's Taxonomy in conjunction with our platform, I work with students and faculty to understand how we learn so that students can streamline their studying and be as effective and efficient as possible.   
TELL US ABOUT YOUR EXPERIENCE AS A NURSE EDUCATOR
How long have you worked for Kaplan Test Prep and what drew you to your current role?
In 2011, while working as a full time Nurse Educator in the College setting, I started working for Kaplan on a very part time basis as a NCLEX Prep instructor. Over time, I found that, in addition to working directly with students, I was truly drawn to understanding how it is that we as faculty can help students understand how to study in the most effective and efficient way possible. I also often wondered how we could, as faculty, become more efficient in our role.
Someone once told me, "We often teach how we were taught." Thinking of that, and knowing that the role of the nurse continues to evolve, I think it is important that how we educate our students also evolves. As educators, we need to be continuously working to adapt how we are teaching the information, and we need to share ideas with each other and help each other to implement those ideas. 
The role of Nurse Consultant has allowed me to do just that. In 2018 I transitioned into the full time role of Nurse Consultant. Working with a number of nursing programs as a whole provides me the opportunity to understand each program's unique situation and goals. I work with each school and faculty member to understand how to apply real life action with the personalized data that they have. From there I also work to help brainstorm ways for faculty to use the Kaplan resources in the classroom to actively engage the students. 
Why is it so important for educators to prepare students to "think like a nurse?"
Application, application, application! I often ask my students to think back to some of their high school courses. In high school, students will often memorize the information as it is presented, recite it for the exam, and once out the door, the information is forgotten. 
With nursing, once they walk out of the door, students cannot afford to simply recite the information and forget it. Students need to be able to not only retain what they learned, but be able to apply it to patient situations at a later date. 
When students are studying they need to actively go beyond memorizing the information. They will want to "Think Like a Nurse" by studying in a way that has themselves asking every time they learn new information, "What am I thinking, seeing, doing, hearing." 
SHARE YOUR INSIGHTS INTO THE NURSING EDUCATION INDUSTRY
What are your thoughts on the value of standardized tests for nurses?
Standardized tests often get a tough rap. While testing is not easy for everyone, standardized testing is meant to be used as a tool. This important tool allows us to measure a student's ability at that moment in time.  
As nurses go out into the workforce, they will be providing patient care. Standardized tests such as NCLEX, helps ensure public safety by measuring a person's ability to apply the information that they have learned.
What innovations at Kaplan are you most excited about?
I absolutely love our new faculty platform and how data is presented. There is a tremendous wealth of information available to faculty.
What do you think the future of test prep will look like? 
Our future for Licensure testing looks bright! As we look forward to the Next Generation NCLEX, students will be asked to apply the information they learned in school in a way never seen before.
ADVICE
If you could offer one piece of advice for students preparing for their board exams, it would be:
When you study, look at your material as an action plan. In nursing, you want to move your thinking beyond memorization. Every time you learn some new material, stop and ask yourself, "What am I thinking, seeing, doing, hearing?" 
This will help transition your thinking to the next level, moving beyond memorization and into application.
NCLEX® is a registered trademark of the National Council of State Boards of Nursing, Inc. Test names are the property of the respective trademark holders, none of whom endorse or are affiliated with Kaplan.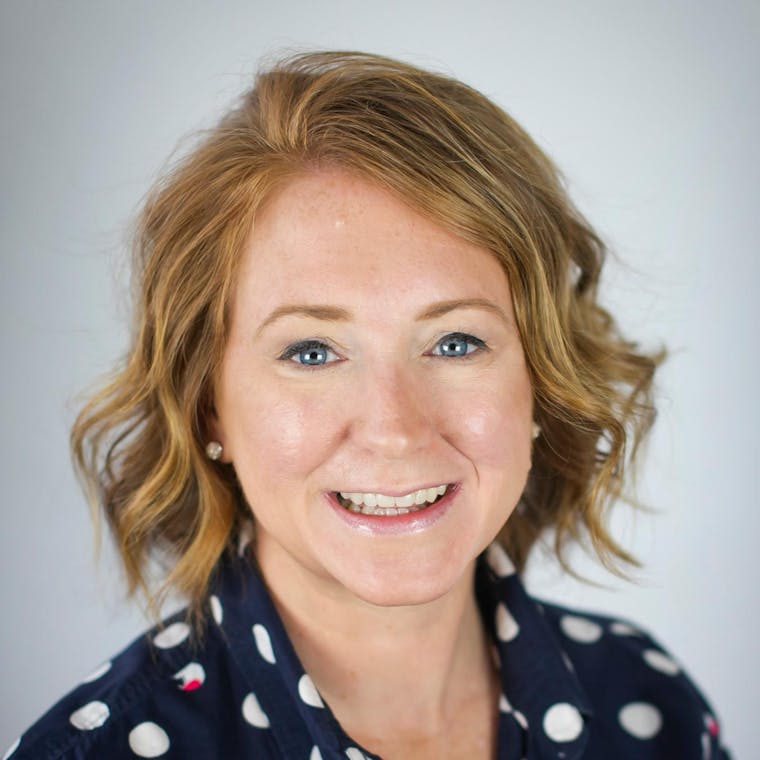 Jen Moreland, RN MSN, has over 15 years of nursing experience, with a majority of those years focused on nursing education. Initially Jen graduated from a local community college earning an Associate Degree in Nursing. Then, as she continued to work in the acute care setting as an oncology nurse, she completed her MSN in Nursing Education from Walden University. As an Associate Nursing Professor, Jen has spent many hours filling the role of Site Manager, Clinical Instructor/Coordinator as well as lead didactic instructor for a number of courses. Jen has taught at the PN, ADN and BSN levels and continues to teach online courses. Her educational interests include nursing student success as well as mentoring new nurse educators. Jen started teaching the Kaplan NCLEX Prep course in 2011. In 2018, Jen transitioned into the full time Kaplan Nurse Consultant role. Currently residing in small town Minnesota, Jen enjoys being outdoors and spends a majority of the summer and fall months kayaking and hiking with both family and friends.