Virtual Patient Simulation Is The Future of Grad Nursing Education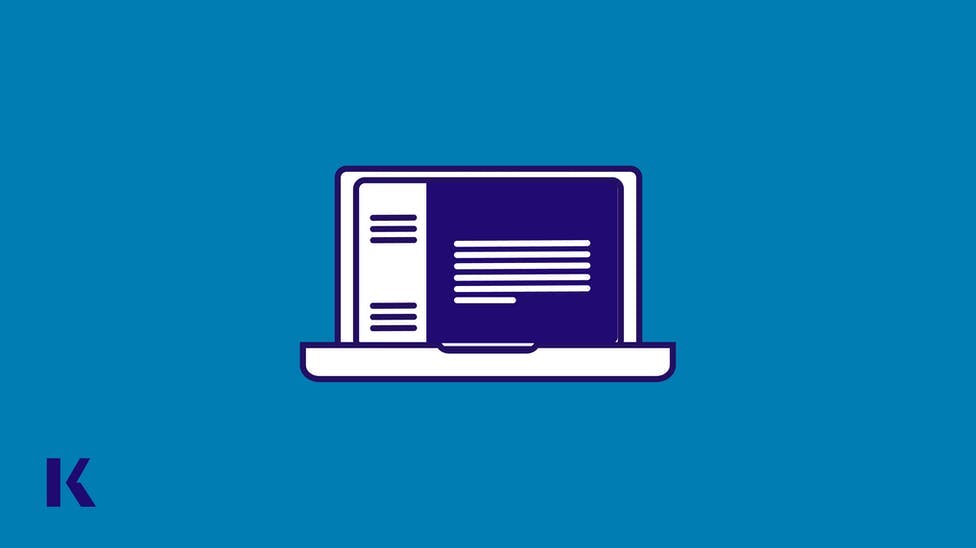 As an early adopter of virtual patient simulation (VPS) for graduate nursing education, a trusted colleague, and Kaplan partner, Elaine Kauschinger, Ph.D., MSN, APRN, FNP-BC, is the ideal person to take us on a deep dive into her history with VPS―as well as her experiences through COVID-19 and her optimism for the innovation-driven future. In the second of her two part series, Dr. Kauschinger explores how i-Human Patients helped her manage the COVID-19 crisis as well as how VPS will shape the future of graduate nursing education.
Managing a Global Pandemic as an Educator
Please share how VSP helped you manage the COVID-19 crisis at your institution. 
Our MSN nurse practitioner program has students all across the United States. At the start of the COVID-19 pandemic, many if not all clinical sites cancelled the clinical placements of our students. This had the potential to severely interrupt the progress of our NP students in their clinical courses as well as delay graduation for those NP students in the last semester of their program. Additionally, the majority of our students are working in their communities as front-line registered nurses. So, the pandemic disrupted their clinical course work and professional work schedules. 
In the first few weeks of the pandemic, DUSON faculty quickly recognized that by implementing i-Human Patients throughout the remaining clinical courses, it would provide students with ongoing, virtual clinical experiences providing students with the opportunity to continue to progress in their courses. Faculty voted to allow students to replace up to 50% of their required clinical hours, per course, with their VPS time. (It should also be noted that students are still required to have 500 face-to-face clinical hours in order to take their NP certification exams.) 
What is the most important lesson you learned from the COVID-19 pandemic when it comes to teaching?
Clinical sites have been a challenge when it comes to placing students in clinical rotations. This has been exacerbated by the COVID-19 situation. This limits the time students have with face-to-face encounters, which results in students having less access to the variety of disorders students need to have experience with. The lesson learned was" Time is a highly valuable commodity―use it wisely. 
What was the biggest challenge of incorporating VPS at your institution and how did you overcome it?
Since 2016, I have been using i-Human Patients in several of my MSN courses including the primary care in adolescents & adult courses. I was interested in complementing my course  with an online activity that promoted a deeper understanding of course material I was presenting. 
As I was a very early adopter of VPS in graduate nursing courses when it was a new product, and the outcomes were still unknown. It was a learning process for myself, and at the same time my students were learning how to use VPS. At my school we have a well established high fidelity sim lab, but virtual simulation was just starting to be implemented. 
It takes time for support to rally for any new concept. So, I just persevered and, with feedback from several semesters of student evaluations and comments, I kept revising how VPS was used in coursework.  
Taking Student Learning & Retention to the Next Level with VPS
What is the aspect of VPS that has the greatest impact on student learning and retention?
Engagement:
I think the greatest impact of VPS is the active engagement of the student throughout the cases and, with the automated feedback/debriefing at the of each care, students are able to see the results of their decision making. In case scenarios, students need to select what are the most important issues for this patient now. This addresses analysis and synthesis of the evolving clinical data. 
With each repeated attempt at a case, the students are immediately coached towards improvements in all components of the clinical encounter. They are guided in prioritizing subjective and objective data which ultimately impacts the selection of differential diagnoses and development of the management plan of the patient. 
Meeting expectations: 
The students admitted to our program nowadays have the expectation of using technology and being actively engaged in their own learning. The ability for VPS to immerse students in a virtual world permits nursing educators to meet the students expectation. 
How can VPS help students learn to "think like a nurse practitioner?"
Role transition is a crucial issue in the professional development of a nurse practitioner student. Nurse practitioners are clinicians that diagnose and treat health conditions with an emphasis on disease prevention and health management. 
As NP students, while they navigate and complete VPS scenarios, it becomes apparent what is expected of them during a patient encounter. In this way, VPS aids the students in transitioning into the role of an NP. Using this virtual world experience, students can appreciate and work towards the advanced nursing competencies that they will be using in their professional careers. They do this within a safe learning environment. 
How has VPS improved cohort success at your institution? 
One of the unique features of VPS is that it provides standardized, virtual clinical experiences for all the students within a course. In the case of my primary care adolescent and adult courses, faculty are assured that all students will have encounters with the same patient, under the same clinical situation with the same expected outcomes for differential diagnoses and management. This prepares the students prior to their clinical rotation and provides them confidence in their ability to initiate an appropriate clinical exam. 
Additionally, with 24/7 access to these clinical encounters, students have control over the timing of their learning. This has been especially important during COVID-19 when many of our students were front-line workers with highly variable work schedules. 
i-Human Patients 
How has your partnership with i-Human Patients by Kaplan helped you and your students succeed?
Partnering with i-Human Patients was highly valuable to the successful design and implementation of VPS. The team had years of experience with simulation in academic settings and had a deep understanding of the challenges faculty face when deploying this type of technology for the first time in a course for both students and faculty. 
In your opinion, what are the best aspects of i-Human Patients?
24/7 access for students and faculty
Extensive number of 'plug & play' cases that are ready to go
Expert case developers
Standardized patients for all students to have access to
Great customer service
Exceptional support for faculty new to VPS
Staff that are continuingly responsive to student needs and suggestions for improvement
Timely production of cases (i.e., roll out of a COVID case within weeks of the pandemic)
Affordability
Scalability
Overall, easy of navigating through cases
Great tutorials for students and faculty 
ADA compliant
And... it's fun!
Looking Ahead: VPS and Future of Grad Nursing Education
How can educators increase student engagement using virtual patient simulation in the long-term?
In my program, faculty present almost weekly an online, live debriefing on the case that students just completed. Students can ask additional questions regarding what they just learned.
With a virtual patient simulation program like i-Human Patients, educators can promote a successful learning experience by first providing students with course content on the subject and then require students to complete a corresponding case. This permits students to apply what they just learned. 
What innovations in grad nursing education are you most excited about?
Technology-based tools in graduate nursing education is what I am most excited about, especially in the area of simulation. VPS has been responsive to the changing needs of students and faculty since I first started with this product. It's exciting to see the continued development of VPS to meet the needs of students. 
I'm looking forward to exploring the different types and levels of virtual reality (VR) and how it can lead to better student outcomes that will eventually produce better patient care. 
Advice
What is the most important thing that educators should know about integrating virtual simulation into their grad nursing curricula? 
Supplementing course work with VPS can facilitate a truly interactive education experience for our students. Setting clear expectations of how VPS will obtain course objectives is essential and that this is shared with students so they can appreciate the impact on their learning. The should be included in the prebriefing part of each case.
Can you share any tips for getting students excited about using virtual simulation? 
From the first time a student uses VPS, ensure that you provide them for opportunities to be successful. I have found that having a required practice case just prior to the start of the semester or at least during the first week of class is really key. To reduce their apprehension, I would suggest a pass/fail (i.e. an overall score of at least 75% to pass) for their practice case. Also allow them to have multiple attempts with the case so they can experiment with the software. I usually start with 3 attempts in learning mode. 
Inform students that the first few cases will take time to complete and not to rush. However, just like new computer games they have learned in the past, their skill in navigating will increase and the time to complete cases will decrease. 
I also share some of the student comments from the previous semesters and its impact on their learning. They students find value in their peers prior experiences with VPS.
Mention that the cases are developed by experts in their field using actual patients. This provides a sense of realism to the case. Although students can dispute fine points of a case, and how they would have proceeded differently, I point out that, in this particular VPS case, the clinician was sharing the actual outcomes of their patients. 
Finally, let them know that they are in control of accessing the cases (of course, with a deadline for completion). This is a safe experience and one I wish I had before seeing patients for the first time in a clinical setting. No avatar was harmed during your learning experience!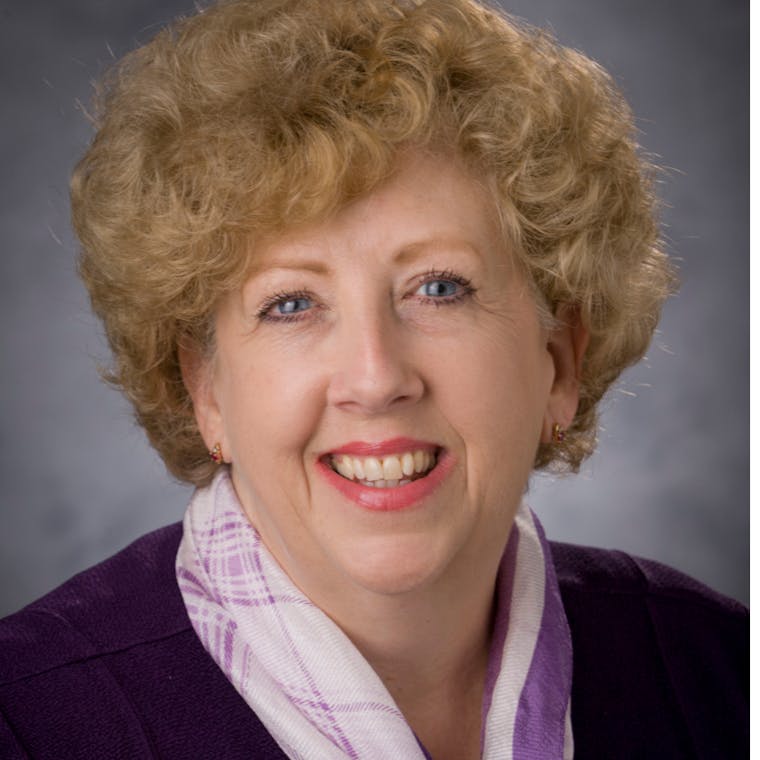 I was born and raised in New York City―the Bronx. I have lived and worked in many major US cities as well as abroad. I've had an interesting career path that started as a psychology major at Manhattan College, NY, which led me to an interest in healthcare. I received my MSN degree from a dual family nurse practitioner (FNP) program at Pace University/NY Medical College. Then, while living in Mexico City, I also received diplomas in Spanish and Mexican Studies from the National Autonomous University of Mexico (U.N.A.M). My PhD in Interdepartmental Graduate Studies is from the University of Miami, FL. I enjoy teaching advanced practice nursing courses because it enables me to share the wisdom of my previous mentors, as well as my own clinical experiences, and helps to prepare the next generation of nurse practitioners. I also thoroughly enjoy my clinical practice since providing compassionate care for patients is a personal core value. My current role is Assistant Professor, Duke University School of Nursing.
See more posts by Elaine Kauschinger, Ph.D., MSN, APRN, FNP-BC