Virtual Simulation: Free Resources for Nursing Educators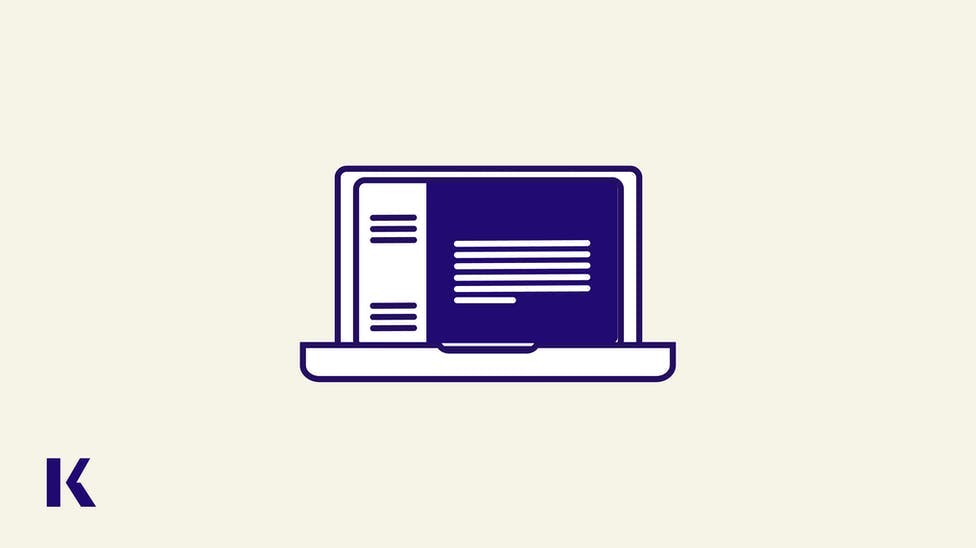 Virtual simulation (VS) is a significant part of the nursing curriculum today and is a valuable educational tool. The interactive, immersive experiences in nursing virtual simulations, like i-Human Patients by Kaplan, support the acquisition of clinical skills and the development of clinical judgment. Virtual simulation in nursing education can enhance classroom or online instruction, provide clinical experiences in areas of limited access, or function as an adjunct or replacement for clinical hours. However, integrating virtual simulation into the nursing curriculum requires careful, deliberate consideration to optimize the student learning experience.
[Read next: Next Gen NCLEX® (NGN): Free Resources for Nursing Educators]
Frequently Asked Questions About Nursing Virtual Simulation
Below, we address some frequently asked questions about nursing virtual simulation.
What is virtual simulation in nursing?
In a virtual nursing simulation, such as i-Human Patients by Kaplan, students are immersed in clinical experiences via electronic devices such as phones, computers, or tablets and are able to interact with realistic patient avatars in a safe environment. This cloud-based program allows nursing schools to supplement clinical time, from taking a history to performing a physical exam. These real-world virtual simulations are specifically designed to help nursing students build clinical reasoning skills and experience realistic patient encounters.
What are the benefits of virtual simulation in nursing education?
There are multiple benefits of virtual simulation in nursing education which we discuss throughout the article. Some high-level benefits of implementing virtual simulation in nursing curricula include giving students the opportunity to apply concepts that they have been learning in real-life scenarios, as well as giving students the experience needed to strengthen critical thinking and clinical judgment skills. During virtual simulations, students do not have to worry about harming a patient if they make a mistake, and faculty can see students' strengths and weaknesses. For all these reasons, virtual simulation is a powerful tool for nurse educators.
How can institutions effectively use virtual simulations?
The decision to incorporate virtual simulation into institutional curricula is a crucial step to taking your program to the next level. Virtual simulations can help nursing students practice the critical thinking skills they will need to pass the Next Generation NCLEX® and develop the level of clinical judgment they will need to succeed in real-world practice. 
All simulations should begin with a prebrief so the students know the expectations, followed by the simulation scenario. At the completion of the simulation, trained faculty should conduct a debriefing.  
Debriefing is often considered the most important aspect of the simulation. Students have the opportunity to evaluate their thinking and learn from the experience. Educators have the opportunity to guide or redirect the student leading to changes in future practice. Students must always feel safe, and comments should always be respected. This will lead to the development of sound nursing judgment.  
The International Nursing Association for Clinical Simulation and Learning (INACSL) is always a great resource for nurse educators as INACSL provides best practice criteria for the use of simulation, guidance about the value of prebriefing and debriefing, and other digital assets.
How can educators increase student engagement using virtual simulation?
One of the most valuable aspects of incorporating virtual simulation into undergraduate nursing curricula is the versatility that it offers when it comes to student engagement. As educators, you will have a new opportunity to make learning interactive and engaging while building higher-order cognitive skills.
For example:
Virtual simulation can include synchronous and asynchronous activities, offering students the chance to practice both in real-time with instructors and classmates as well as on their own. 
Cases may be used to support additional learning opportunities in the form of related case studies, articles, and discussions.
The use of virtual simulation is a great opportunity to involve students in leading various activities. Students can role-play, fulfilling the roles of family, Licensed Practical/Vocational Nurses, and Unlicensed Assistive Personnel. This activity will strengthen their communication skills as well enhance their knowledge and practice of delegation roles.
How can i-Human Patients by Kaplan help students prepare for the NGN?
The National Council of State Boards of Nursing (NCSBN) has developed the Clinical Judgment Measurement Model, which takes the student from identifying client needs to making clinical decisions based on those needs and evaluating the outcome of their judgment. The student must do this by layering in cognitive activities such as recognizing, interpreting, and analyzing cues.  
Our i-Human Patients program features dozens of cases specifically designed for RN/PN students. Cases feature diverse patient "avatars" designed to engage with and test students' critical thinking and clinical judgment skills, and are intentionally aligned with NCSBN's clinical judgment task model to prepare students for Next Generation NCLEX® success.
Students will start a simulation with a summary and prework. The goal is to master identifying and recognizing cues by taking what they know and turning it into how they apply care for the client. Throughout the simulation, multiple choice questions will evaluate if the student has identified key findings. Students will focus on what they learned from the EHR, applying their clinical judgment as they move through the simulation. 
During the i-Human Patients simulation, students will characterize findings and apply clinical judgment to arrive at their conclusion. The prioritization of actions addresses needs such as what action must be completed first, what is the cause of the condition or symptom, and what are the risk factors. This type of critical thinking will be required when answering new NGN item sets.
How can remediation help both nursing students and educators?
After the assignment is completed, educators can review the accuracy and efficiency of questions asked by the student during the debriefing session. Armed with the data that identifies areas of students' strengths and weaknesses, they can tailor their remediation efforts accordingly.
Students receive expert feedback on every step of an i-Human case. The expert feedback will help direct the student as they navigate the case. Students can review key findings and start formulating patterns leading to effective critical thinking and nursing judgment. After reviewing a case, educators can assign a second case to evaluate student knowledge, growth, and areas of improvement.
Bowman, K. (2017).  Use of online unfolding case studies to foster critical thing.  Journal of Nursing Education, 56 (11), 701-702. 
Culha, I., Active learning methods used in nursing education. (2019).  Journal of Pedagogical Research, 3 (2) 74-86.  http://dx.doi.org/1033902/JPR.2019254174.
Dickison, P., Haerling, K.A., & Lasater, K., (2019).  Integrating the National Council of State Boards of Nursing Clinical Judgement Model into nursing educational frameworks.  Journal of Nursing Education, 58 (2), 72-78
Dickison, P., Luo, X., Kim, D., & Woo, A. (2016). Assessing higher-order cognitive constructs by using an information-processing framework. Journal of Applied Testing Technology, 17(1), 1-29.
Duff, E., Miller, L., Bruce, J. (2016). Online virtual simulation and diagnostic reasoning: A scoping review. Clinical Simulation in Nursing, 12(9), 377-384.
Muntean, W. J. (2012). Nursing clinical decision-making: A literature review. https://www.ncsbn.org/Clinical_Judgment_Lit_Review_Executive_Summary.pdf
Muntean, W. J. (2015). Evaluating clinical judgment in licensure tests: Applications of decision theory. Paper presented in the annual meeting of the American Educational Research Association in Chicago, IL.
National Council of State Boards of Nursing (NCSBN). (2018). The Next Generation NCLEXÒ Usability Studies. https://www.ncsbn.org/NGN_Spring18_English.pdf
Saintsing, D., Gibson, L.M., Pennington, A. W. (2011). The novice nurse and clinical decision-making: How to avoid errors. Journal of Nursing Management, 19(3), 354-359, doi: 10.1111/j.1365-2834.2011.01248.x.
Tschannen, D., Aebersold, Mi., McLaughlin, E., Bowen, J., Fairchild, J. (2012). Use of virtual simulations for improving knowledge transfer among baccalaureate nursing students. Journal of Nursing Education and Practice, 2(3), 15-24.
Verkuyl, M., Lapum,J., St-Amant, O., Hughes, M., Romaniuk, D., McCulloch, T..  (2020).  Exploring debrief combinations after a virtual simulation. Clinical Simulations in Nursing 40, 36-42.
Verkuyl, M., Arack, L., McCulloch, T., Liu, L., Betts, L., Lapum, J. Hughes, M., Mastrilli, P., Romaniuk, D..  (2018). Comparison of Debriefing Methods after a Virtual Simulation:  An Experiment.  Clinical Simulation in Nursing. 19, 1-7.  
In the Kaplan Nursing white paper, "Examining the Values of Implementing Virtual Simulation (VS) into Undergraduate Nursing Curricula," Karen Lilyquist, PhD, APRN, CNP, PMHNP-BC, NCLEX® Instructor and Case Writer for i-Human Patients by Kaplan, takes a deep dive into the many ways in which VS can help prepare students for success on the Next Generation NCLEX® and ultimately in their careers as nurses.
The white paper offers detailed information and analysis about:
Developing nursing skills like critical thinking and clinical judgment through VS
Utilizing VS as clinical replacement―through COVID-19 and beyond
Integrating VS successfully as an invaluable educational tool throughout undergraduate nursing curricula
Increasing student engagement and cohort success through the use of VS
Examining the values of i-Human Patients by Kaplan as a VS option.
The Kaplan white paper, "Examining the Values of Implementing Virtual Simulation (VS) into Graduate Nursing Curricula," takes a deep dive into the many ways in which VS can help students in their transition to becoming nurse practitioners.
The white paper offers detailed information and analysis about:
The importance and effectiveness of digital learning tools and virtual components of grad nursing school
The use and potential of virtual simulations in a post-COVID-19 world, including increased student engagement
How virtual patient encounters can effectively prepare students for real-world scenarios
Three case studies that showcase how i-Human Patients can be used to elevate graduate nursing education.
Best Practices for Integrating Virtual Simulation into Nursing Curricula
Virtual simulations take careful planning to implement into nursing education, but the effort is worthwhile. Immersive, engaging virtual simulations, like i-Human Patients, have eased much of the implementation burden, and INACSL standards of best practice provide the framework. Below, we discuss best practices for integrating virtual simulation into nursing curricula.
Virtual Simulation in the Classroom
Today, the demographics of nursing students are evolving. They are active learners and very technologically savvy, and that combination means we need to provide more interactive, immersive learning experiences for them. Bringing virtual simulations to the classroom, whether face-to-face or online, meets those learning needs. 
Students can be assigned a simulation or case to complete individually, receiving immediate feedback on their actions. Then, they can repeat the simulation to reinforce their knowledge and build self-confidence in the material. In the flipped classroom, students can complete a virtual simulation case as a team, requiring collaboration and mutual decision-making abilities. The team experience allows students to learn from their peers, strengthen communication skills, and refine professional behaviors as they care for the virtual patient together.
Virtual Simulation to Augment Clinical Experiences
Obtaining clinical experiences for nursing students, particularly in specialty areas such as obstetrics, pediatrics, or mental health, can be challenging. Even if a nursing student gains access to one of these areas, they often assume an observational role without direct patient care.
Virtual simulations allow the opportunity to care for high-risk patients or experience situations rarely open to students, such as Code Blue emergencies or disaster responses. Additionally, since the simulations are standardized, the faculty know that each student's learning experiences are consistent. Virtual simulations can also enhance manikin-based simulations and clinical skill task trainers, strengthening engagement and skill mastery.
Virtual Simulation as a Replacement for Clinical Hours
Whether from lack of clinical placements or for clinical makeup, virtual simulation can be used to replace clinical hours deficiencies. In 2014, the National Council of State Boards of Nursing (NCSBN) simulation study determined that substituting high-quality simulation experiences for up to 50% of traditional clinical hours produced comparable educational outcomes in nursing graduates (NCSBN, 2014). While each state has defined an acceptable percentage of hours to allow in nursing education programs, all agree that high-quality simulation experiences are critical. "High-quality" is accomplished by adhering to recognized best practices.
Virtual Simulation Best Practices
The International Association for Clinical Simulation and Learning (INACSL) developed the INACSL Standards of Best Practice: SimulationSM to provide evidence-based guidelines and best practice principles for implementing simulation into nursing education (INACSL, 2016). The standards are continuously revised, and the most current version reflects the required elements for simulation design, outcomes and objectives, facilitation, debriefing, participant evaluation, professional integrity, interprofessional educations, and a simulation glossary. The criteria for simulation design are critical components of successful simulation experiences.
According to INACSL, the first step for simulation implementation is to perform a needs assessment (INACSL, 2016). A critical examination of the overall needs of the nursing program, including resources, will form the implementation plan and help identify target goals and outcomes. Often, nursing programs are aware of the issues that need to be solved; however, following a systematic process that includes input from various stakeholders is key to optimal simulation implementation.
The next step is to develop measurable objectives addressing the identified needs to meet the target goals. Virtual simulations often have objectives and competencies assigned to simulation cases. Faculty can build on these objectives, leveled for their curriculum needs, to support the desired outcomes.
Other INACSL (2016) criteria include selecting the appropriate modality for the simulation, providing a context for the experience, and using various types of fidelity to create realism. Carefully crafted virtual simulation cases provide faculty with a relatively easy way to meet these elements. Virtual simulations have life-like avatars, conversational interviews, and electronic health records that depict authentic healthcare experiences. 
INACSL emphasizes the importance of a pre-brief to share expectations with the students and a debrief to facilitate learning and provide feedback. Faculty can effectively incorporate pre-brief and debriefs; however, virtual simulations will offer detailed student reports that enable feedback. The reports allow students to review their individual strengths and weaknesses and provide faculty with a cohort comparison to recognize students at risk for not meeting learning objectives. INACSL criteria recommend providing resources to meet outcomes, and the simulation report supplies faculty with the necessary data.
Nursing Virtual Simulation Prebrief
The prebrief is a critical best practice to implement when using virtual simulation in nursing education. The INACSL has established and recently updated the Healthcare Simulation Standards of Best Practice™ to help guide faculty with virtual simulation. The Standards recommend that all simulations begin with a set of objectives and a prebriefing, that they be facilitated by someone, and that cases include a debriefing at the end (INACSL, 2021).
Prebriefing is defined as things done prior to the simulation to prepare for the case and orientation to the case. According to the guidelines, prebriefing contains two components: preparation and briefing. The goal of prebriefing is to "establish a psychologically safe learning environment" (INACSL, 2021)(2). Students are equally prepared and are properly oriented to the environment of the scenario. Work done prior to the case should include content based on the learning experience and be geared to helping students meet the objectives. 
The prebriefing component of simulation is also an excellent place to help students organize and prioritize care as they will when they begin to practice. With i-Human, once the learner receives their patient and diagnosis, prompts organization, critical thinking, and prioritization by asking questions such as, "A patient is being admitted for…  What type of assessments/interventions do you anticipate are needed…; "…what medications do you anticipate will be ordered and why?" and "What discharge orders do you anticipate for this patient and why?" etc. The questions posed prompt the learner to think ahead, to be proactive in their care, and help them organize the care for one patient. Once they begin to practice, these are the same types of questions we want them to ask about each patient they receive in a report. By doing this, once they prioritize the care of individual patients, they can then successfully prioritize the care of the next four or five patients that they will care for that day. As nurse educators, we cannot assume that they already know how to do this. We have to teach them. Virtual and live simulations provide opportunities for faculty to model, assess, and correct performance if needed.
Virtual Simulation for Clinical Makeup and Remediation
Faculty have always faced the daunting task of how to handle clinical make-up and remediation for missed clinical experiences and/or poor clinical performance. Taking an extra day to take students back into the clinical setting for a make-up or remediation clinical takes up time in a schedule that is usually extremely tight to begin with.
Because of the lack of clinical sites, State Boards of Nursing have relaxed or even revamped the clinical hours' requirements as well as the types of things that are allowed as substitutions for in-person clinical experiences. Simulation, which has long been approved to make up part of the clinical hours, has been extended to make up more clinical hours. Virtual simulation is now also accepted by most boards of nursing as a means to accomplish the same goals of a clinical setting.
While virtual simulation will never replace students' caring for live patients, it does provide certain advantages over a live setting. For example, with virtual simulation, students will all work through the same case and have the same experience. Students must apply the concepts that they are learning in the didactic realm to real-life scenarios. Many of the virtual simulation products provide in-depth feedback on student performance in the areas of obtaining a history and physical, creating a plan of care, and some―like Kaplan's i-Human Patients product―help determine and measure how students are progressing with the development of their clinical reasoning. These types of cases can help to identify students who may be subpar in their abilities to safely care for patients. By identifying these students earlier, faculty can better intervene in order to promote student success. At-risk students who are identified can review and remediate the cases that they have done as well as work additional case studies. Virtual simulation case studies are not about memorization and regurgitation but application—just like in the real world of nursing.
The COVID-19 virus forced nursing faculty to change how things are done, but we are finding positives in that unexpected reality. In the future, nurse educators and students alike will work with a combination of virtual simulation with true clinical experiences. These methods may prove to identify at-risk students earlier, and virtual simulation may actually be a better way to perform an overall assessment of students' clinical reasoning skills. With the shortage of clinical sites, and as long as your State Board of Nursing approves, students can still get real clinical reasoning experience with the virtual environment.
Virtual Simulation for Flipped Classrooms and Clinical Experiences
Virtual simulation tools have been finding their way out of the lab and into the classroom for many years, but especially recently as the characteristics of classrooms have changed so dramatically. According to a Wolters Kluwer survey, 65% of nursing education is now being done using virtual simulation, and nearly half are expected to use virtual reality within the next five years. This kind of simulation, providing simulated patient encounters, can be a valuable tool to promote student learning. It can develop student decision-making skills, competence, and confidence not only in a sim lab, but also in a classroom – both on campus and online.
As nursing faculty are transforming to online learning, one method of using simulation within a nursing course is to bring it into a "flipped classroom" configuration. Assigning a scenario, or even a segment of a scenario, exposes the students to new material and allows them to experience a unique patient experience in unfamiliar content.
Flipped Classroom Assignments Using Virtual Simulation
Assign an unfolding case or a piece of the simulation module-by-module throughout the semester/course (to align with course content)
Assign 1st few modules or scenarios to complete as pre-work, then last modules after content lecture. (For example, assign a simulation relating to preeclampsia prior to teaching about pregnancy-induced hypertension)
Have the students work through a case independently and then present to the cohort
Have students work through a case within a small group of their colleagues and report back to the class
Work through a simulation scenario as a class and discuss upon completion to tie into the content being covered.
As instructors use simulation technology in a flipped classroom, they are creating a higher level of student engagement. The learners have become participants in this content; unlike reading the course test prior to class where student learning is passive, the students have been interactive with the case and have had an impact on the learning material. This is where deeper learning occurs.
Virtual Simulation for Clinical Experiences
Another benefit of assigning these simulation cases is to enable students to experience situations virtually that are not readily available clinically. Due to competition for clinical time it is often challenging for all nursing students to experience unique and varying diagnoses. Although it is an essential part of basic nursing education, it is almost impossible for every student within a cohort to be a part of a newborn delivery or assist in a thoracentesis. Using technology to reflect real-life situations enhances the student's understanding and skill performance in a specific context.
As simulation plays a larger part in the education of nursing students, we can transform traditional clinical or didactic teaching and learning. It is incumbent on us all to be creative with these tools. Let's think outside of the box, let's satisfy the student's curiosity, and let's have fun.
Benefits of Virtual Simulation in Nursing 
Below, we discuss some benefits of using virtual simulation in nursing education.
Using Virtual Simulation to Improve Diagnostic Reasoning 
The world of health care has long recognized the impact medical errors have on patients (Institute of Medicine, 2000; National Academy of Sciences, Engineering, and Medicine (NASEM), 2015; Cantey, 2020). In the NASEM (2015) article, the authors noted that 12 million people die every year due to medical misdiagnosis. In nursing, a recent finding by the National Council of State Boards of Nursing (NCSBN) found that only 20% of employers are satisfied with new nursing graduates' critical thinking skills. This lack of critical thinking has prompted the redesign of nurses' national state board exams to better measure all aspects of critical thinking (NCSBN, 2019). Critical thinking and clinical judgment have been leading causes of medical errors, especially for novice medical providers and nurses (Cantey, 2020; NASEM, 2015; NCSBN, 2019).
Critical Thinking Comes from Experience, Knowledge, and Common Sense
Teaching medical, advanced practice nurses (APN), and nursing students how to apply the concepts they are learning is daunting for educators. Critical thinking comes from experience, knowledge, and common sense. Traditionally, experience during school has been obtained through clinical experiences. Before the COVID-19 pandemic, finding clinical experiences was challenging. Schools competed for limited clinical sites and clinical preceptors, providers were less willing to work with students, and patients were less inclined to allow students to care for them. During the pandemic, with hospitals closing doors to students, the challenge became even more difficult.
Efficacy Study: i-Human Patients Builds Critical Thinking Skills
When COVID-19 caused schools to revert to online learning, virtual simulation exploded. Students could simulate care for patients without the fear of causing harm. In the recent peer-reviewed published study, "Use of a structured approach and virtual simulation practice to improve diagnostic reasoning" Dekhtyar et al. (2021) supported virtual simulation to improve critical thinking and clinical reasoning while decreasing diagnostic errors in medicine. 
The authors of this study chose i-Human Patients by Kaplan virtual patient simulations because the cases are reproducible, measure the ability to apply evidence-based medical knowledge, and be utilized on a large scale. Cantey (2020) also supports the use of virtual simulation with APN students to improve diagnostic skills. As Cantey (2020) points out, understanding why mistakes were made, evaluating self-biases, and understanding clinical reasoning are vital in reducing diagnostic errors. Evaluating and feedback to the students as they work the cases with i-Human Patients by Kaplan incorporates these important educational principles.
Dekhtyar et al. (2021) discuss three categories of diagnostic errors: 1) no-fault diagnostic errors, where the disease is silent, has an atypical error, or mimics a more common disease; 2) "systemic" diagnostic errors when appropriate patient information is not recorded or communicated; and 3) "cognitive" diagnostic errors when there is faculty data collection or interpretation, flawed reasoning, incomplete knowledge, cognitive overload, or inherent biases. Most diagnostic errors are the latter and occur when evaluating common patient symptoms (Dekhtyar et al., 2021). Causes include obtaining an inadequate history, performing a limited physical exam, failing to order appropriate tests, and interpreting tests accurately.
This level of learning moves beyond what can be read in a text or research journal and stems from active engagement in repetitive practice in the diagnostic process. Dekhtyal et al. (2021) research demonstrates that a technology-enhanced simulation platform combined with a diagnostic reasoning framework could be used to assess competency for diagnostic reasoning.
Virtual Simulation for Building Student Success and Increasing Cohort Success
A lot has been learned about virtual simulation, and there are advantages that may not have been realized prior to the pandemic.  For example, many faculty have discovered the value of having virtual simulation prior to having students step into the actual clinical setting.  Students can gain confidence from performing a chart review and obtaining a history and physical in the virtual simulation setting.  Faculty can help guide the students through this process by discussing the rationales behind the methodologies and helping students to correct mistakes. 
There is less anxiety on the student's part if they do not have to practice these skills for the first time on an actual patient.  Additionally, with products like i-Human Patients by Kaplan, faculty can see every keystroke that a student makes and can easily determine the strengths and weaknesses of individual students and/or the entire cohort at a glance.
Compliment to Simulation Labs
Virtual simulation products are only limited by faculty's imaginations.  Many schools have returned, at least in some capacity, to the simulation lab.  Some of the virtual simulation products may be used in conjunction with or as a supplement to a live simulation lab. With i-Human Patients, for example, faculty can use the already created electronic medical record for students to review, then have students take a history from the virtual patient before finally performing the physical on the mannequin in the simulation lab. Students can continue to formulate and prioritize diagnoses, think through and solve problems, implement interventions and evaluate and reevaluate patients.
Cohort Success
Another advantage is that virtual simulation cases can provide the exact same case to entire cohorts, whereas patient problems may be limited by the census and types of patients available in the live clinical setting. With VS, everyone gets the same clinical experience which can lead to very productive group discussions and reviews.
There's Always a Silver Lining
As difficult and challenging as this pandemic has been for everyone, it is nice to know that some good things may come out of it. Virtual simulation allows faculty to instill confidence in students prior to engaging with live patients, allows evaluation of students based on the same patient experience, and helps faculty challenge students in new and engaging ways. Adapting virtual patients into the simulation lab with mannequins enhances the experience and learning.
Virtual Simulation Success Stories
Adrien Gupton, DNP, APRN, CNM, FNP-C, Assistant Clinical Professor, Northern Arizona University
ABOUT
Please introduce yourself and share a bit more about your current role.
My name is Adrien Gupton, and I have been a nurse for over 30 years. I have dual certification as a family nurse practitioner and midwife. My specialties focus on primary care and women's health. I have been teaching as an Assistant Clinical Professor at NAU for almost seven years. I currently teach in both the undergraduate and graduate nursing programs. I teach maternal-child nursing to the traditional BSN students as well as various didactic and clinical courses in the family nurse practitioner program. I also teach a vulnerable populations course in the DNP program. Lastly, I am an assistant coordinator of a culturally sensitive mentorship program that focuses on empowering Native-American nursing students to be competitive and competent in nursing school and as novice nurse professionals.


VIRTUAL SIMULATION AND YOUR INSTITUTION
How long have you collaborated with Kaplan, and when did you start incorporating virtual simulation (VS) into your curricula? 
I have collaborated with Kaplan since spring 2017. The maternal-child nursing team has incorporated virtual simulation as part of the didactic course since 2017. In the FNP program, i-Human Patients was incorporated as part of both the didactic and clinical courses in 2018. During the pandemic, both the undergraduate and graduate programs used virtual simulation in order to meet the clinical requirements outlined by the Arizona Board of Nursing. 

What was the biggest challenge of incorporating VS at your institution and how did you overcome it? 
The biggest challenge of incorporating VS in the undergraduate maternal-child course was the students' access to good Wi-Fi and the student's perception of the value of the VS. Some students initially thought that VS was "busy work" and did not feel that the exercises would be helpful to prepare for exams. I overcame the situation by consistently incorporating the VS in the didactic setting and asked students to complete exercises that forced them to compare information learned from VS with other assignments and resources. After the student performance on the second exam (which is very rigorous-focuses on intrapartum, postpartum, and newborn topics), the students realized that the way the i-Human Patients forced them to use clinical nursing was valuable in helping them to be successful on their exam.

Were you using VS before the pandemic or did the rapid transition to online teaching inspire you to seek out an alternative to in-person clinical experience? 
i-Human Patients VS was used in our clinical and didactic family nurse practitioner courses before the pandemic. We just increased the use of i-Human during the pandemic to meet our clinical requirements. We also used i-Human Patients as a clinical make-up assignment if students were not able to attend a scheduled in-person clinical rotation.

Please share how VS helped you manage the COVID-19 crisis at your institution. 
VS helped us to manage the lack of in-person clinical placement due to the pandemic. This was especially true for our undergraduate maternal-child nursing students. The local hospital stopped all clinical rotations on the OB and pediatric floors. i-Human Patients VS was used to replace the clinical rotations for two student cohorts (Spring 20, and Spring 21) for the entire semester, which was in alignment with the emergency pandemic protocols outlined by the Arizona Board of Nursing.


THE IMPACT OF VIRTUAL SIMULATION ON STUDENT LEARNING AND RETENTION
What is the aspect of VS that has the greatest impact on student learning and retention?
The clinical nursing judgment and diagnostic reasoning aspects of the i-Human Patients had the greatest impact on student learning and retention as evidenced by a 10-20 percent improvement on assignments and examinations.

How can VS help students learn to "think like a nurse?"
The platform provides a clinical scenario that allows the student to organize and pick pertinent information over time. Also, i-Human Patients allows students to change the patient status over a course of time and place. For example, have the nursing students follow a medical-surgical patient from pre-op to discharge, giving the student an opportunity to implement the nursing process to solve various scenarios over a course of time.

In what ways does VS help students build clinical judgment skills?
The interactive ability of the client with the nursing students has helped build clinical judgment skills. The way VS is set up encourages the student to use clinical judgment in order to ask and tease out the pertinent information in order to proceed to the next step. The scenarios also allow students to provide information that they believe to be pertinent before the clinical scenario begins. Then the clinical instructor can show the Kaplan expert's answer and facilitate student learning and engagement surrounding the comparison.

How will incorporating i-Human Patients into your curriculum help to prepare your students for the Next Generation NCLEX®?
i-Human Patients will force students to "read into" the clinical scenario and learn how to successfully answer unfolding case studies, stand-alone case studies, and bowtie questions. The scenarios presented within i-Human allow for client-student interaction in real-life situations over time. Next Generation NCLEX® will be asking questions that are associated with clients over time. Introducing i-Human Patients VS early in the nursing programs will provide the student with frequent opportunities to develop clinical nursing judgment over time. It will also allow students to incorporate the nursing process as they are learning clinical nursing judgment (i.e. learning how to identify, analyze and apply pertinent information from the scenario to successfully answer NGN NCLEX® questions). Lastly, i-Human provides the foundation for students to apply what they have learned in all of the nursing courses to address client issues. For example, students will have to apply what they have learned from pathophysiology, pharmacology, and physical assessment courses in order to successfully address the NGN-NCLEX® questions. Previous NCLEX® questions would focus on each of these courses independently.


THE VALUE OF VIRTUAL SIMULATION BEYOND COVID-19
Beyond simply being a replacement for in-person clinicals/simulation labs, what is the most important way that virtual simulation can benefit your students?
Educators can use innovative ways to increase student engagement using VS by incorporating i-Human Patients in a scrambled classroom setting. For example, for postpartum hemorrhage, I converted the classroom into a virtual hospital ward. I divided the class into groups and assigned them to a certain part of the VS. Their task was to apply the nursing process to identify and analyze the pertinent information and use the information to develop and implement nursing interventions and present their findings to the class.

How does virtual simulation increase student's exposure to diverse patients and cases?
According to the American Association of the Colleges of Nursing (AACN) and the Commission on Collegiate Nursing Education (CCNE), one of the focus areas of the new essentials is the incorporation of diversity, equity, and inclusion into nursing curriculum. VS has the potential to introduce the student to a wide variety of clients and their families/caregivers that cover topics and situations that include ethnicity, gender identity, culture, LGBTQIA+, homelessness, and health policy.

How do virtual patient encounters effectively prepare students for real-world scenarios? 
The VS patient encounters force the student to follow the case to resolution. It also provides students with wonderful feedback to help them improve the areas that were associated with moderate to low performance. As an advanced practice registered nurse, it is imperative that client cases are approached using sound nursing clinical judgment and diagnostic reasoning. Cases must be followed to resolution (i.e. cured, referral etc). The nurse must have alternative hypotheses in mind in the event that their leading diagnosis does not work out. The VS patient encounters provide many opportunities for the nursing student to safely make and learn from their mistakes. Lastly, I had a family nurse practitioner student share with me that one of the virtual patient encounters prepared her for a patient that they saw during their clinical rotation. They were able to correctly recognize and diagnose the problem and were an active part in contributing to the treatment plan. The preceptor was not familiar with the diagnosis and credited the student with the successful client outcome.


STUDENT SUCCESSES 
Can you share an example of how VS helped a student increase their confidence and/or success on their exams?
During the pandemic, I had several students in both the undergraduate and graduate programs to struggle with clinical nursing judgment. In the undergraduate program, two students had a low B average in the maternal-child course. The students and I met and developed a study plan to help improve their performance in the course. As part of their study program, students were encouraged to incorporate i-Human Patients VS scenarios (at least 1-2 per week). Both students improved their exam average. One student went from a low B average (84 percent) to a high B average (90 percent). The other student went from a low B average (84 percent) to an A average (93 percent). 

In the graduate program-family nurse practitioner cohort, I had a student struggle with using diagnostic reasoning to develop differential diagnoses. The student reviewed some videos on the i-Human VS discussing the steps to implementing diagnostic reasoning before delving into the scenarios. The student applied the information from one of the videos when answering questions within the cases. Their score improved dramatically at the end of the scenario with the highest scores being in differential diagnosis.


ADVICE 
Can you share any tips for getting students excited about using virtual simulation?
My advice for educators is do not be afraid of incorporating i-Human Patients virtual simulation into both the didactic and clinical settings. VS is an excellent way to reinforce learning from lectures and clinical experiences. Studies have shown that students learn best from a variety of methods and they learn best from each other. VS encourages student engagement and offers a variety of cases to choose from.
Jenna Reyes MSN/Ed, RN, PHN, CHSE, Assistant Professor/ Simulation Coordinator/ Lead Faculty i-Human Virtual Learning Experience, Azusa Pacific University
ABOUT
Please introduce yourself and share a bit more about your current role.
As a new mother, I was struggling to find a career path that fit my unique strengths. I was inspired to look into nursing after having an excellent nurse while giving birth to my daughter. The nurse made an impact on me because of the excellent advocacy and empathy that he showed me while I was in labor.

Once I chose nursing as my career, there was no looking back. I attend Cal State Long Beach as a non-traditional undergrad in the nursing program. I graduated in 2004 and immediately went to work in a medical surgical/ orthopedic unit. Shortly after I transferred into the critical care unit. After working in critical care, I realized that nursing education was my true calling, so I pursued a Master's degree in Nursing Education. 

After working with Kaplan Test Prep and at several different regional schools, I really developed an affinity for working with students who needed assistance in developing clinical reasoning and test-taking skills. When I was first introduced to virtual simulation in nursing, it felt like a perfect fit for my unique interests and talents. Experiential learning is one key method for improving the learning process for all students―no matter what their learning style or level is. Since then, I have pursued a doctoral degree in nursing education, with a strong desire to contribute to the improvement of nursing education to close the theory-practice gap.


VIRTUAL SIMULATION AND YOUR INSTITUTION
When did you start incorporating virtual simulation (VS) into your undergrad nursing curricula and what were your initial impressions?
Azusa Pacific University School of Nursing leadership had discussions around moving towards some form of virtual simulation during the long-term planning meetings and discussions. With that in mind, the Covid-19 pandemic and the associated changes in clinical experiences became a catalyst for the school to move quickly to virtual simulation as an adjunct to the experiential learning experiences that we offer the nursing students. 

Initially, there was a scramble to identify all of the potential programs. After completing research and evaluations within the simulation work group at the School of Nursing, we settled on two modalities. I was initially tasked with part of setting up the process, and i-Human Patients by Kaplan was a natural fit for me, given my previous teaching experiences. 

The VS process was in the long-term strategic plan; the COVID-19 pandemic merely accelerated the transition process.

Please share how VS helped you manage the COVID-19 crisis at your institution.
Initially, VS offered a replacement for missed clinical times due to the crises, but after the first few months, it became clear that VS is an excellent learning format that works as a long-term solution.

What was the biggest challenge of incorporating VS at your institution and how did you overcome it?
We initially implemented the VS process as an answer to the ever-changing clinical access our students had. The learners were stressed and initially felt that VS was a replacement for clinical time, and they felt it would not be as beneficial of a learning environment. It really took some time to help the faculty and learners understand that while we were currently using simulation as a part of the plan for clinical replacement, VS also has unique and beneficial learning opportunities for the student. We were able to see some anecdotal evidence that the students who participated in VS had improved test scores.


THE IMPACT OF VIRTUAL SIMULATION ON STUDENT LEARNING AND RETENTION
What is the aspect of VS that has the greatest impact on student learning and retention?
The ability of students to experience the cases independently, on their own time, with in-depth thought to the clinical decision-making has been impactful. The students can go back and review their case with expert feedback and resources listed right there for the students.

How can VS help students learn to "think like a nurse?"
Virtual simulation is a modality that gives the learner the opportunity to explore their own thought processes. One of the challenges in hands-on simulation is that students are in groups, so the educator is not sure if each student is actively engaging in the thought processes as the simulation is taking place. The students' requirement to go through the case independently helps the student to consider the options independently. There are benefits to all forms of simulation; this is just one main benefit of the VS modality.

In what ways does VS help students build clinical judgment skills?
Clinical judgment skills are built when the learner is required to independently identify the best course of action. Students are forced to consider options and choose the best course of action. The expert feedback through i-Human Patients regarding their clinical choices―which is almost immediately backed by the appropriate references to the literature―is also helpful.


i-HUMAN PATIENTS BY KAPLAN
Why did you/your institution decide to partner with i-Human Patients by Kaplan as your virtual simulation provider?
Of the options that we researched, i-Human Patients by Kaplan had a very comprehensive patient list, including the nursing specialties (Pediatrics, Women's Health, Mental Health, Community). Our school is also already using Kaplan as a test prep program, and the leadership felt that the alignment with i-Human cases, Kaplan resources, and the curriculum was most beneficial to align with the current curriculum.

In your opinion, what are the best aspects of i-Human Patients by Kaplan?
The student's ability to truly engage their own thought process and are required to engage their thought process. The links to expert feedback immediately and the comprehensive amount of expert feedback are also beneficial.


VS SUCCESS STORIES
Can you share an example of how VS helped a student increase their confidence and/or success on their exams?
We had an entire group of students that had an average of 10% increase on the M/S exam following the use of the i-Human Patients VS process that we implemented. We coupled the i-Human Patients program with skilled debriefing and nursing documentation and aligned the cases specifically to exam questions.

How do virtual patient encounters can effectively prepare students for real-world scenarios?
With virtual simulation, we can control the types and number of patients, and we can really explore the learners' thought processes. Giving students access to the not often seen cases with in-depth discussion and exploration best practices also prepares students for real-world scenarios.


VIRTUAL SIMULATION BEYOND COVID-19
Beyond simply being a replacement for in-person clinicals/simulation labs, what is the most important way that virtual simulation can benefit your students?
VS is integral to a comprehensive learning process, and a comprehensive experiential learning experience is optimal for students to enter the workforce with strong clinical reasoning skills.

How can educators increase student engagement using virtual simulation in the long-term?
Debriefing and exploring the process is essential to any success in any simulation. The engagement of debriefing following simulation best practices strengthens the learning process.

What do you think the future of nursing education will look like 5 years from now?
I hope for more in-depth and continued use of VS. I am currently conducting research on the use of best practices for implementing VS.


ADVICE
Can you share any tips for getting students excited about using virtual simulation? 
The most important piece of advice I can share is that, like with any change and anything new, having strong leadership that is able to develop buy-in to the process is the key to any success. Any stumbling blocks or challenges can be overcome if you can demonstrate and speak to the value of VS in nursing education.
Free Downloadable Nursing Virtual Simulation Resources